Ahern & Brucker
Fine Custom & Limited edition Jewelry.
Fine masterpieces designed and made in the USA
For this time in your life when "off the rack" will not suffice..
When you are looking to commission a well made piece of fine jewelry personally handled from conception to completion by a Master goldsmith with 30+ years experience than perhaps you have come to the right place.
Each piece made by the skilled hands of Master Goldsmith Carol Ahern

Carol, holds the skill and talent! She's been making and designing (Bench work, Wax carvings, Stone settings, Mold making, Fabricating, Milling and yes, even hand polishing) Jewelry for nearly 40 years. (That is a lot of time for someone to perfect their skills) and as you explore our web site her level of Mastery will become obvious.
These photos show some of her hand fabricated jewelry commissions.
These pieces were created by Master Goldsmith "Carol Ahern" entirely by hand. Every aspect of these pieces shows the quality and care put both into the design and workmanship.
View the details of these masterpieces by clicking on the photos.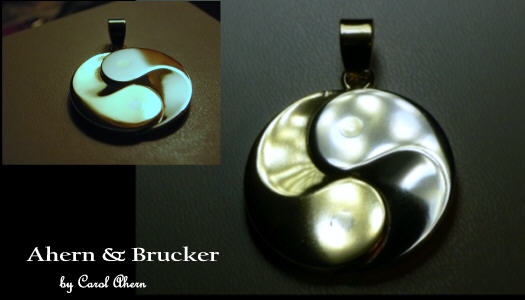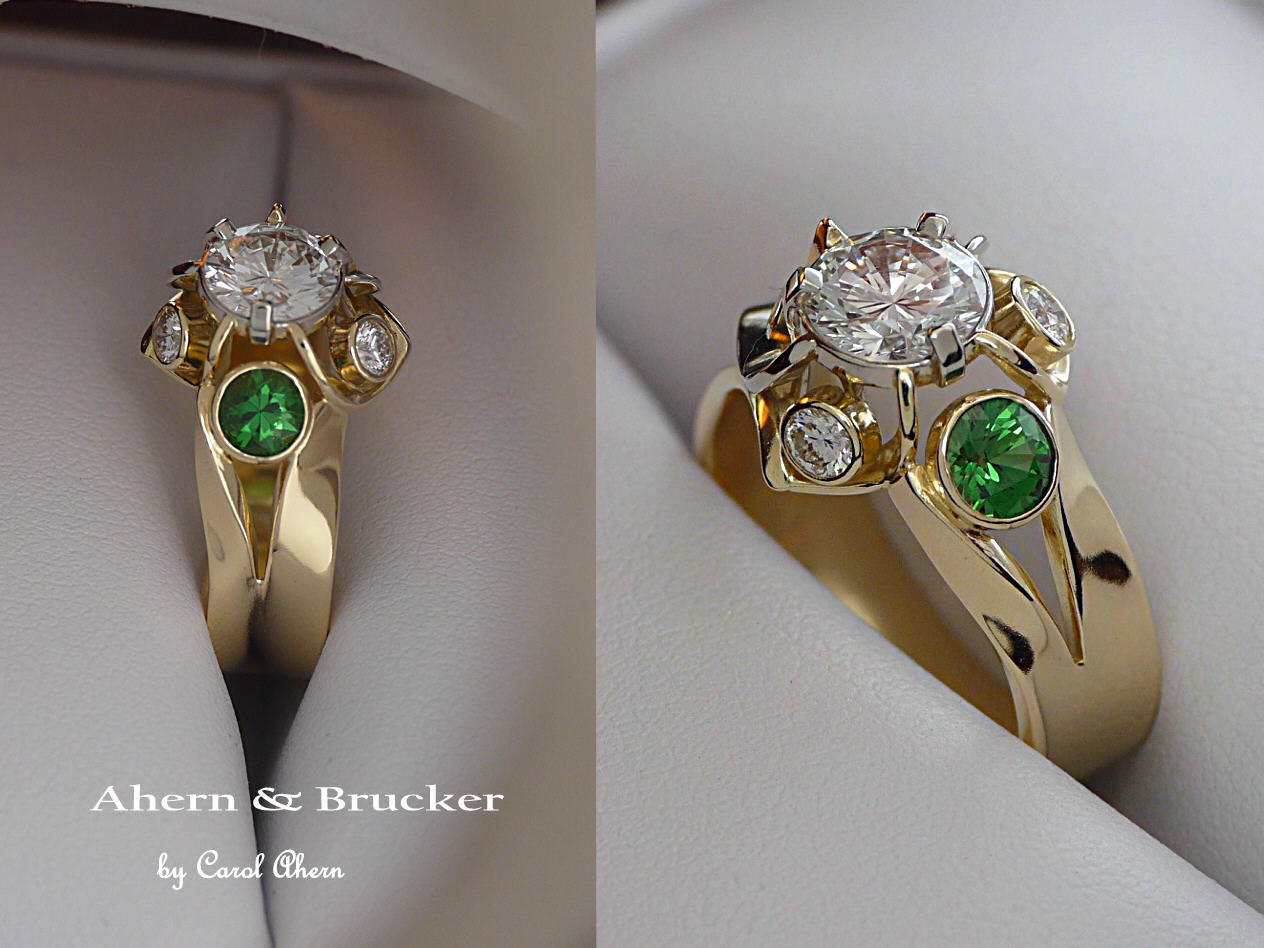 "Hand Fabricated ruby pendant"
1.23 ct Songea Ruby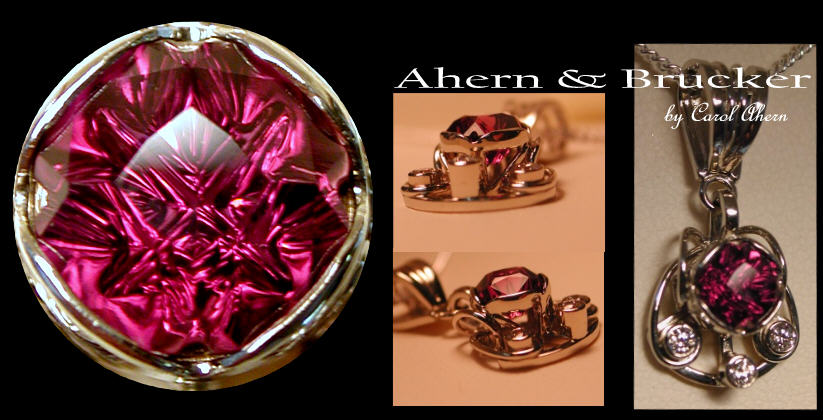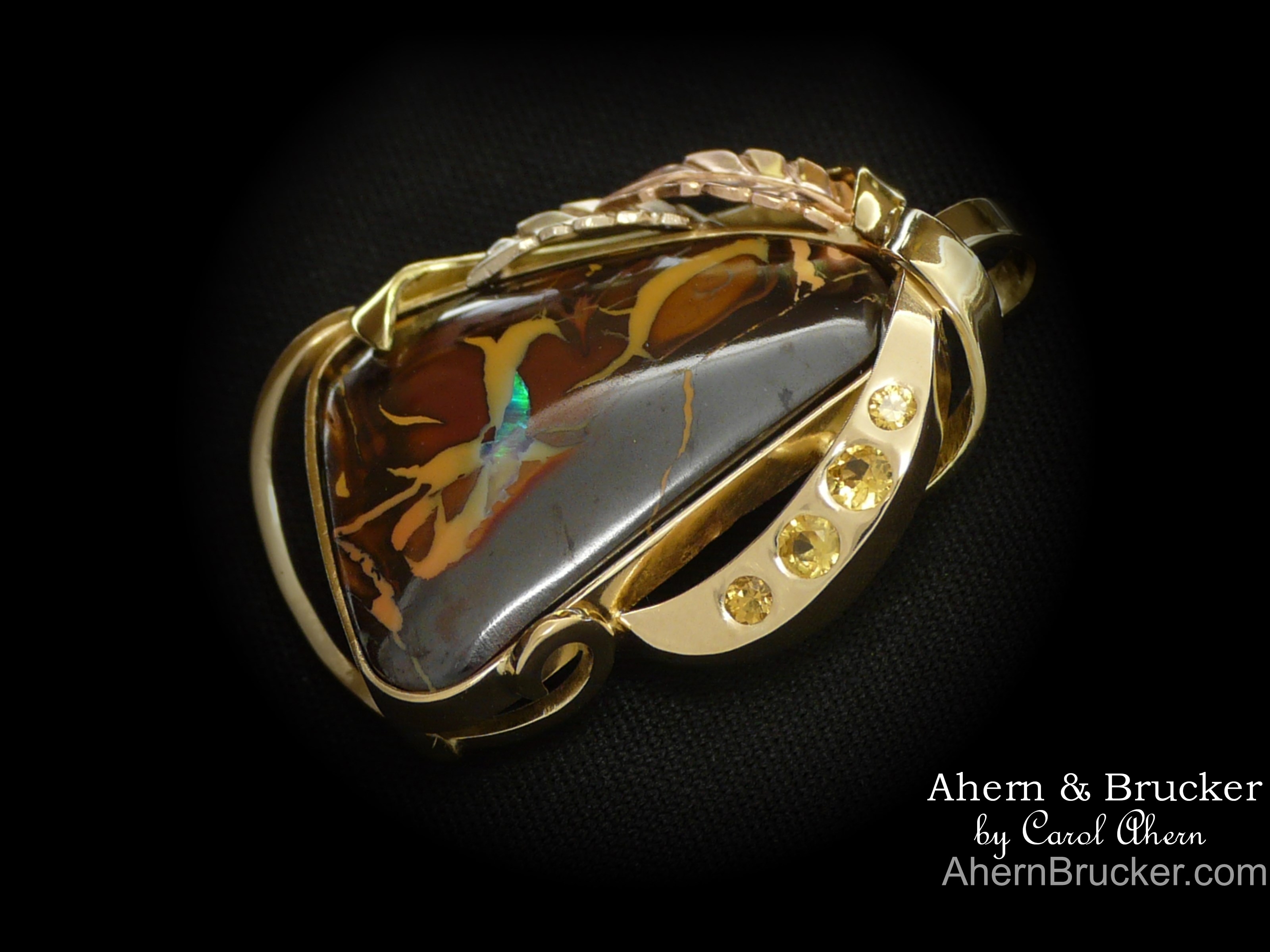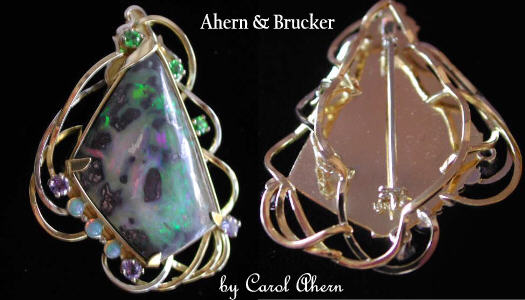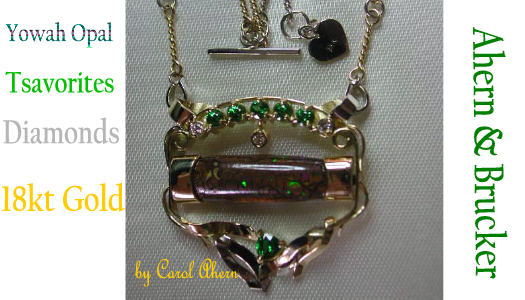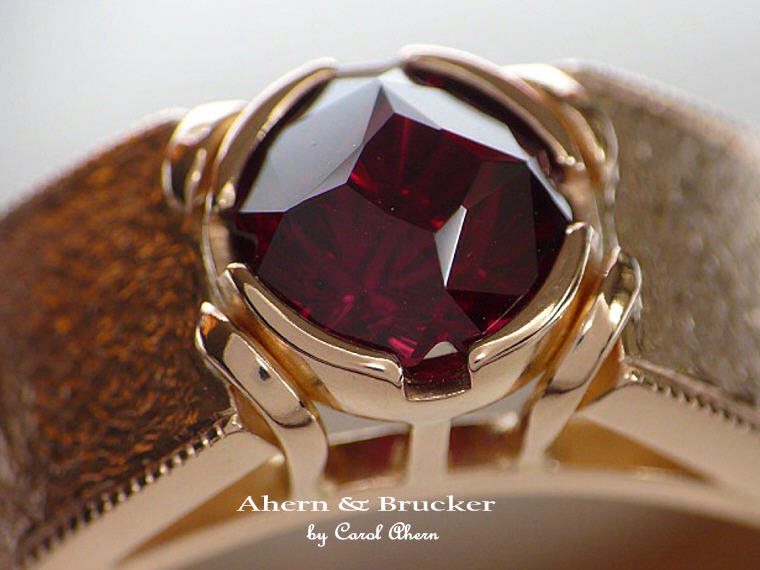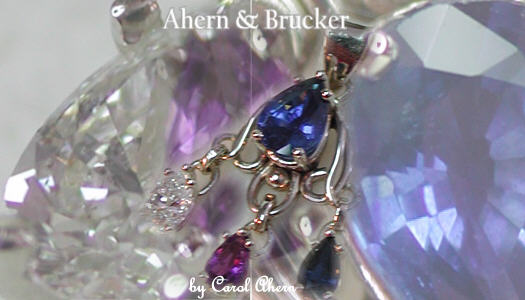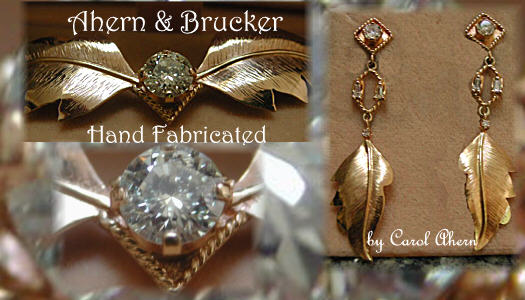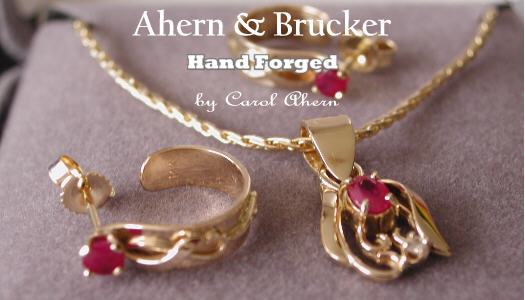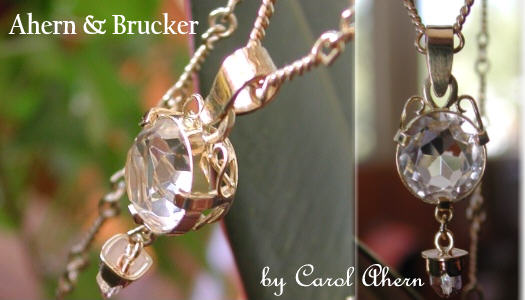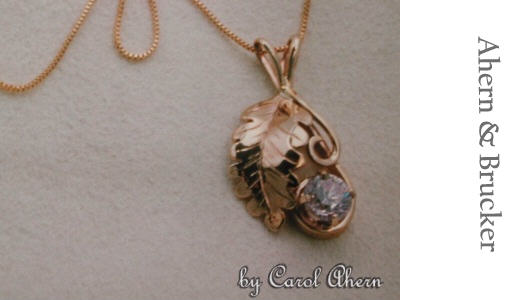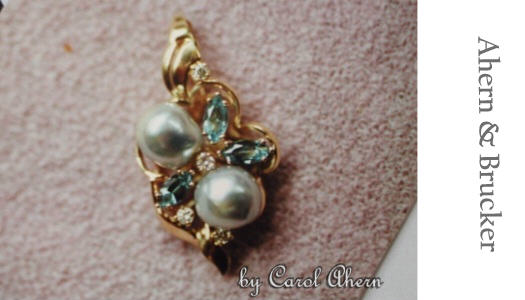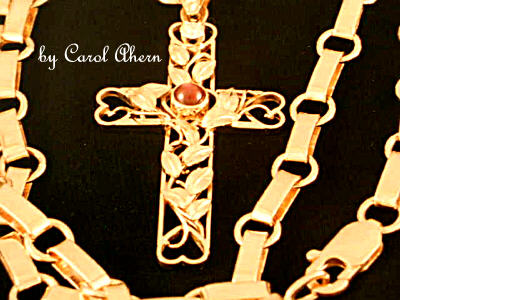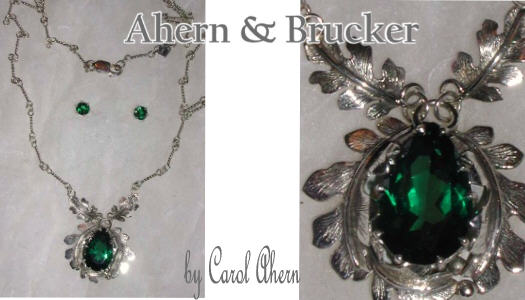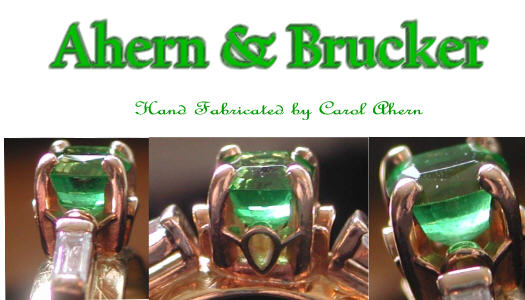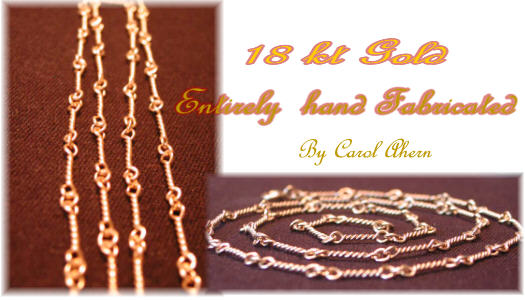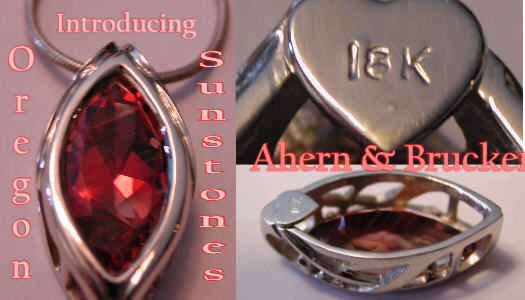 What can we make for you?