Ahern & Brucker
Fine Custom Jewelry
by Master Goldsmith Carol Ahern

We proudly introduce our
Limited edition EMS rings
from our "Basic man's ring collection"
A ring that will give you a lifetime of pride in ownership and equal pleasure in passing down to future generations." and the comfort of knowing, an investment that will hold it's value through time.
Reward your quest for excellence with excellence.

Available in 2 or 3 tone 18k with Rubies, Diamonds & Sapphires
and made to order.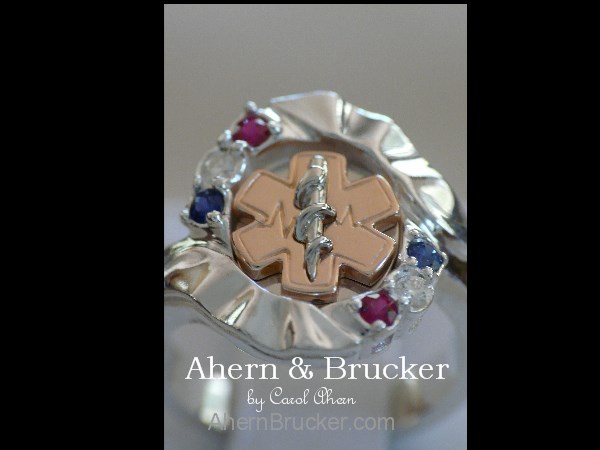 Below
18k red, yellow & white EMT ring
With rubies, diamonds & sapphires.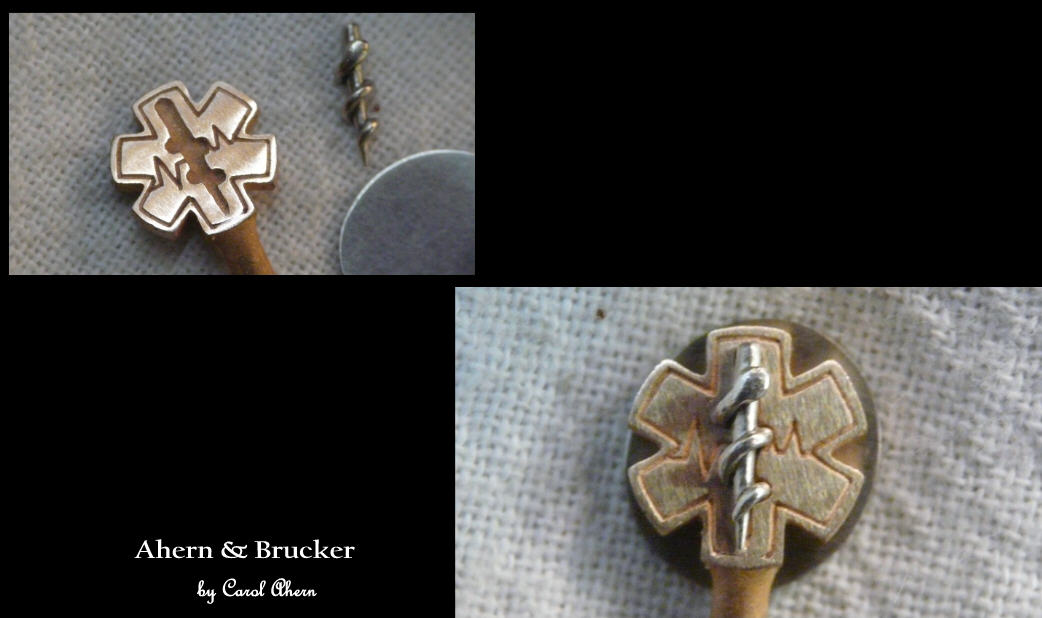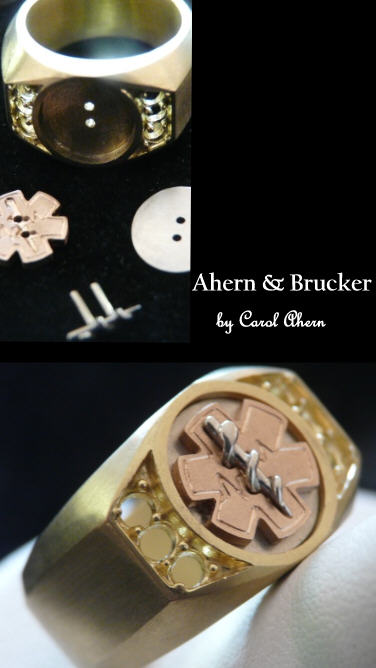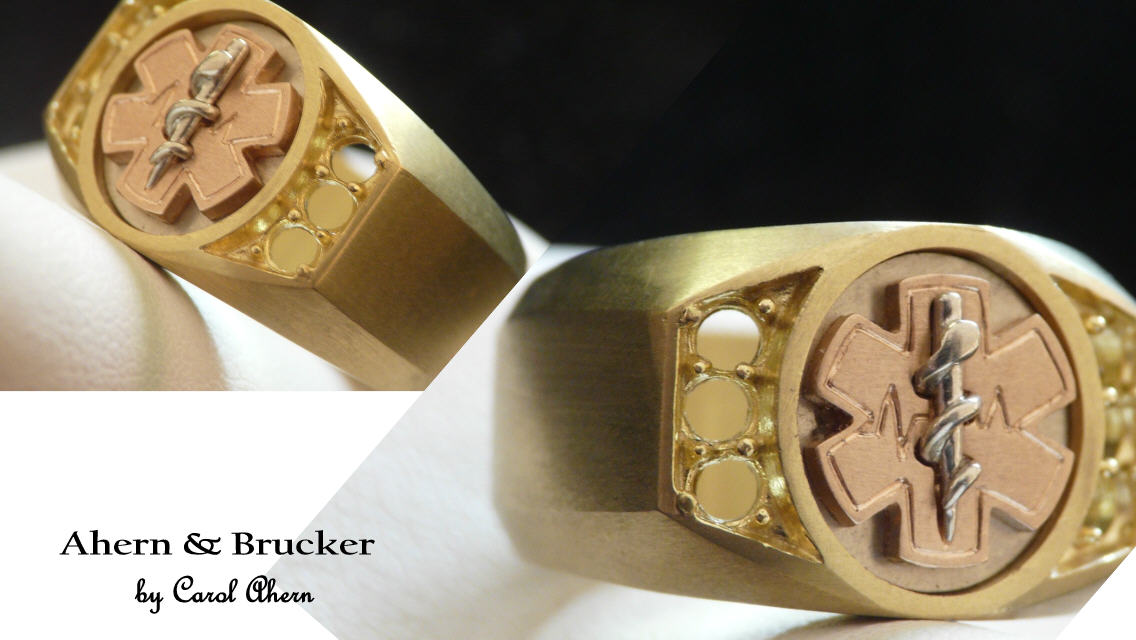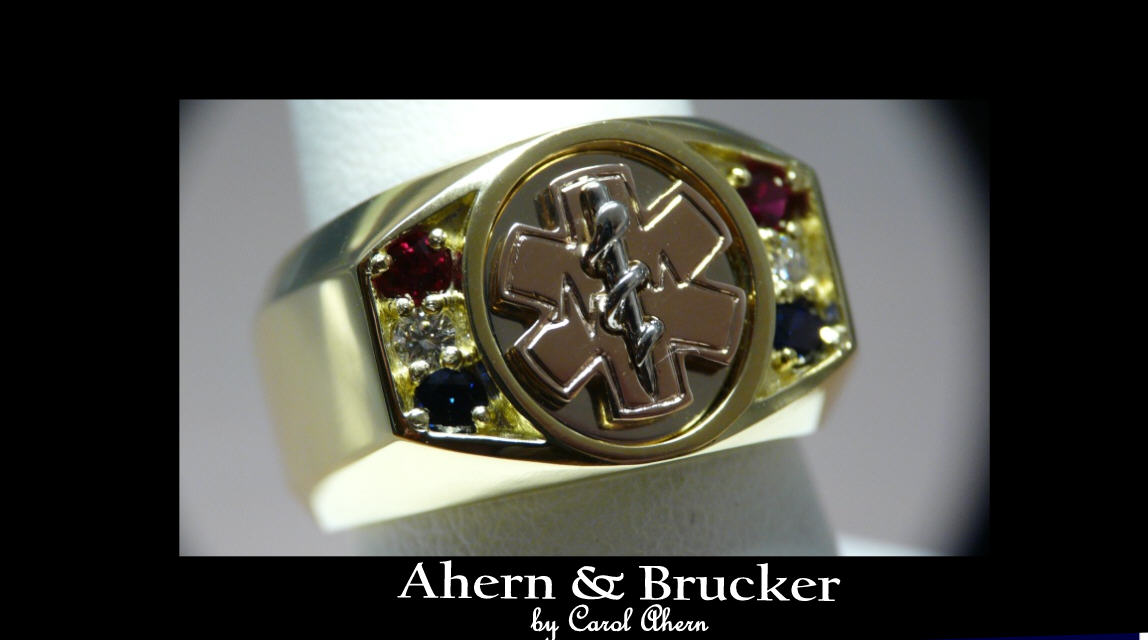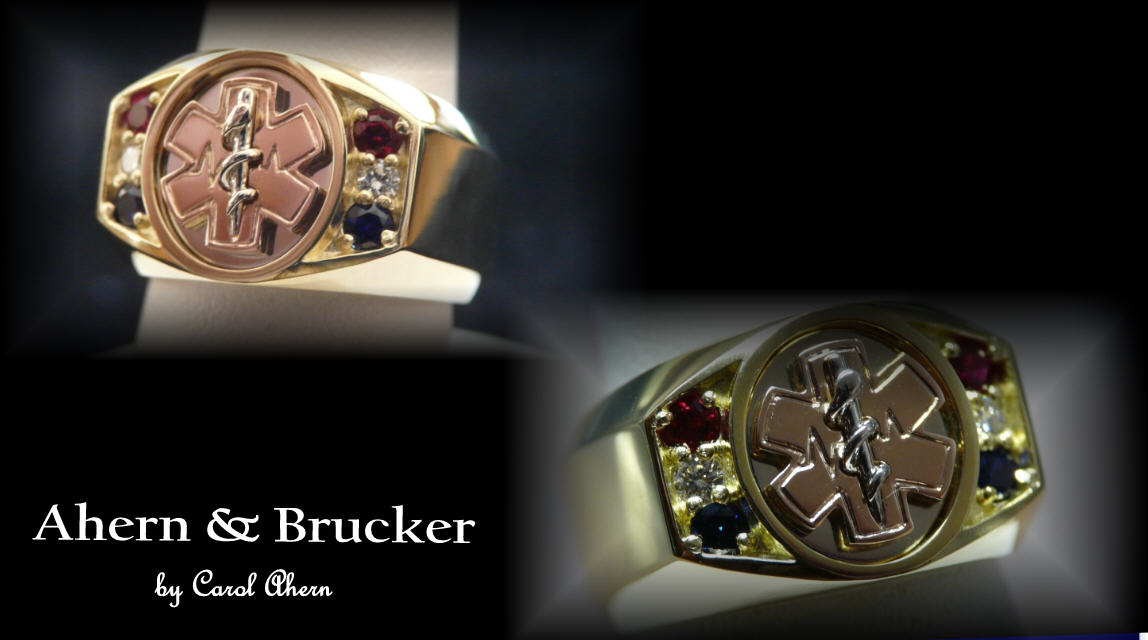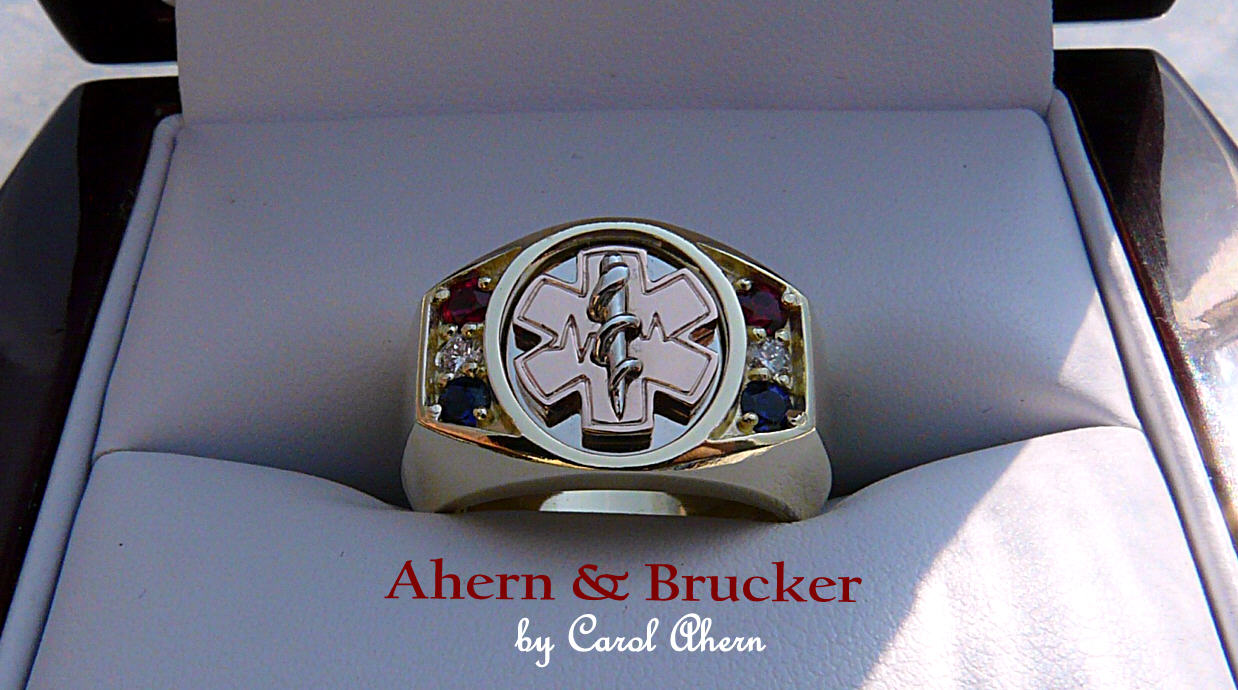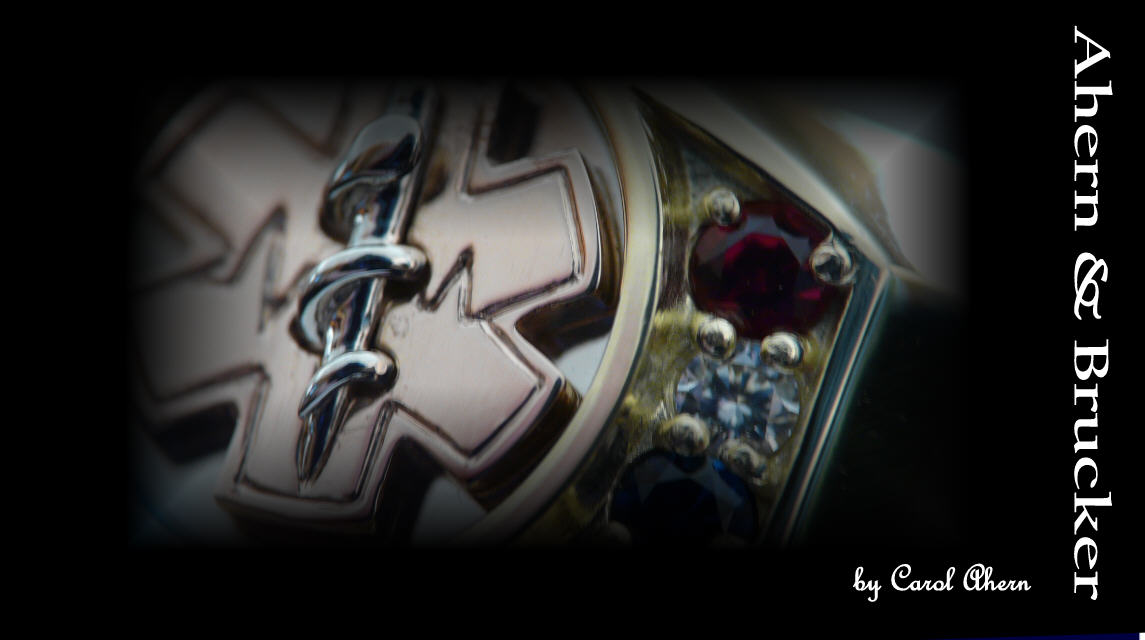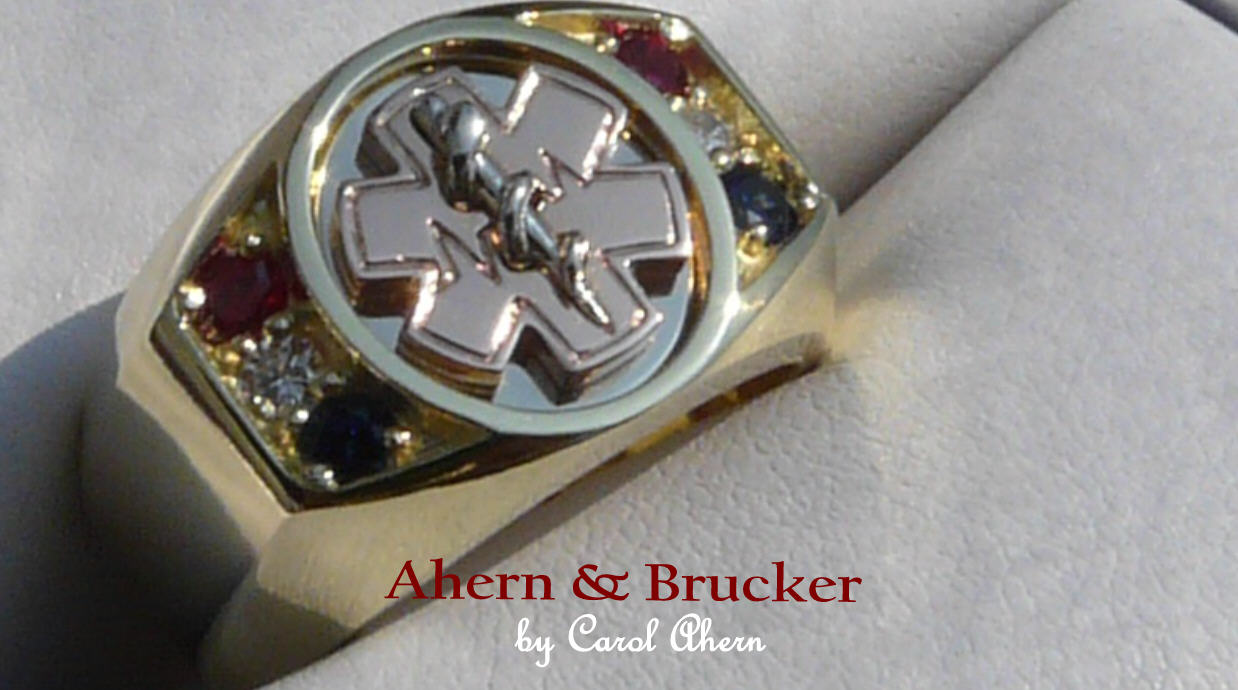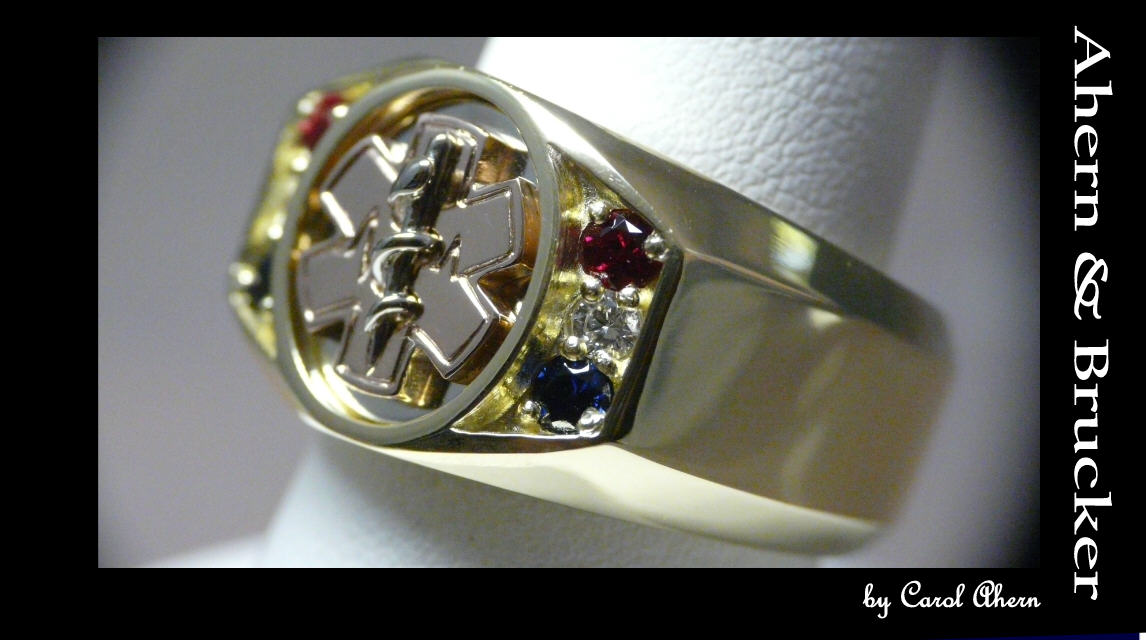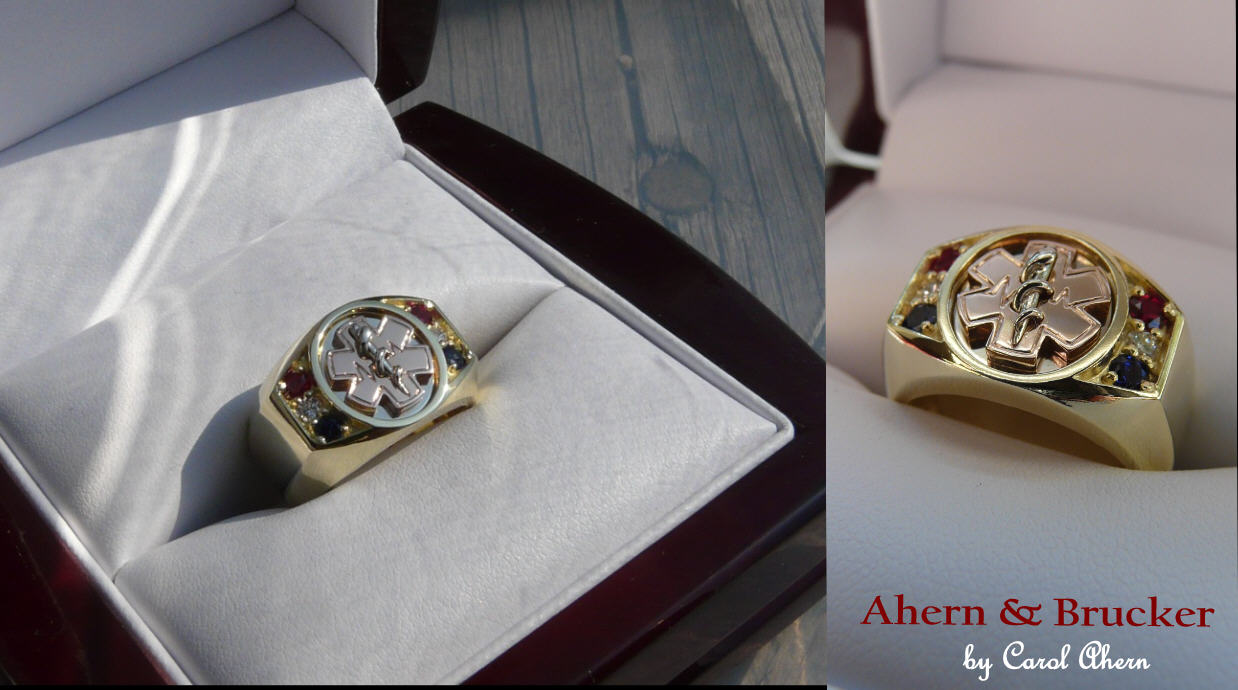 EMT Order Form
Pricing
We offer our rings in 3 versions with your choice of metals and gem stones in a variety of price points to fit any "reasonable" budget.
The Premium Limited Edition ring
This ring uses the finest natural premium matching gem stones - made my mother nature -
The Standard Edition ring
The finest cultured stones - made by man -
The Basic Edition ring
No gem stones


Ring Prices
Please e-mail
rbruc7861@aol.com