Here is an example of the letters we receive from our customers!
You be the judge
"Dear Bob & Carol
Not only did you produce a fine a piece of jewelry, Besides for the fact that the Craftsmanship by far exceeded my expectations, I really did have a "fun & Pleasurable" experience (just like you said I would)
Dealing with you guys was a blast!
I can honestly say, I don't know which I liked better, the piece or the experience.
You will definitely get my next order"
Barbara Kennewick-McDowell
Ahern & Brucker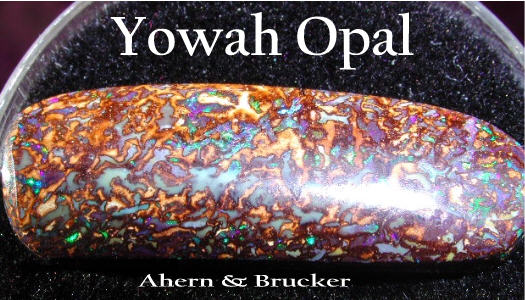 Where shopping is "FUN & PLEASURABLE"
Do to the enormous response from our Customers to offer more choices of "Yowah opal" and it's increase in popularity we are happy to announce the opening of our Australian Opal site and can now offer a wide variety of opal direct from the mines in Australia. You will be amazed at the quality of these opals and very satisfied with the price.
It is currently under development but fully functional. We can also offer PAY-PAL for your convenience.
With a choice of over 2,000 fine opal pieces ranging in price from $29.00 to several thousand. We are sure to have the piece you are looking for, in your price range.
We of course will also mount any opal you purchase in your choice of custom settings in sterling or gold.
Click on picture below to view this custom piece in more detail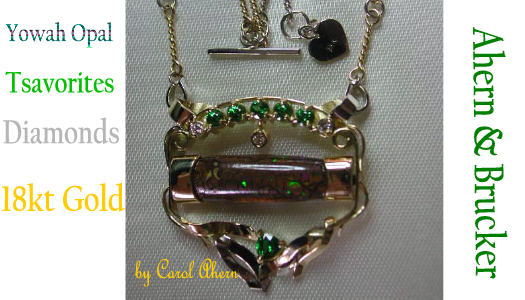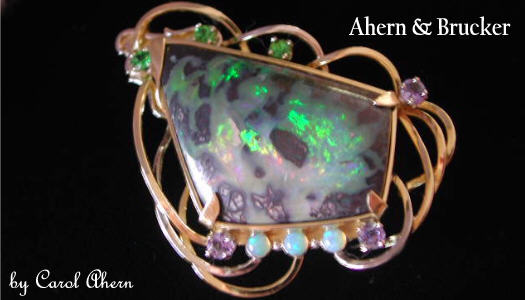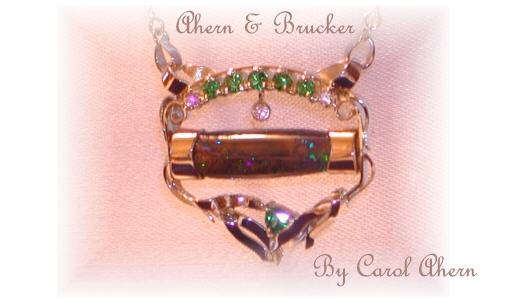 Please e-mail us as to the availability of any specimens you are interested in.
Click on any photo to visit our Opal site.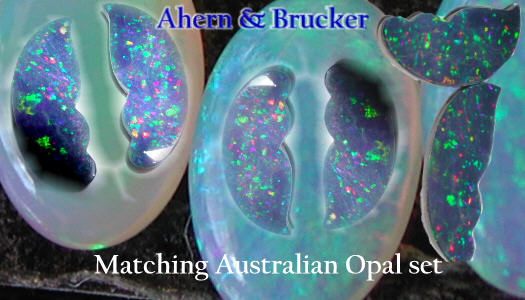 At Ahern & Brucker our customers may have any stone in the world of their choice set and mounted in any design they like... We strongly encourage quality in every aspect of a piece and hope that our customers appreciate the value of a mutually beneficial relationship.
We can't set the high standard we are aiming for if you the customer isn't willing insist on the very best, every time. Except and expect no less than the best.. Our Customers set the standard for the highest obtainable quality jewelry available.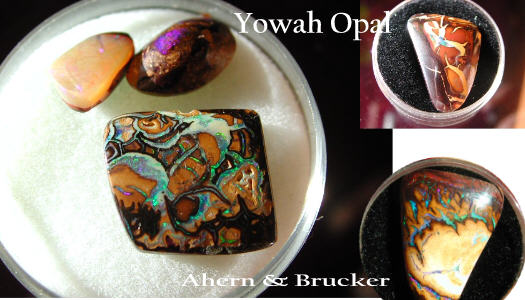 It is so unfortunate that most of us have a budget to live within and we very much appreciate those customers who don't. But our bread and butter are those customers who want quality for their money. and are willing to pay a fair price for something that will give them a lifetime of pleasure.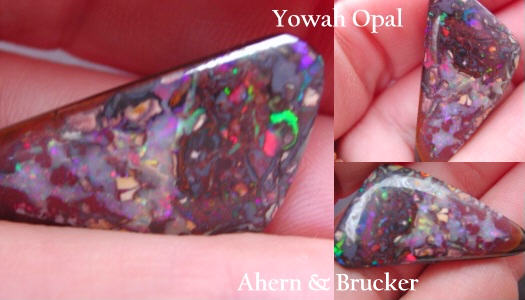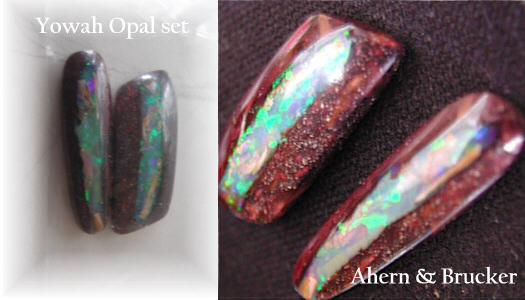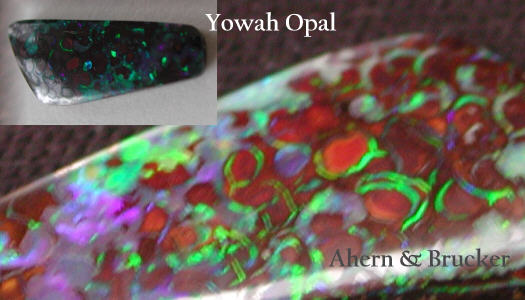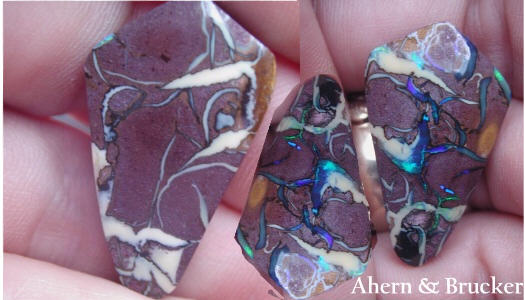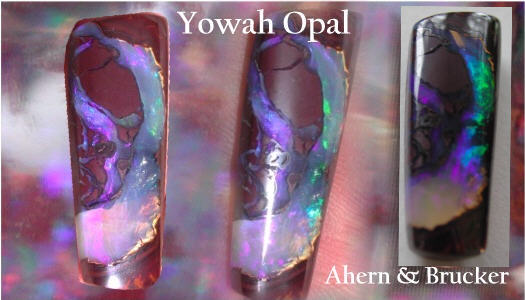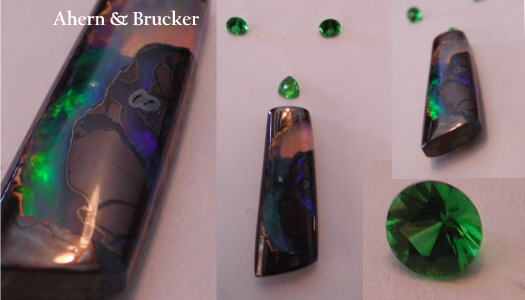 These are fine examples of Yowah Opals available for your next Custom piece.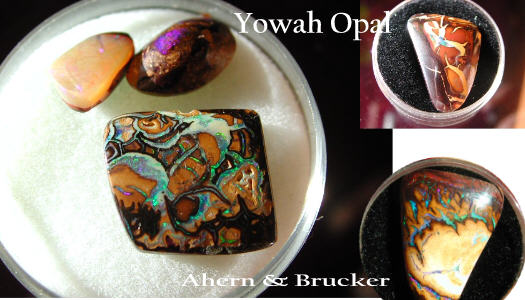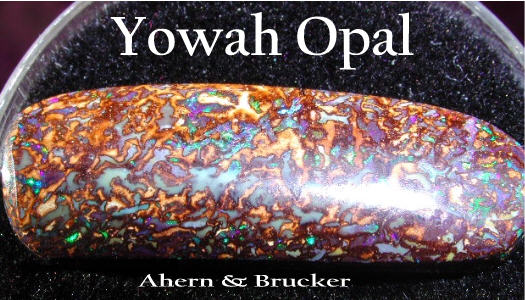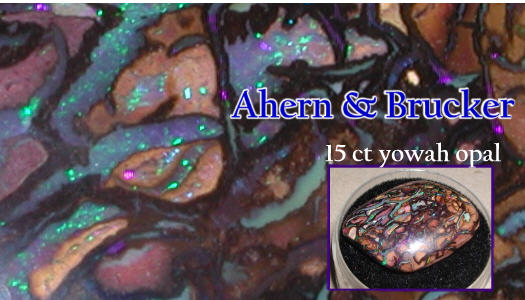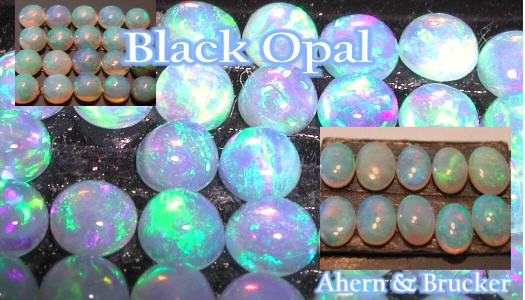 So if you are interested in a custom piece You may have found the right people to produce it for you.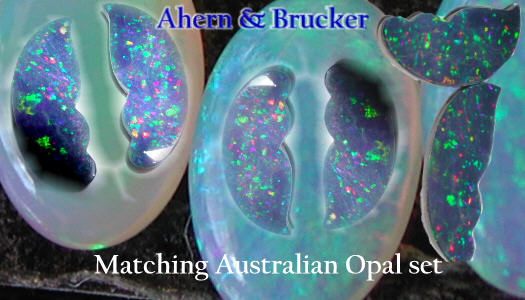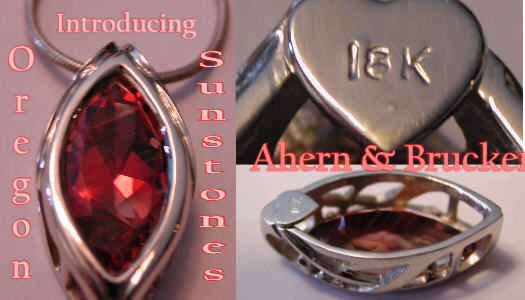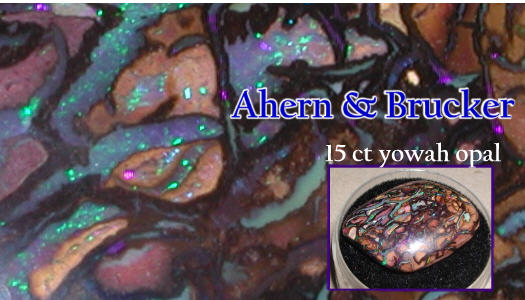 Have your own stone and want a mounting? No Problem with us, we will make your mounting and either install the stone for you or send it to your local jeweler for setting.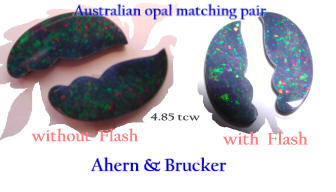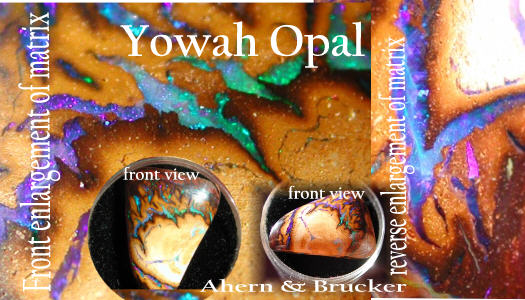 ---

Experience the luxury of Choice, The elegance of Custom and style of

Ahern & Brucker
---
We are adding new items to this site on a regular basis. If you have difficulty viewing the images, please refresh your pages.
Some of our most recent pieces include:
18KT Gold Dragon Pendant available with Diamonds, Rubies, Or Saphires!
Also Available in Sterling Silver
18kt Wolf Ring Available with your choice of precious and semi-precious Gem Stones each cast to your size!
Men's & Ladies Rings From our "Forest Collection"
Men's & Ladies Pedants Also from our "Forest Collection."
Perhaps you are interested in something Hand Fabricated? See what a Master Goldsmith with 26 years of experience on the bench and in Wax carvings, Stone settings, Mold making, Fabricating, Milling, Polishing, and Design can really do!
It is your time and money...
Spend it wisely!
Buy Quality
Get Value for your Dollar.