Ahern & Brucker
Fine Custom Jewelry designs & Limited editions
by Master Goldsmith Carol Ahern
For this time of your life when "off the rack" will not suffice..
Welcome to our Shop.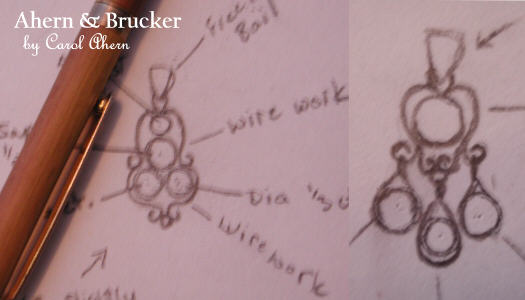 The above designs show round stones but it was decided early on to use pear shape in order to keep with and add to the general design.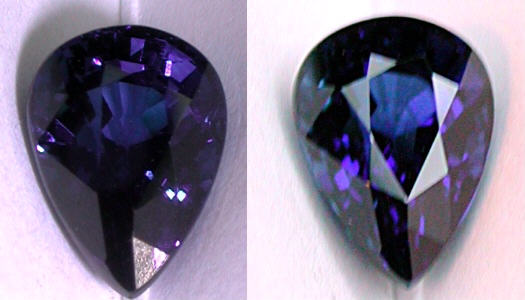 The stones are all required to match all 3 sets in cut, shape, grade and size.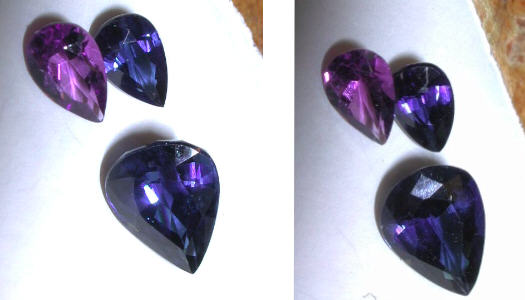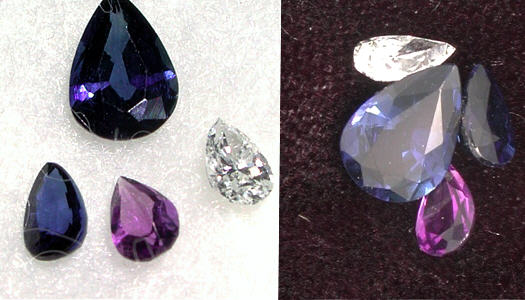 Now to the manufacture of 3 identical pendants.
We start by using 18k white casting grain and melt it into a bar. From there it is milled and cut and pulled until Carol has all of the pieces she needs to get started.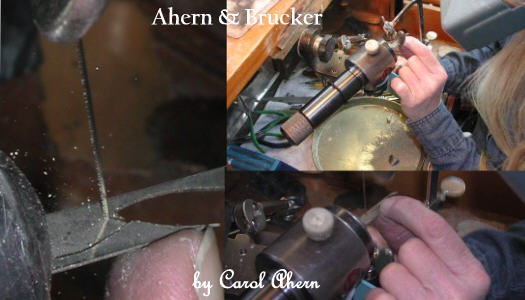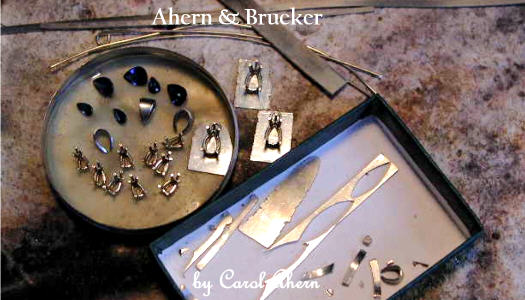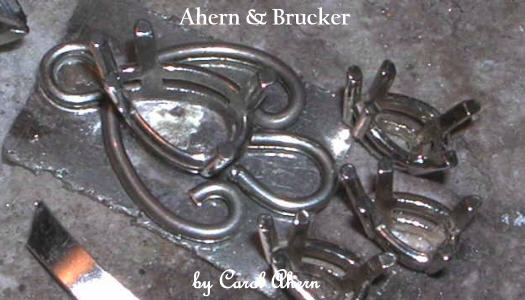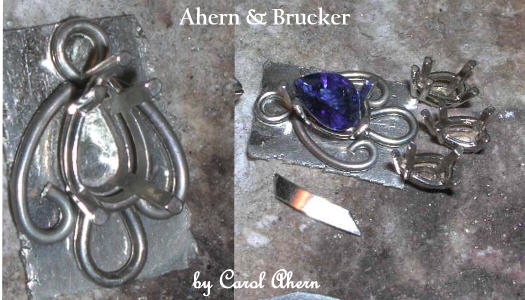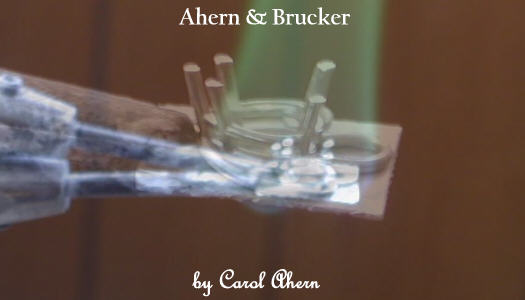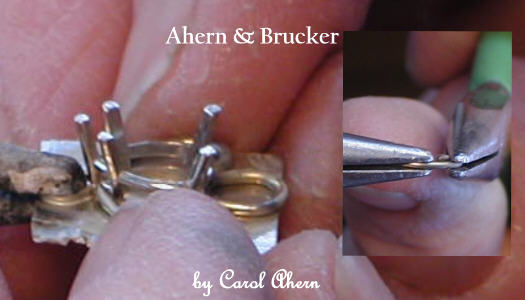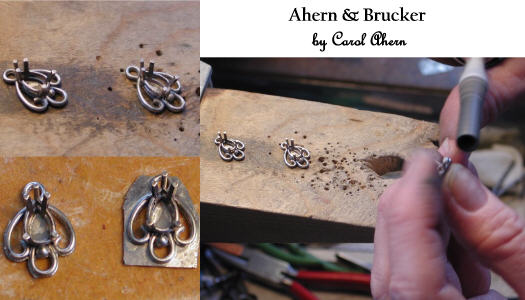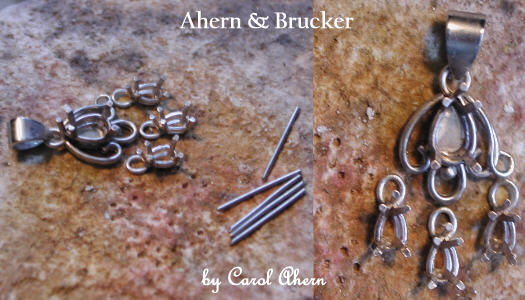 each pendant has a total (so far) of 19 pieces.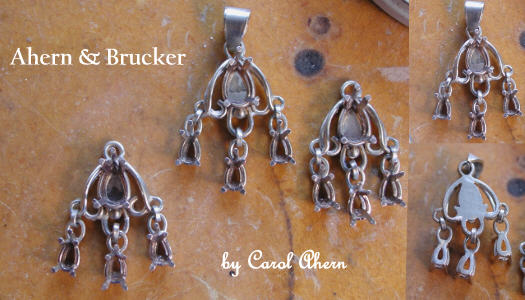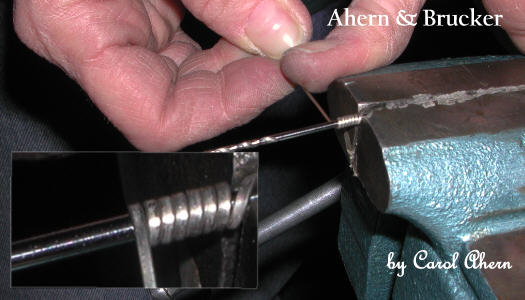 the stones are not set, just laying in place to check for accuracy.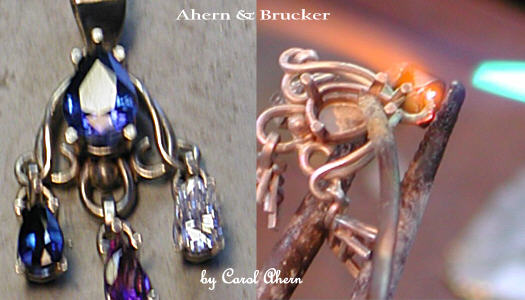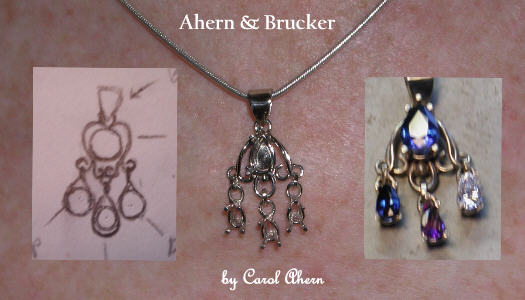 The Stone Sets.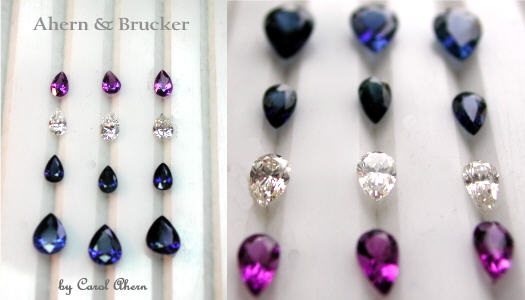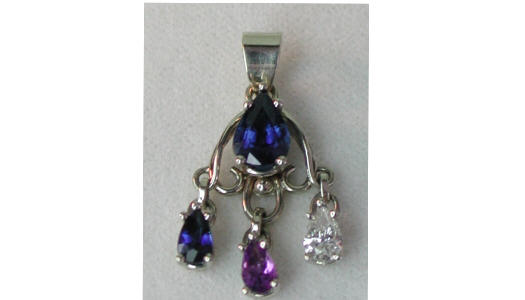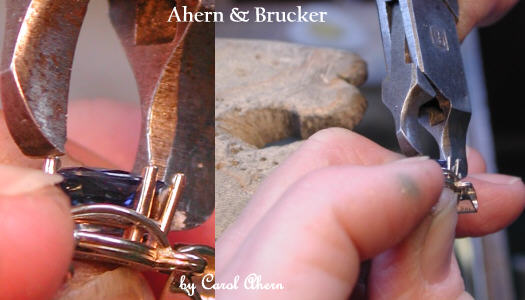 Now after final polishing and steam cleaning...