T

Ahern & Brucker

Fine Custom Jewelry designs & Limited editions

by Master Goldsmith Carol Ahern

For this time of your life when "off the rack" will not suffice..
Welcome to our Shop.

Some of the steps and procedures that go into a custom piece.
The makings of a Master piece.
Last update 05-08-02
Of course we start off with the finest ingredients
The customer selects a Yowah Opal weighing 28.38ct for her first piece.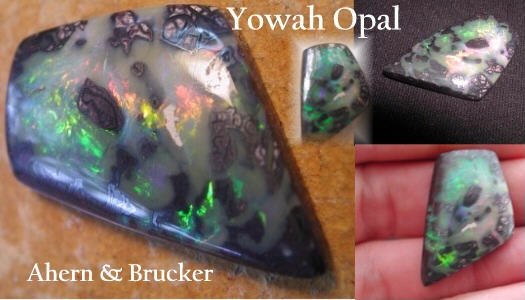 The second piece is this 18.22ct Yowah Opal.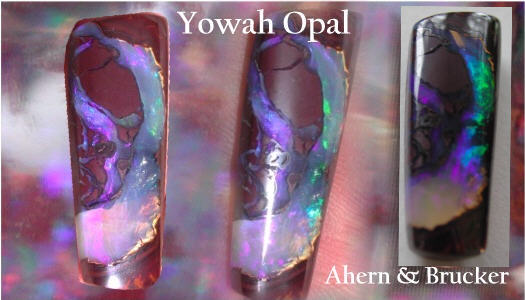 Once the center stone is established we proceed to the side stones and offer this color pallet to select from.

After numerous e-mailings back and forth regarding the style and design of the pendant we offer this design and the customer accepts it.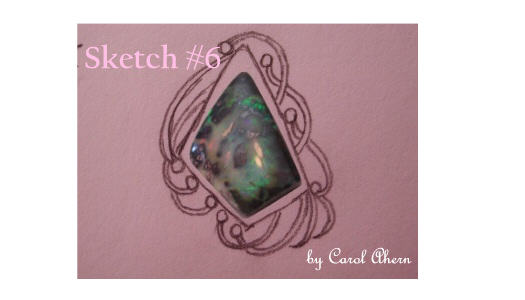 We choose 18k yellow gold and the intention of adding a hint of white somewhere along the way..
Once everything is agreed upon, all accounting settled to this point, a proper down payment made and all material costs paid in advance we proceed.

To help the customer visualize the piece we photograph each step of the process for the customers approval.

The Mill!
The final result.

From the initial contact from the customer her actually receiving this piece was 2 months. Considerable time was spent in choosing the stone and design as well as the making of it..

This piece can be worn as either a pendant or a broach.

The customer had us hand fabricate a custom pin back in 18k white. The picture does not show the hidden 18k bail.

We also made the customer a custom 18k gold chain adjustable from 17 inches to 20 inches.