We proudly introduce our new LDO-Mustang Rings. Custom made to the highest standards for those who have earned the right to wearthem.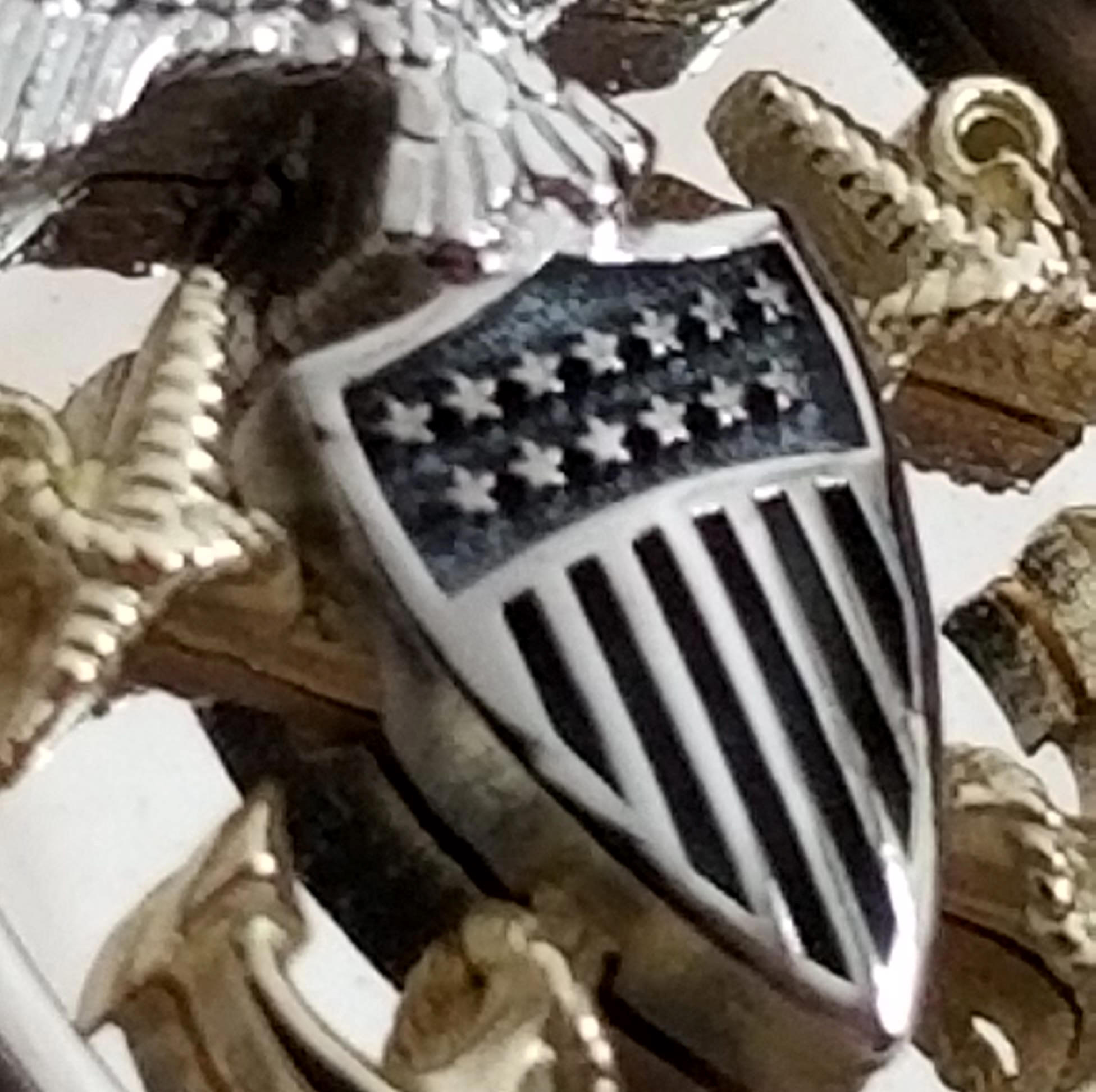 Each ring designed with intention and purpose and made to order.
We Proudly introduce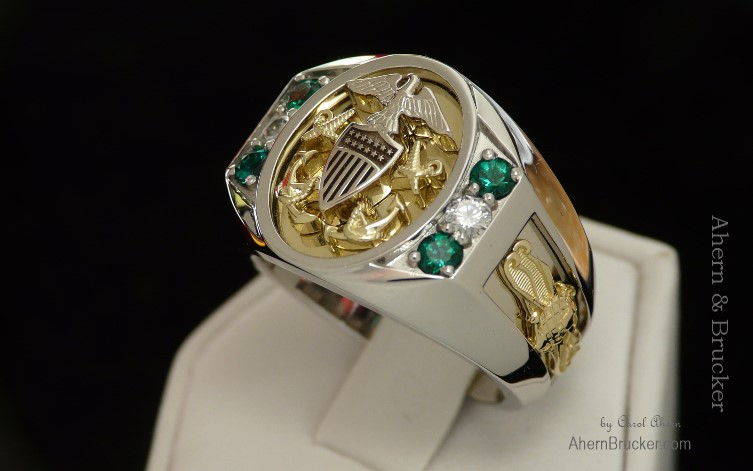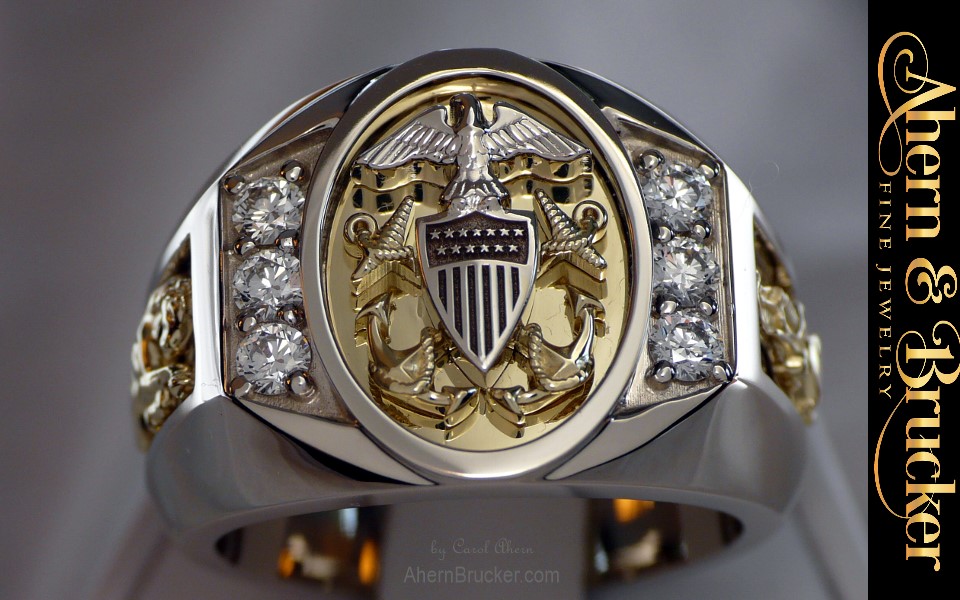 These rings are created from newly refined 18k, palladium or platinum and feature Natural rubies, diamonds and sapphires of the highest quality in cut, color and symmetry. No detail has been left unattended.


Our mutual quest for excellence along with the finest raw materials on earth in the skilled and dedicated hands of a Master goldsmith of 35 years is what makes this ring a true masterpiece and investment worth owning and wearing..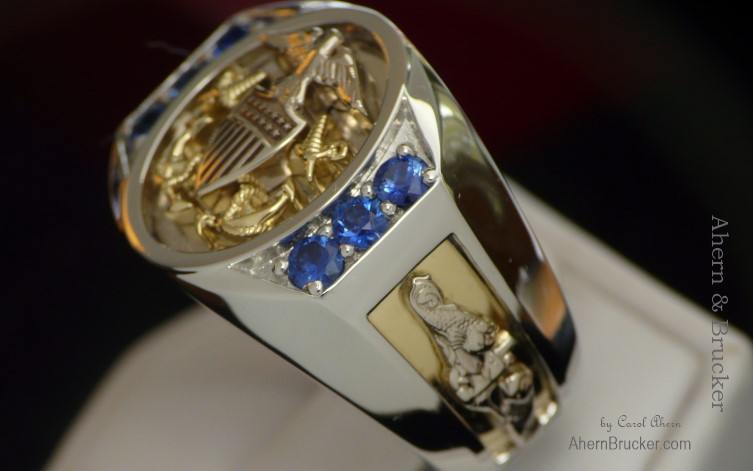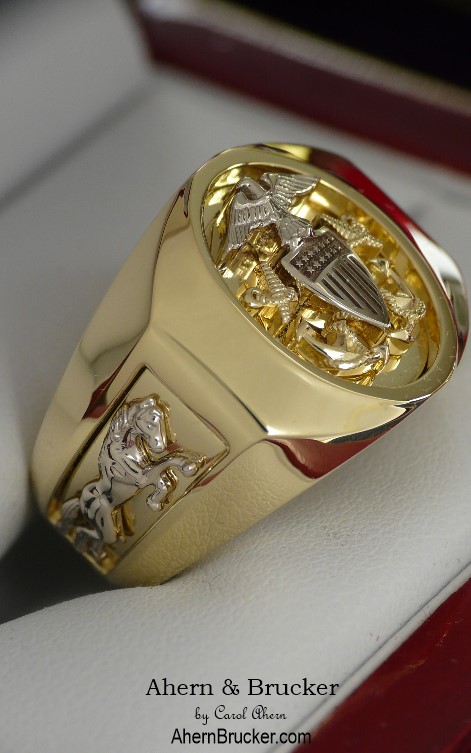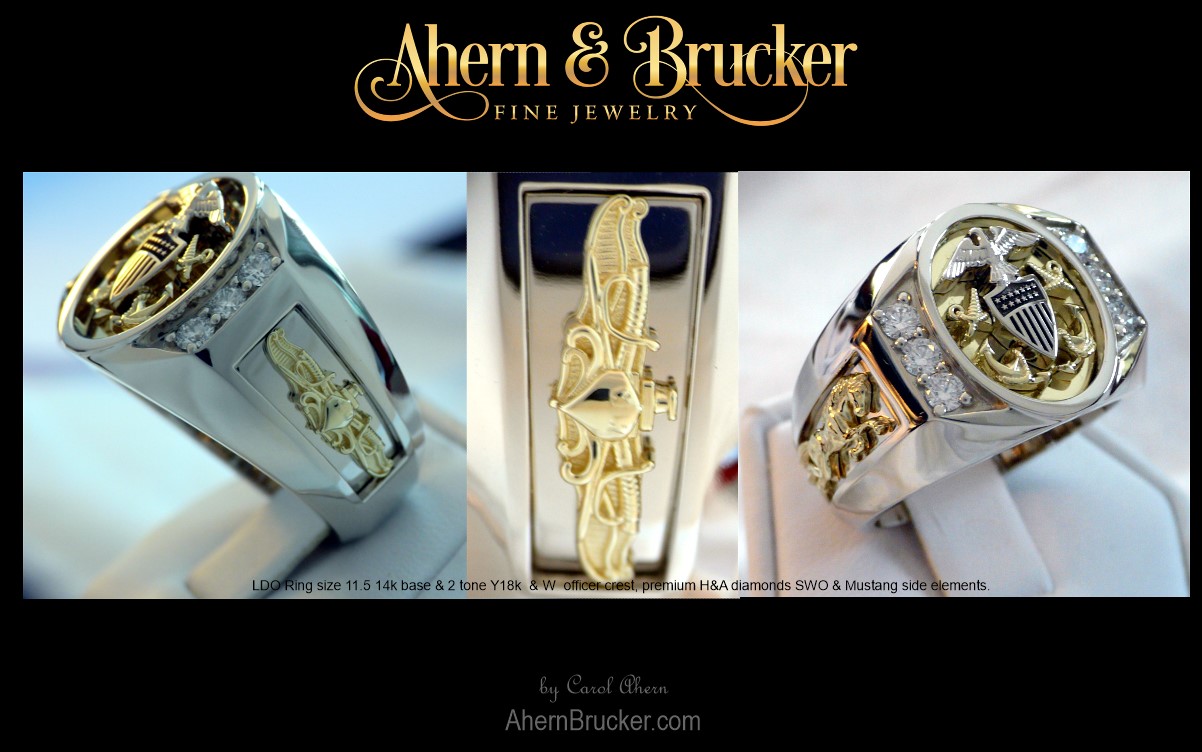 Our customers quest for excellence and our ability to produce the finest workmanship combined with the finest materials is the backbone of this masterpiece. You will not find a finer military ring in the world.
These Limited Edition. limited production LDO/Mustang rings available in a variety of fine precious metals and feature Premium "Matched" Natural rubies, diamonds and sapphires.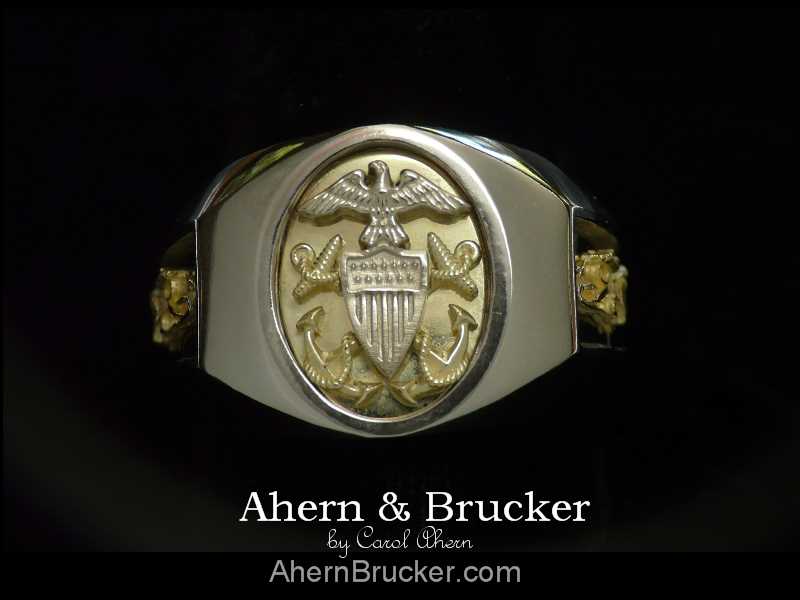 US Navy officer Surface Warfare Officer
Also available Submariner and Mustang versions, IDWO, EAW, ESWS Etc..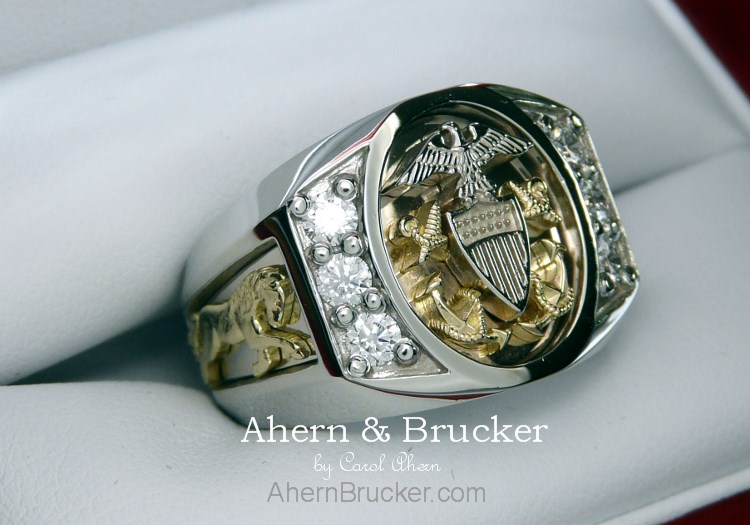 No detail has been left unattended and we spared no expense in even the "finest details".
Pricing
We offer our rings in 3 versions with your choice of metals and gem stones in a variety of price points to fit any "reasonable" budget.
The Premium Limited Edition ring
This ring uses the finest natural premium matching gem stones - made my mother nature -
The Standard Edition ring
The finest cultured stones - made by man -
The Basic Edition ring
No gem stones