Ahern & Brucker
Fine Custom Jewelry
by Master Goldsmith Carol Ahern
Welcome to our Studio & Shop.
This page shows the design ideas we are currently working on.
We are accepting orders for new designs...
New badges, emblems and insignias require more time so please order accordingly.
If you would like an e-mail update on the progress of these rings, please contact me.
USMC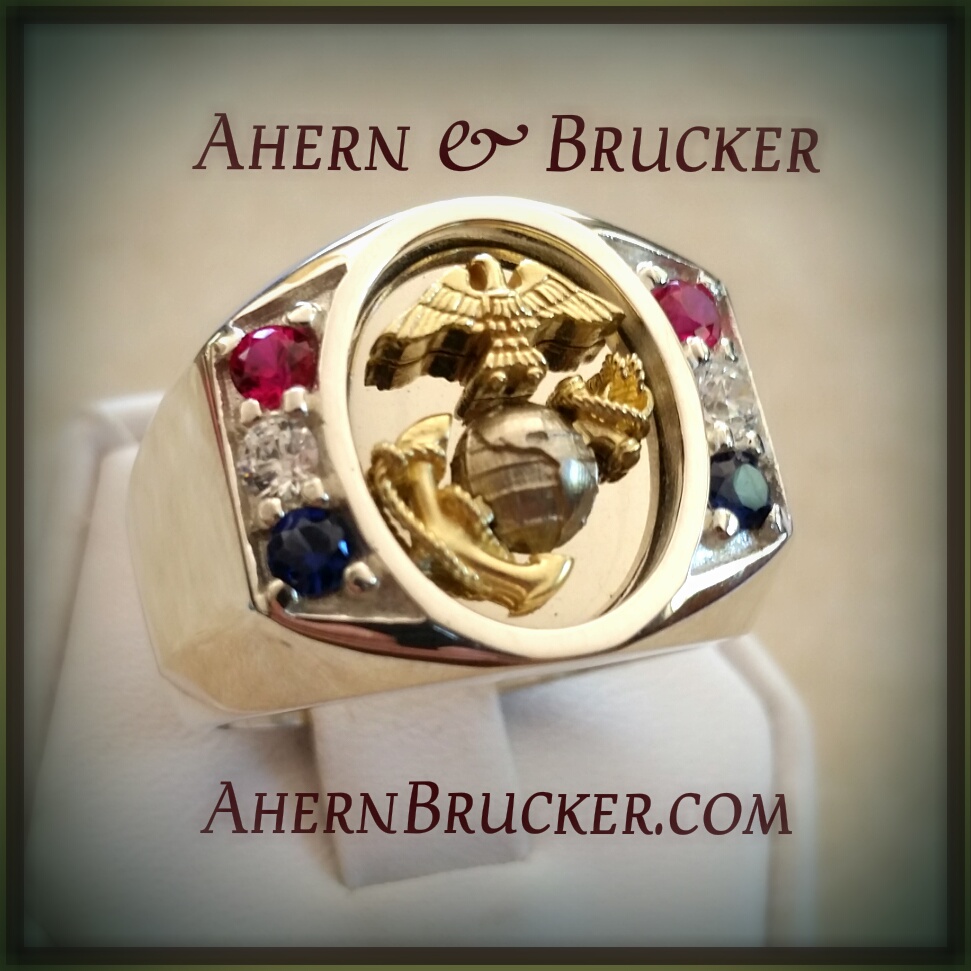 First class diver ring
2 tone 18k premium gems
hull tech badges
Click on pic for pricing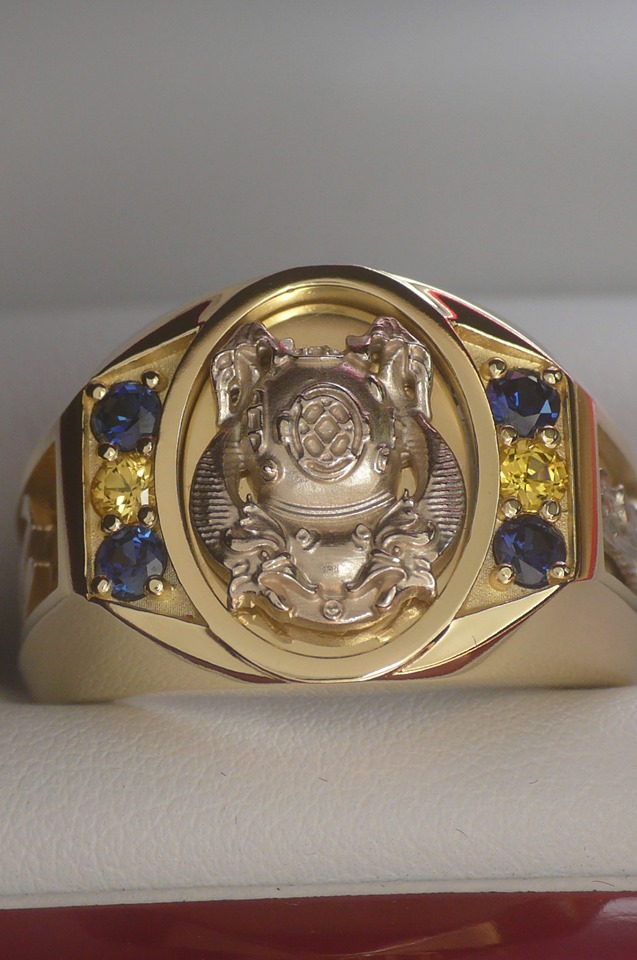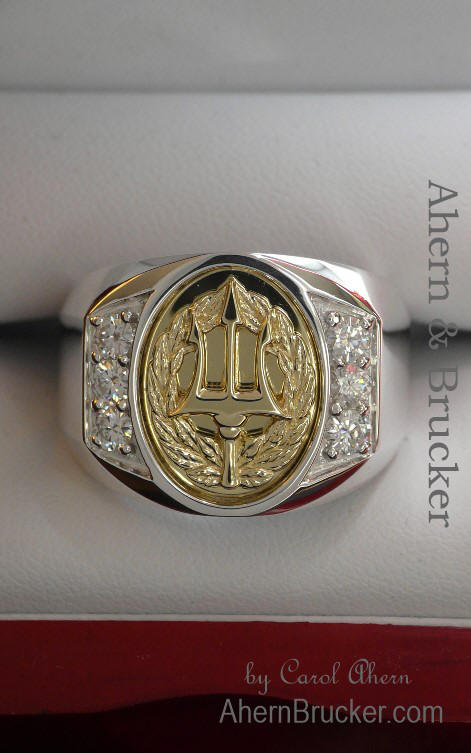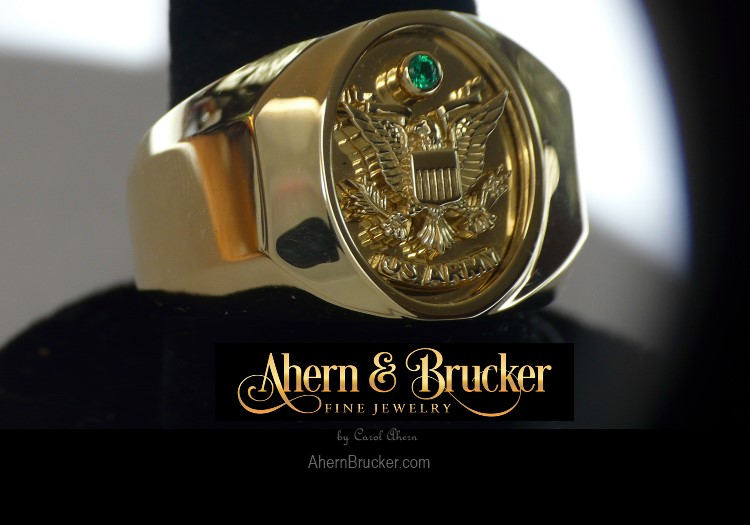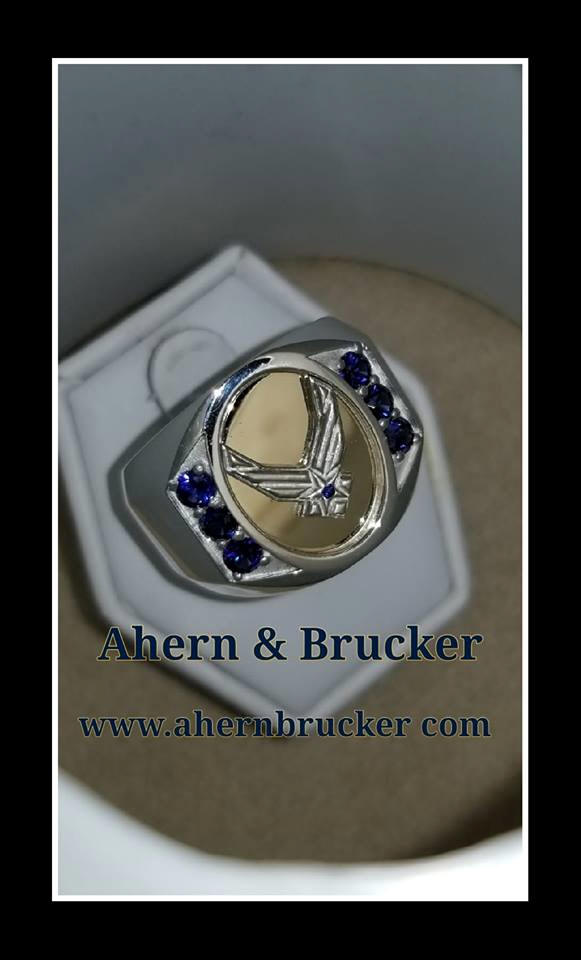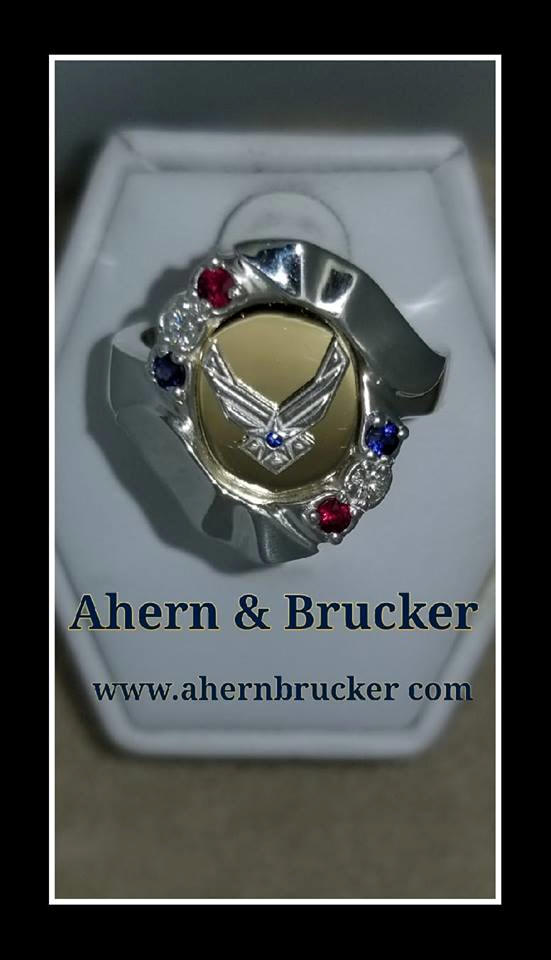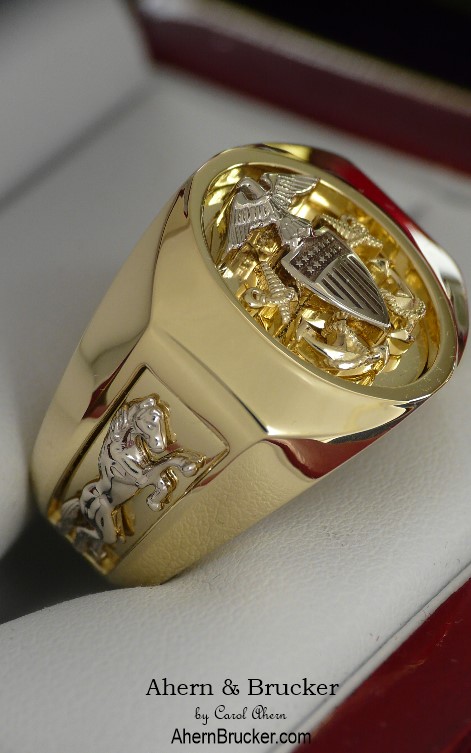 New Officers versions in the making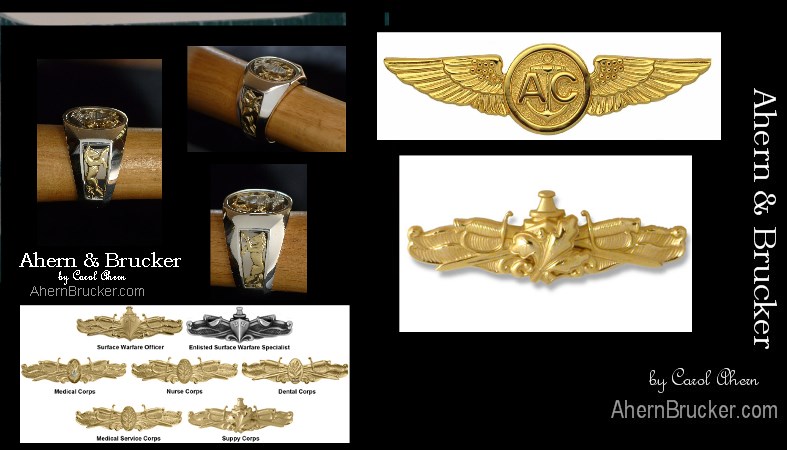 18k inlayed SWO & Mustang side options available1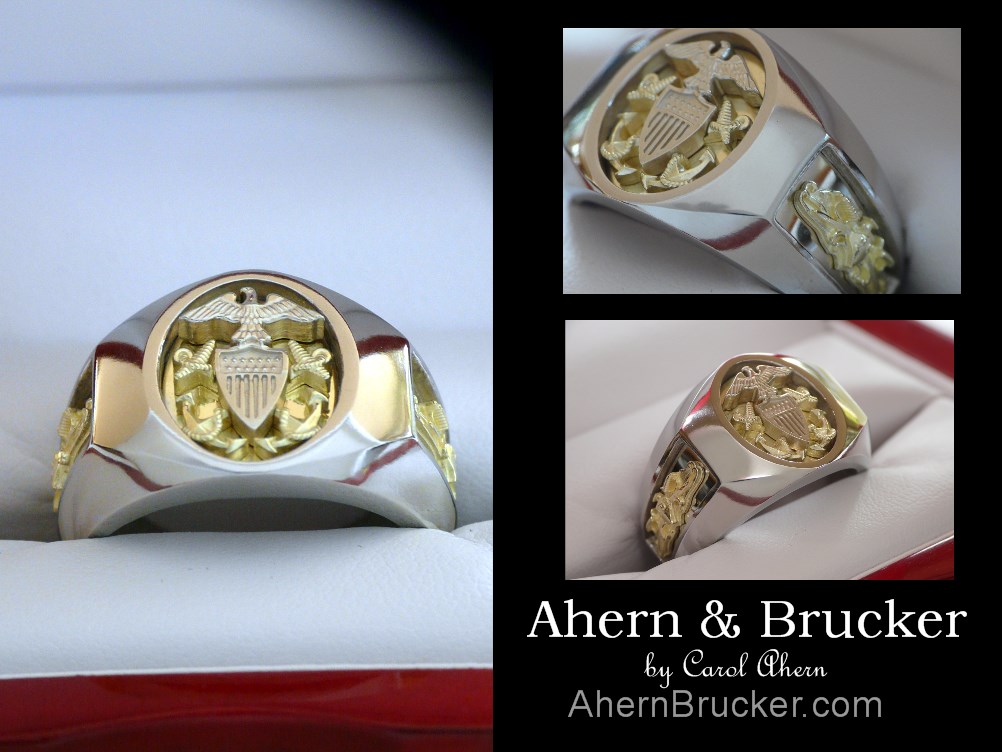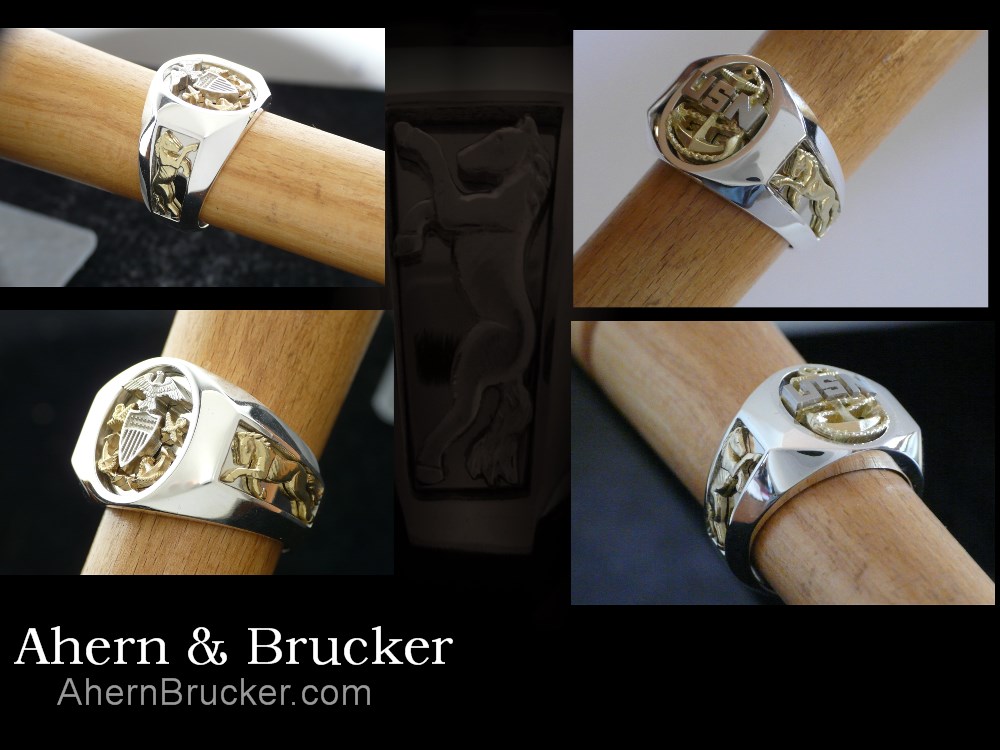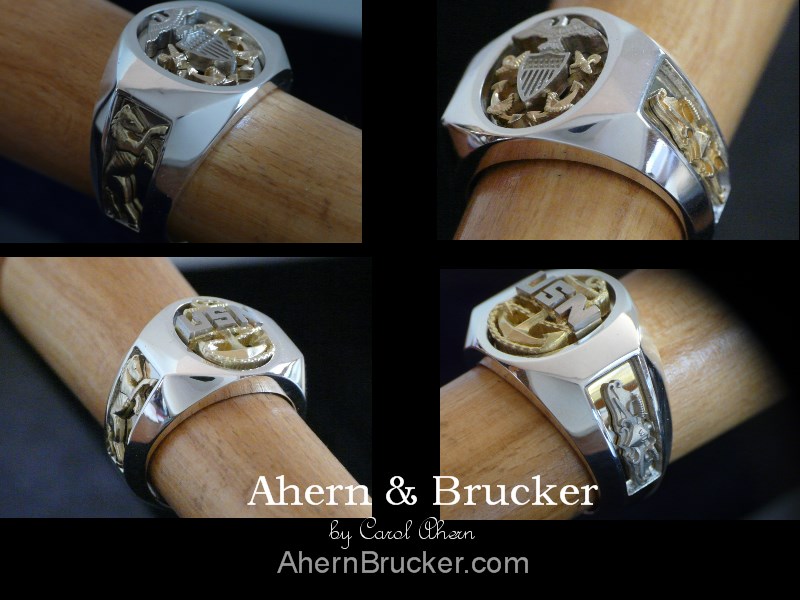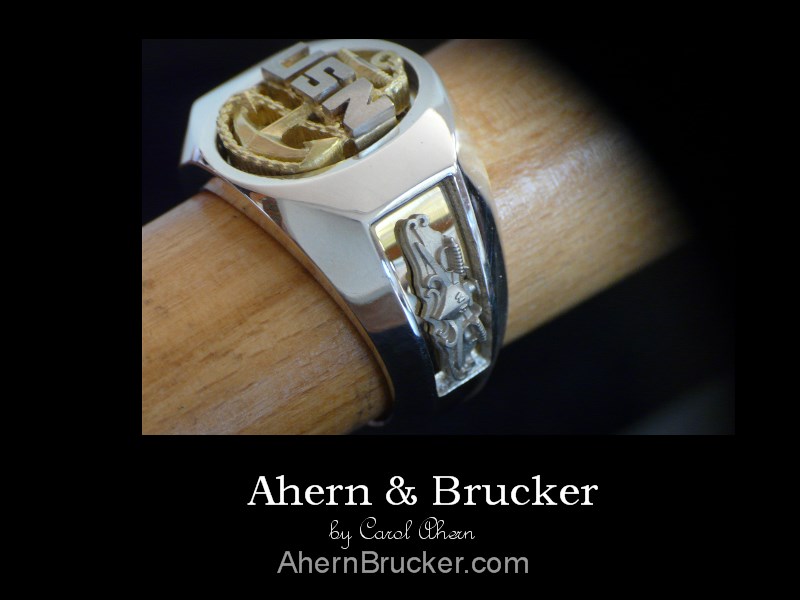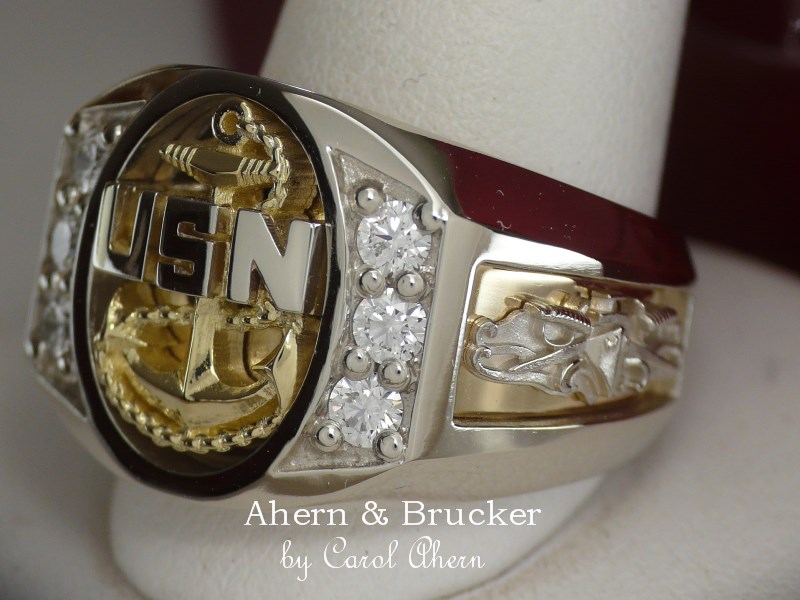 inlayed 18k dolphins in green and red gold or white gold with green or red gold backing
it doesn't get nicer than this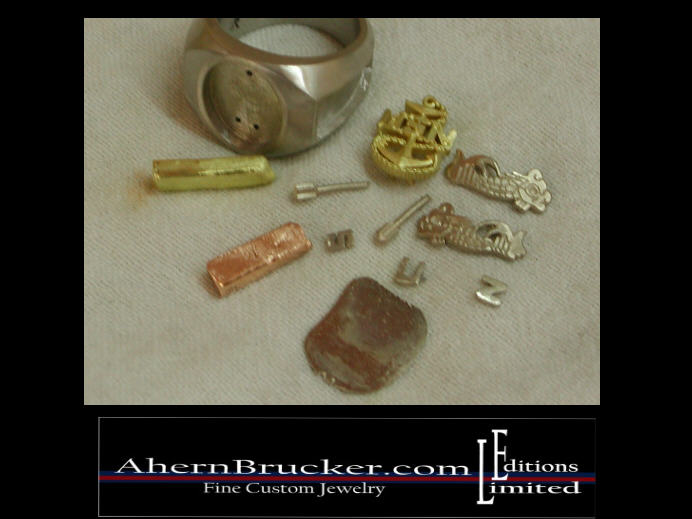 Click Photo to see more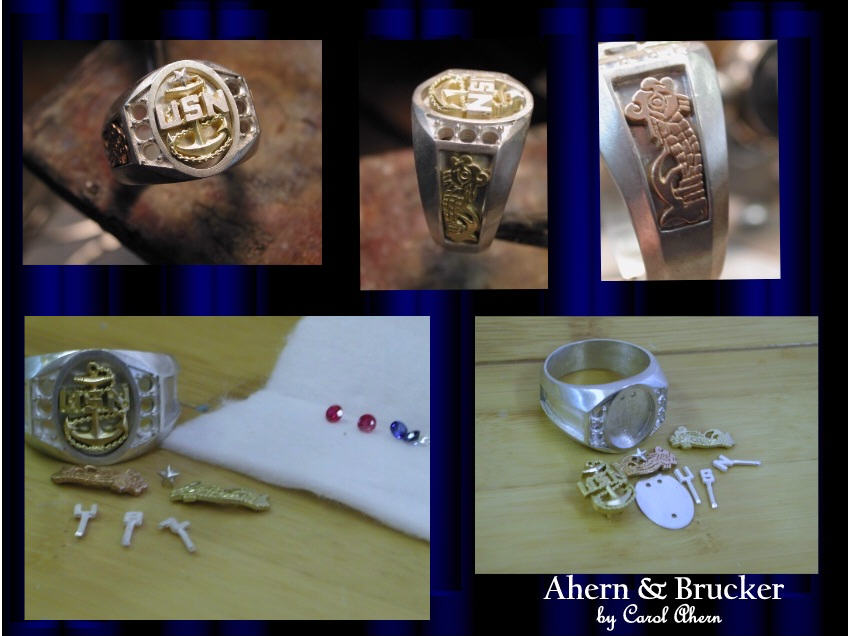 SPECIAL FORCES

New! Female CPO and spouse rings
Click Photo to see more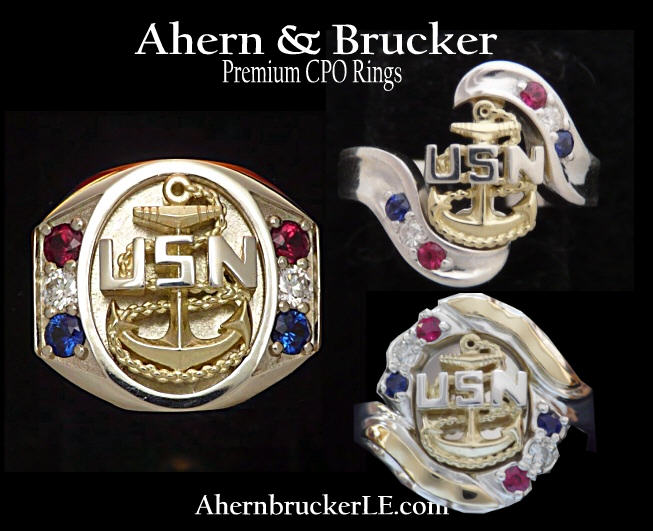 NEW! Freemason ring
Click Photo to see more
Made for a CPO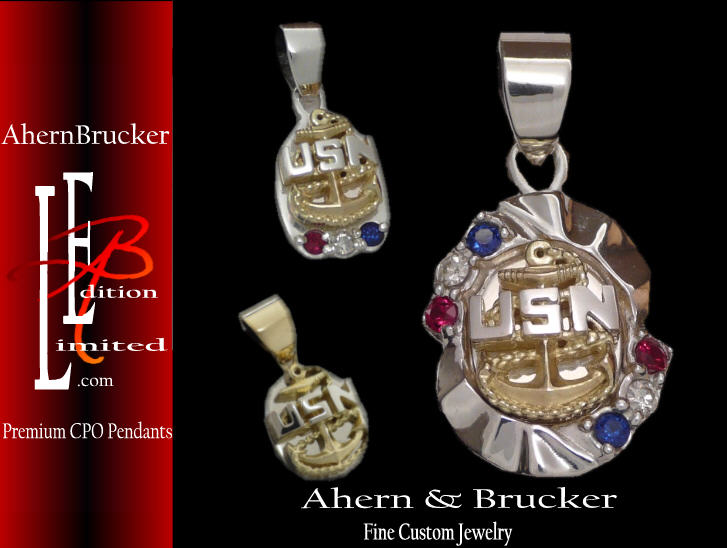 CWO (former SCPO ring)
We removed the SCPO anchor and turned it into a pendant, Carol hand fabricated the back plate, wheel and anchor in 2 tone 18k.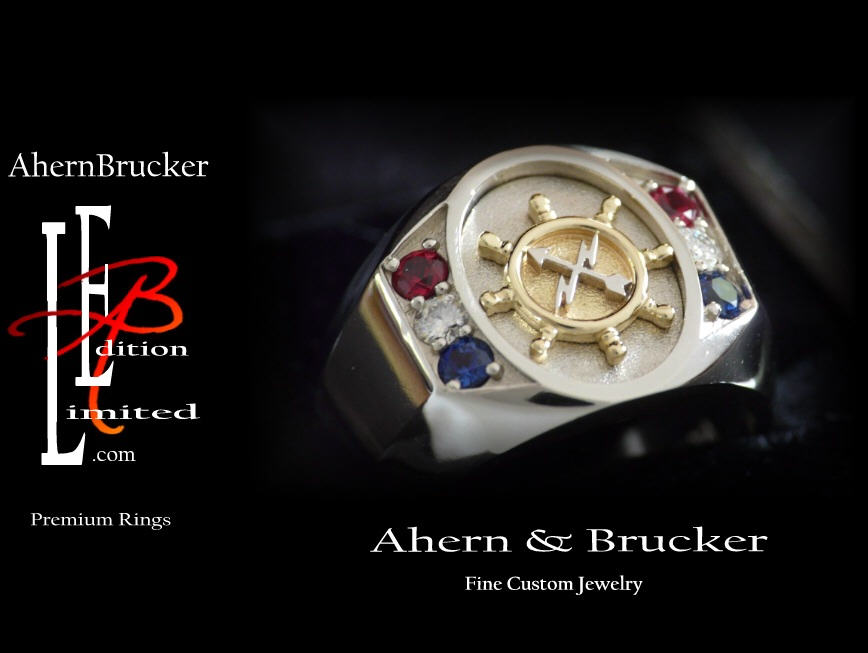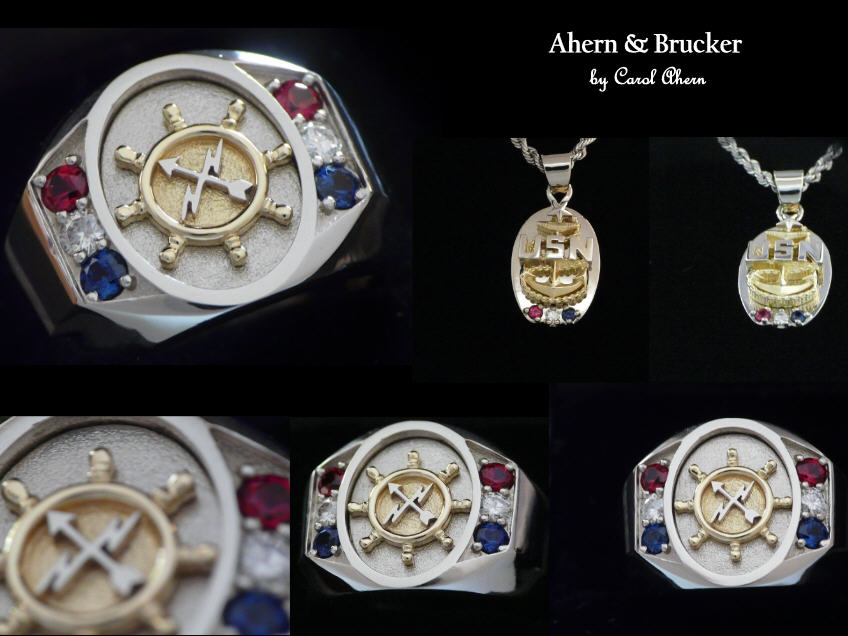 Coast guard
Navy Diver
Special Forces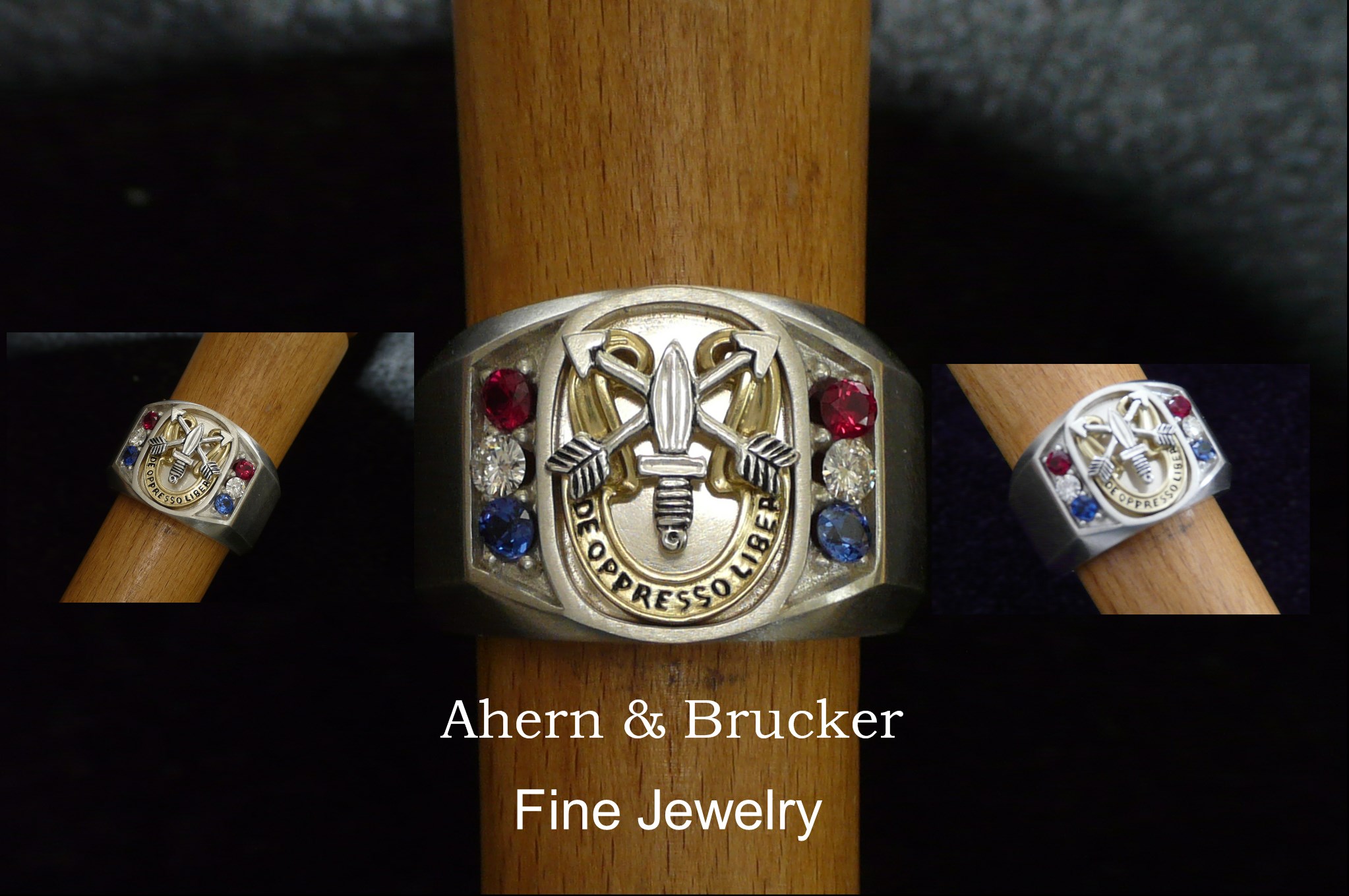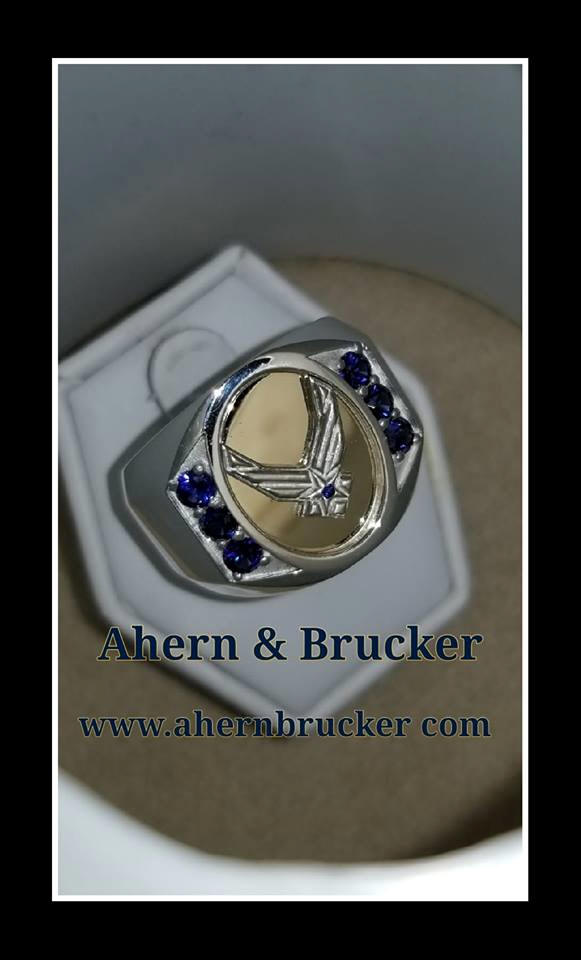 To get a quote and or place an order, Please e-mail Rbruc7861@aol.com