Ahern & Brucker
Fine Custom Jewelry
by Master Goldsmith Carol Ahern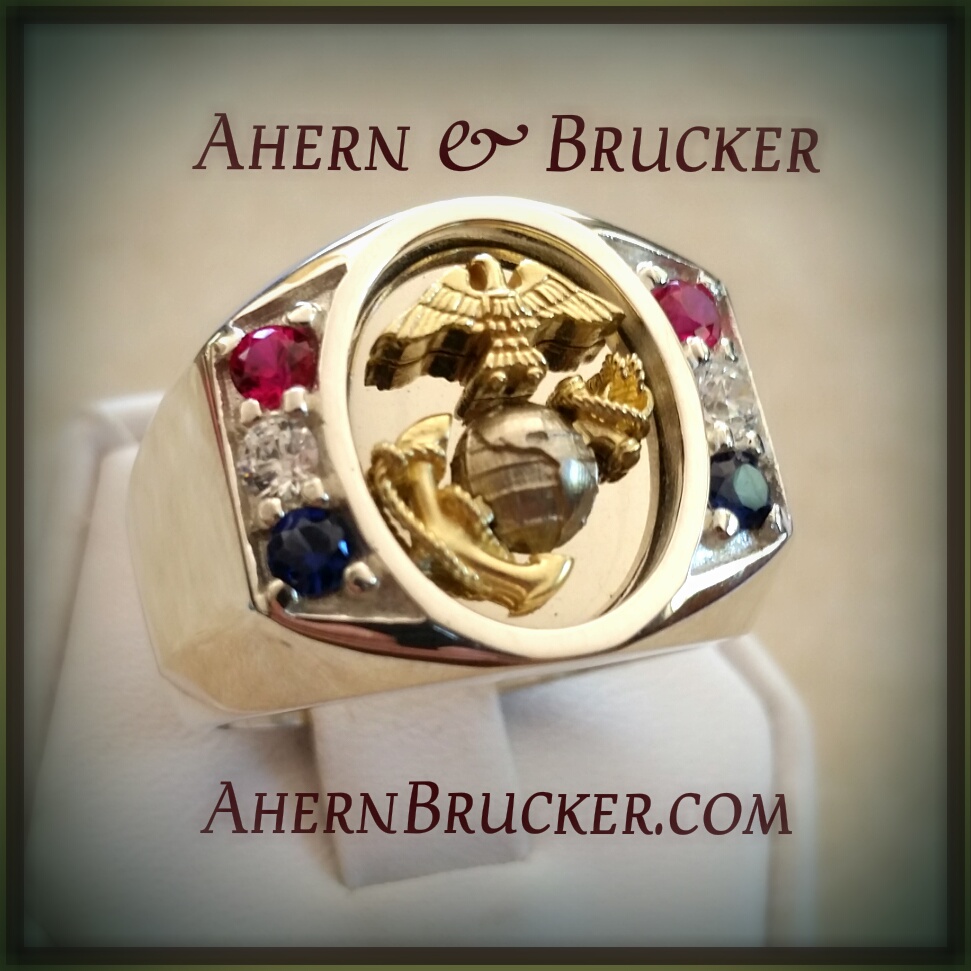 We offer our rings in 3 versions with your choice of metals and gem stones in a variety of price points to fit any "reasonable" budget.
The Premium Limited Edition ring
This ring uses the finest natural premium matching gem stones - made my mother nature -
The Standard Edition ring
The finest cultured stones - made by man -
The Basic Edition ring
No gem stones
Your choice of gem stone and placement with ring and pendant
2 tone 18k enlisted version (single tone ega)
with premium emeralds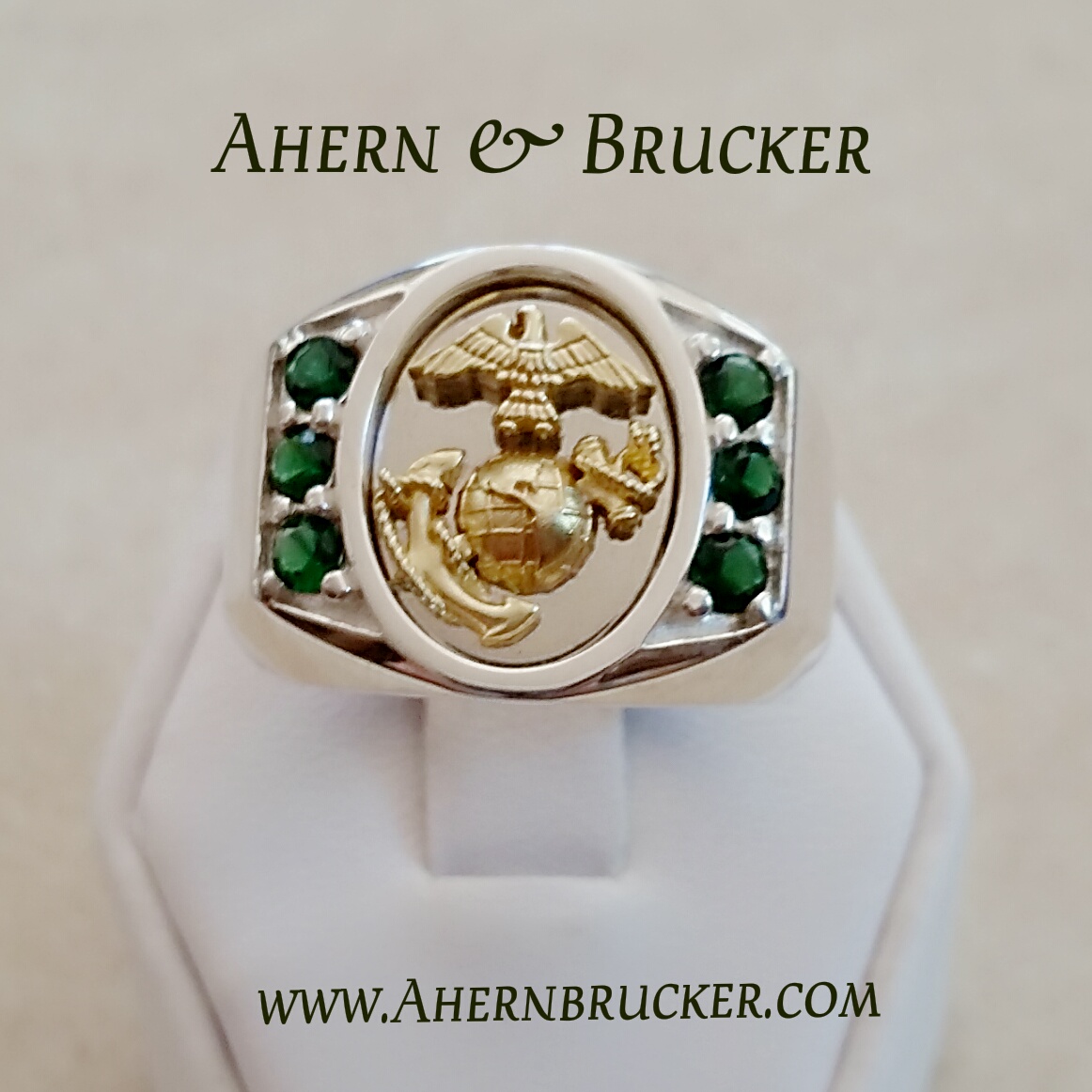 Enlisted with emeralds & Diamonds
Officer version (2 tone ega) with emeralds and diamonds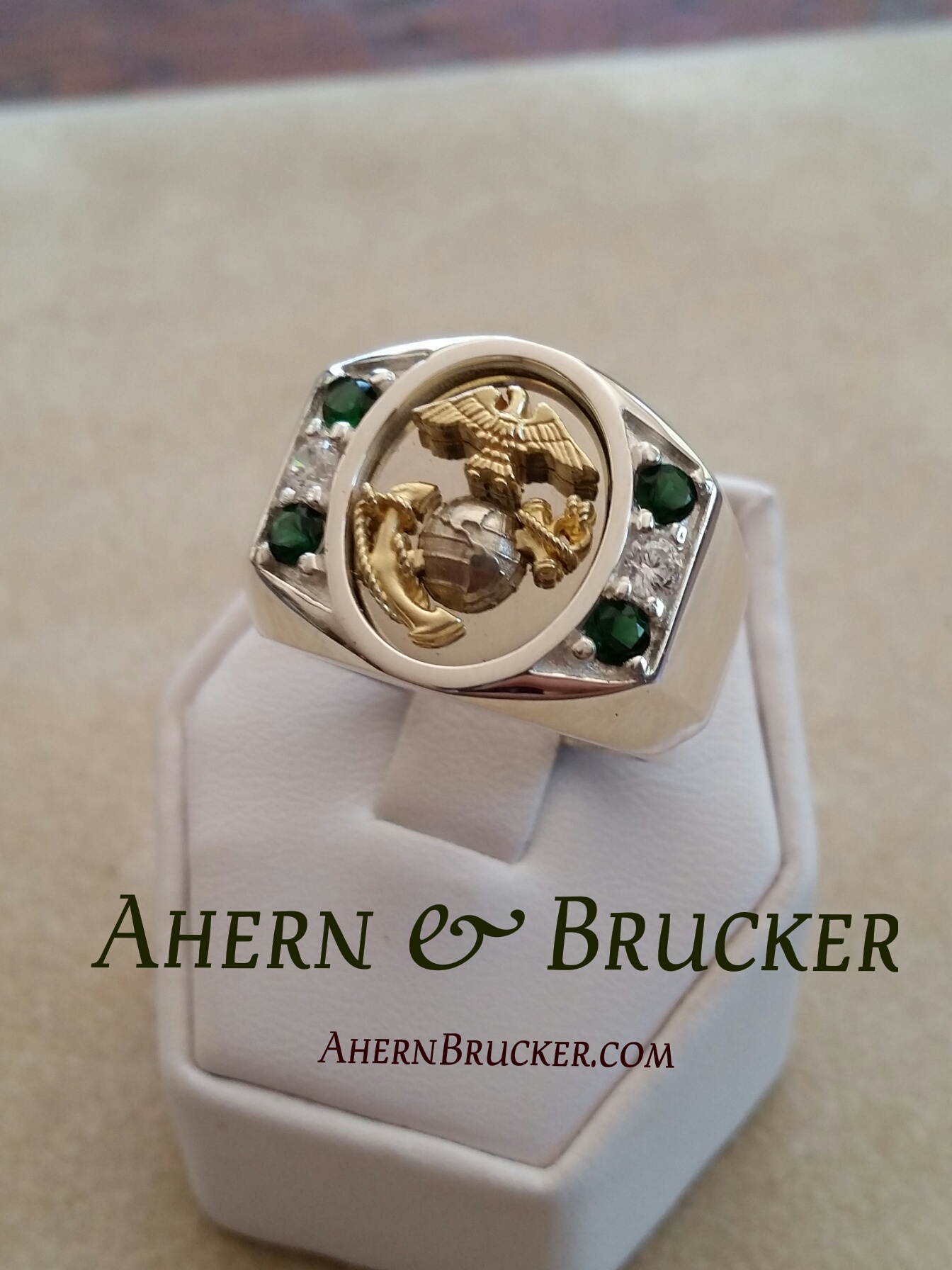 Enlisted ruby, diamond sapphire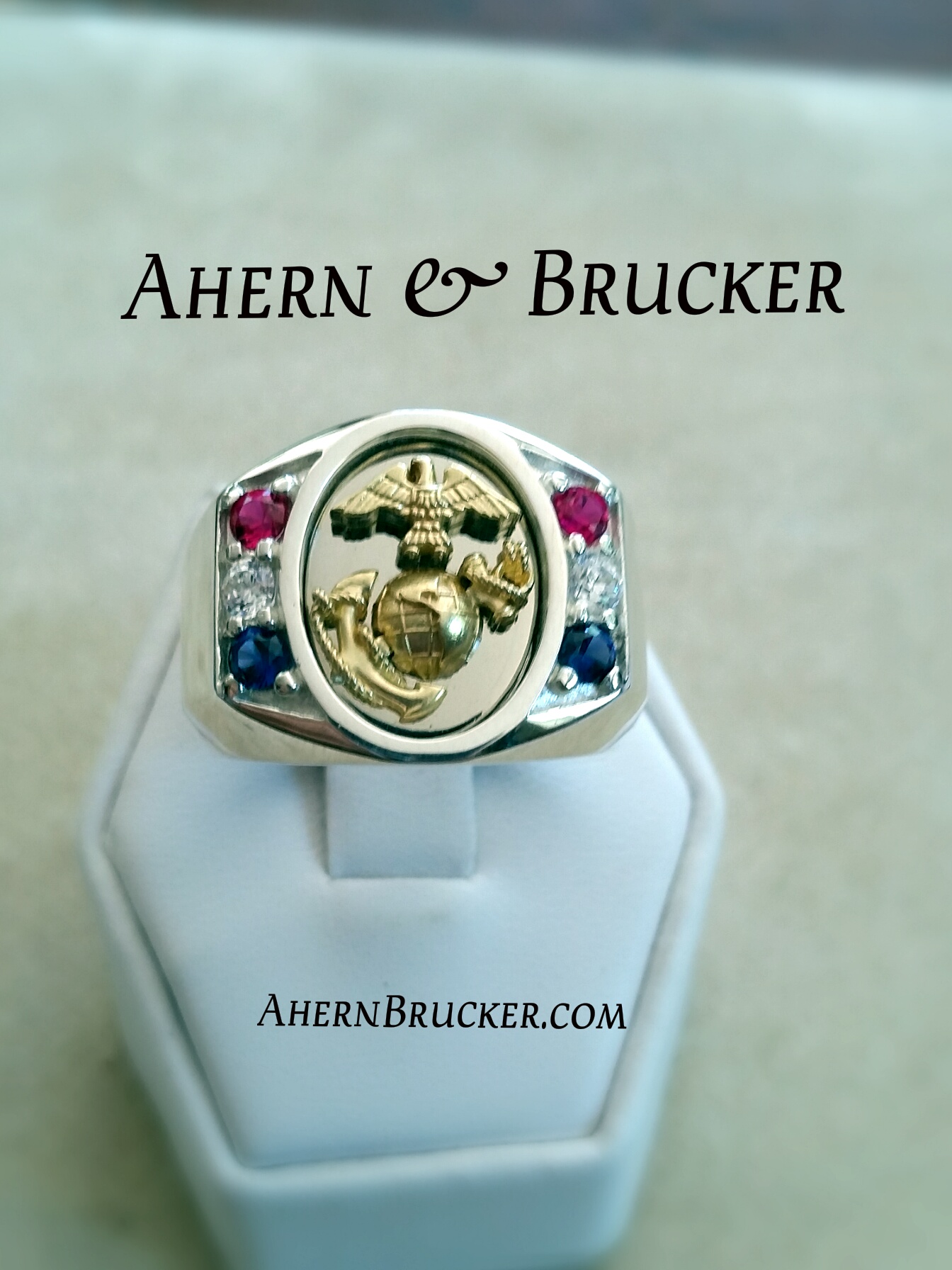 Officer Version Ruby, Diamond & sapphires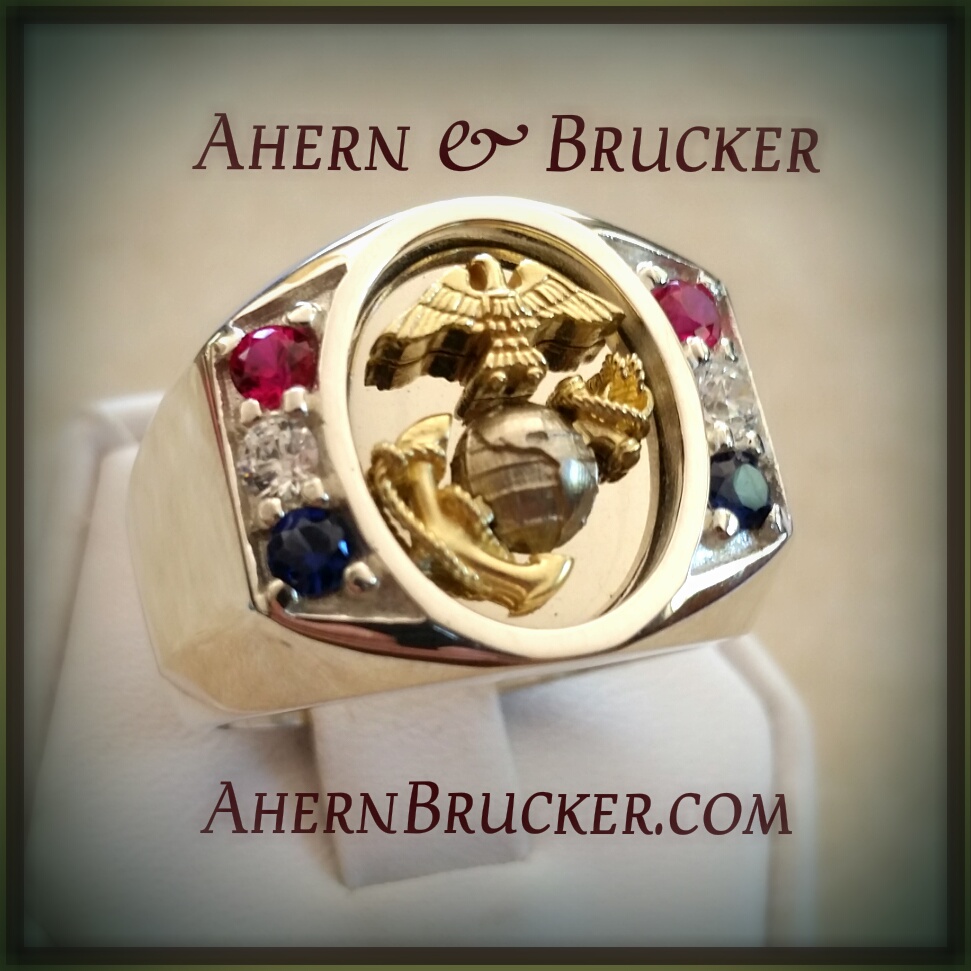 Enlisted version, all diamonds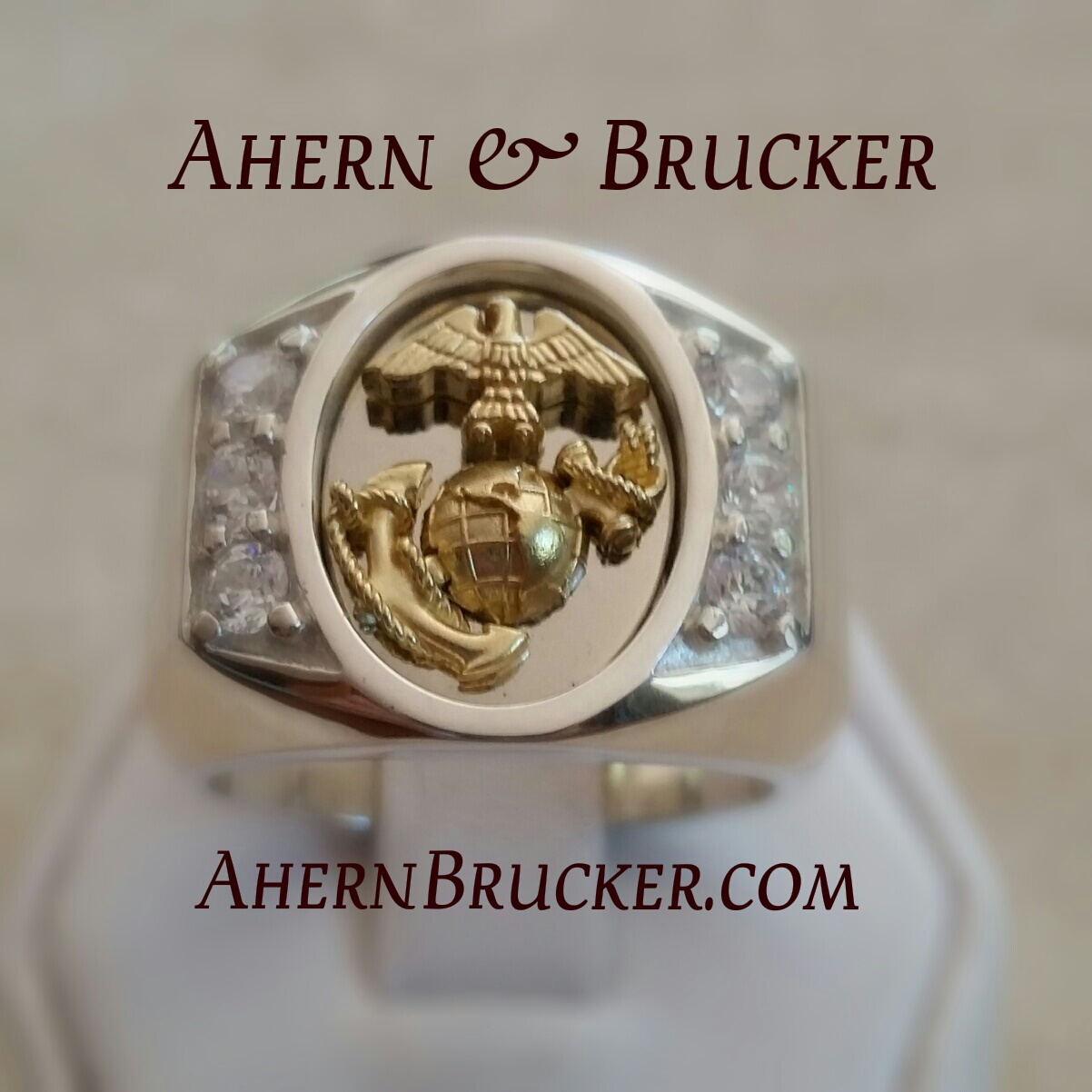 Please order well in advance of your deadline. Thank you.
Ring Prices
Ahern & Brucker fine Limited edition jewelry. | Promote Your Page Too
Ahern & Brucker fine Limited edition jewelry.