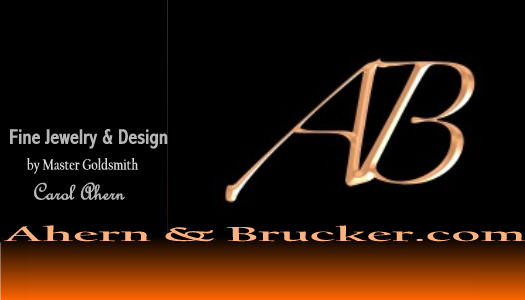 Status: Completed and shipped 08-29-02
Hello Christina & Joe..
Well, after 2 months of thought and consideration (and more thought) and a lot of effort we present you two with our version of your wedding set!
The hard work to your marriage has already been done for you... The rest of it should be simple...be happy.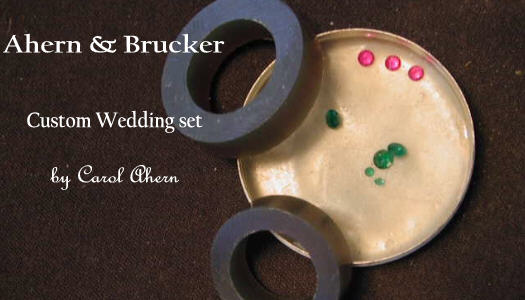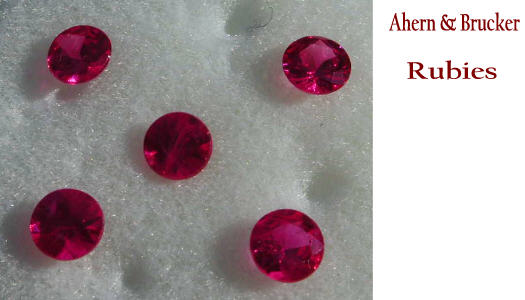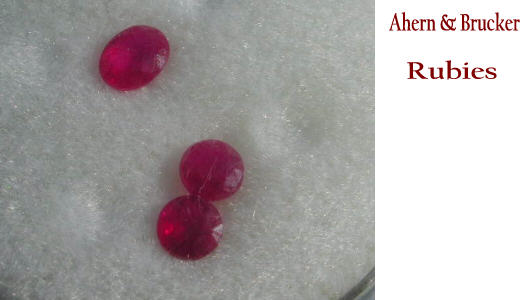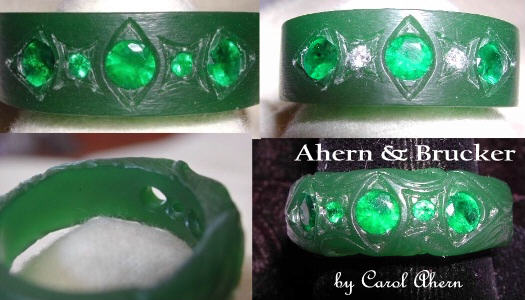 Joes ring

Christina's Ring

Joined together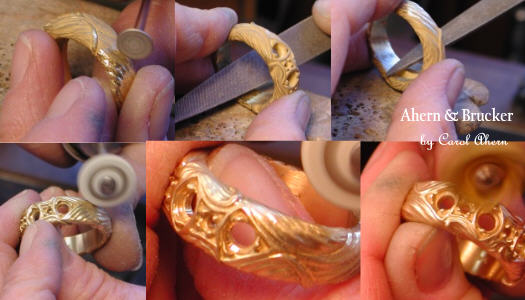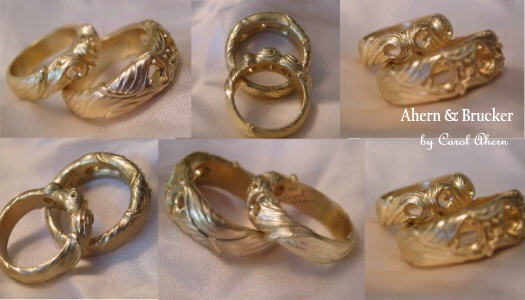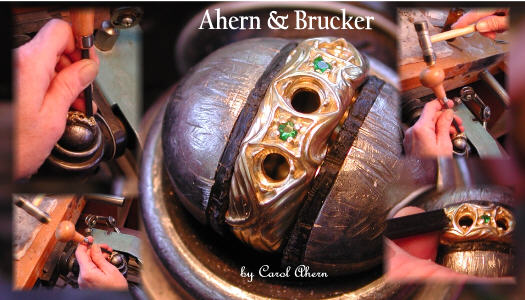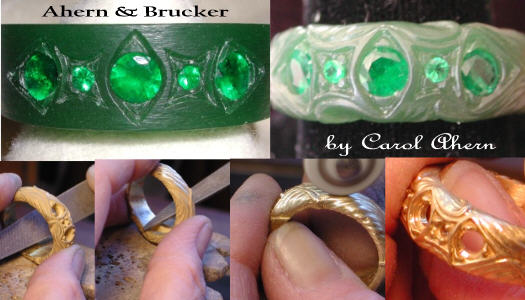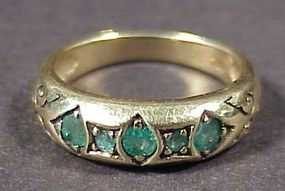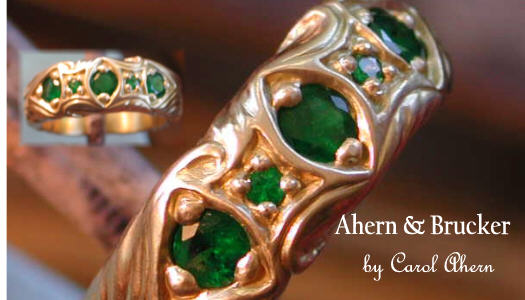 ok Christina, we saved you for last.. but most certainly not least.

Here you can see where Carol adds the white gold to the wave. these will serve as a part prong setting.

Here you can see how carol expertly hand sets the stones...

And, here you have it.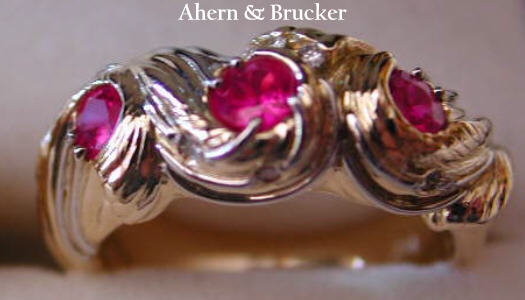 The complete set