Welcome to
Ahern & Brucker
Fine Custom Jewelry designs & Limited editions
by Master Goldsmith Carol Ahern
______________________________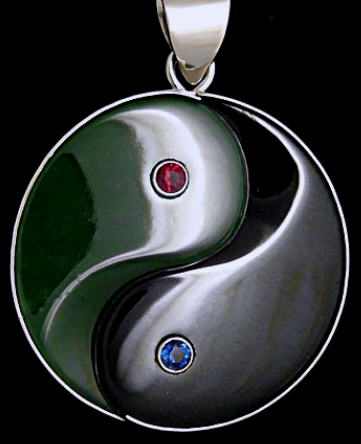 Natural Green & Black Jade yin-yang pendant cut by Larry Woods (spectrum award winner in Gem designs) with 18k white hand fabricated bezel & bail by Master Goldsmith Carol Ahern.
Stones are Ruby & Sapphire. (premium diamond cut)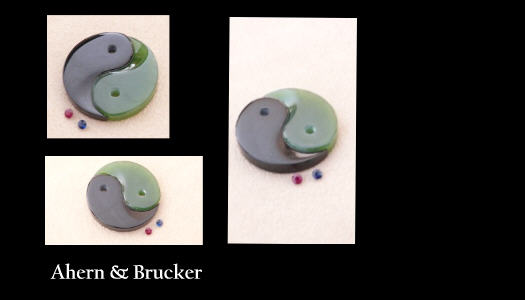 The gold is melted into an ingot, than milled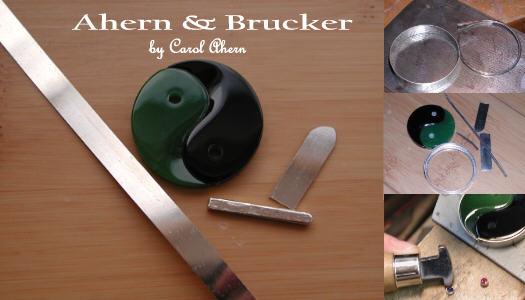 The tube settings are made the same way and the stones are set by hand.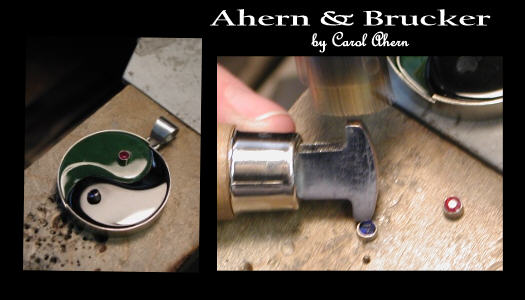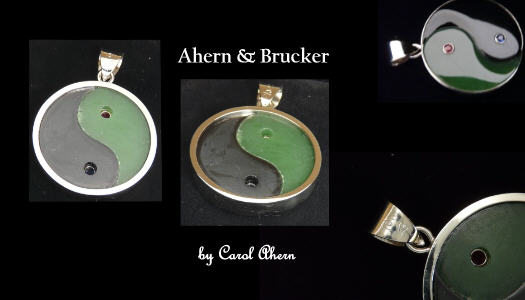 The end result