Welcome to Ahern & Brucker
Fine Custom Jewelry designs & Limited editions
by Master Goldsmith Carol Ahern
a commission from start to finish
Custom Diamond branded horseshoe pendant with hand forged chain.
A custom Horseshoe pendant with 8 matching vvs diamonds (g-h color) in 18k yellow gold and 18k white gold rope brand (customers ranch brand) and 2 tone 18k hand forged rope chain.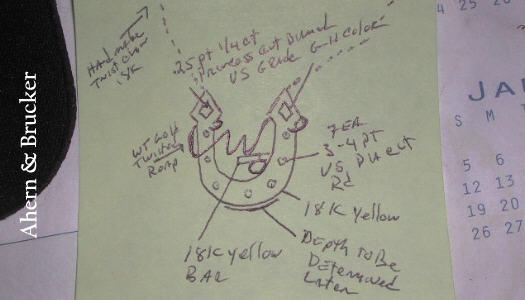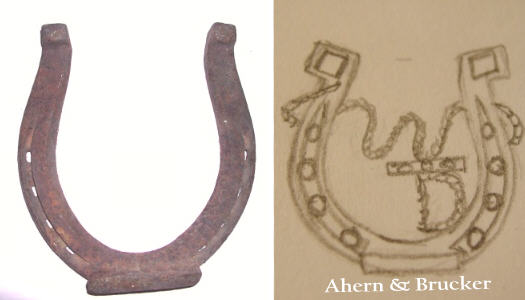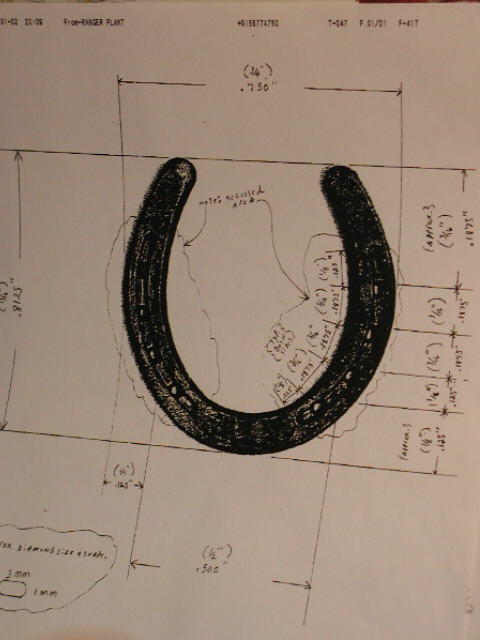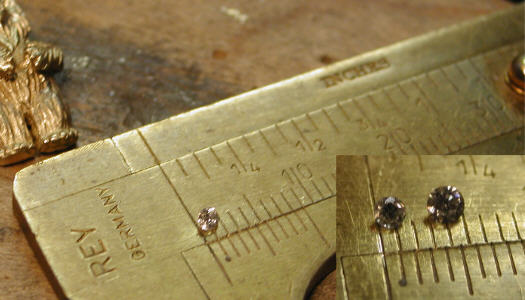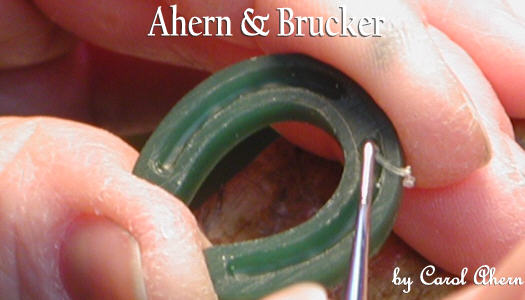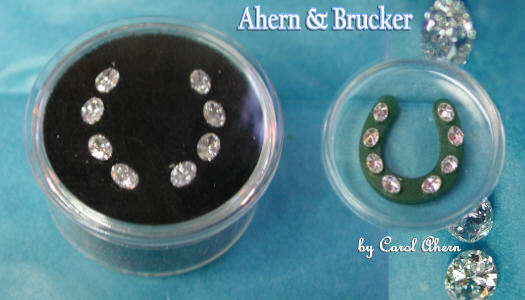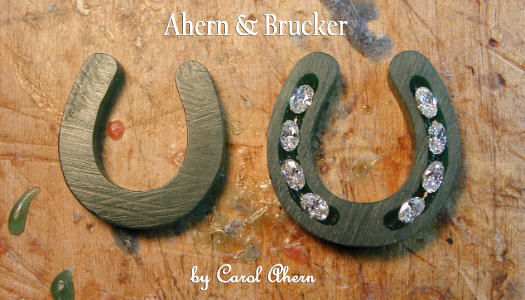 The above photo shows the oval diamonds laid in the channel. In the finished piece, they will be set in deeper and the edges all rounded as we discussed.
I don't know if the oval diamonds are going to be too large or make the piece too large. It is still under 1 inch. so this is what we would be looking at with the 4pt rounds in either size.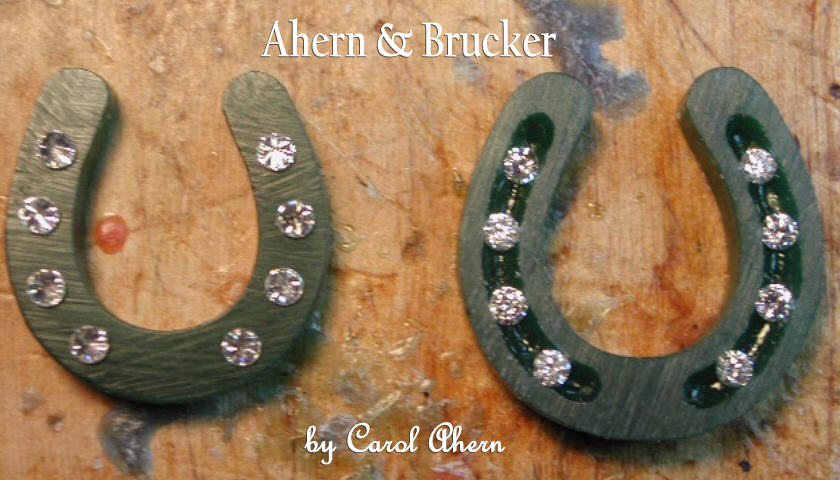 below are the oval diamond in the slightly enlarged wax 3.5mm X 2.6mm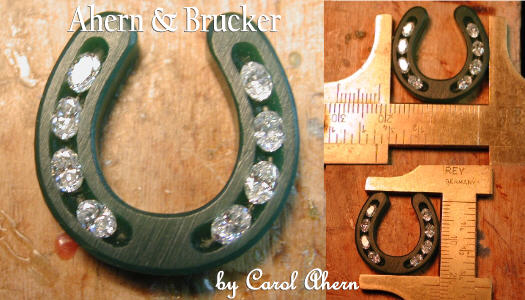 below are the 2mm rounds in the original smaller wax.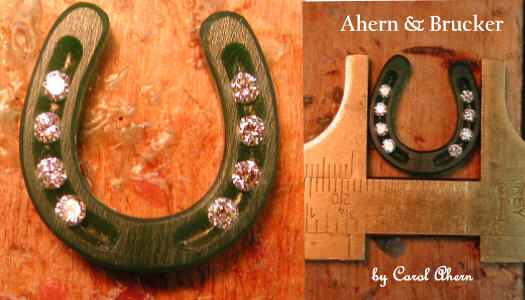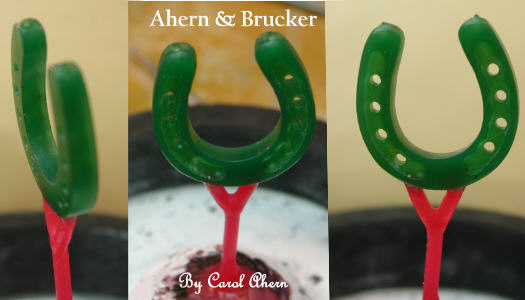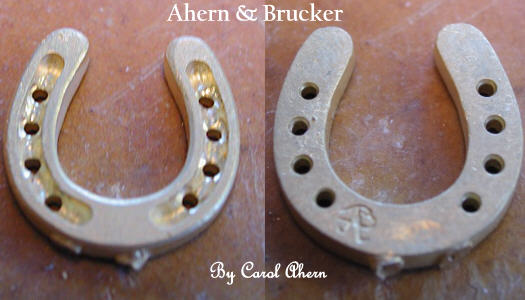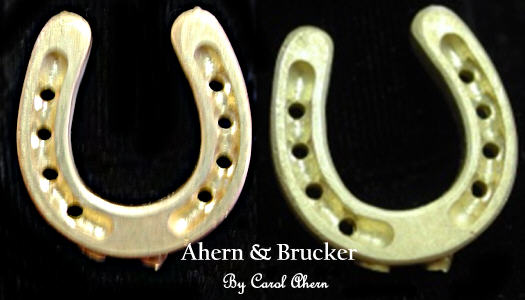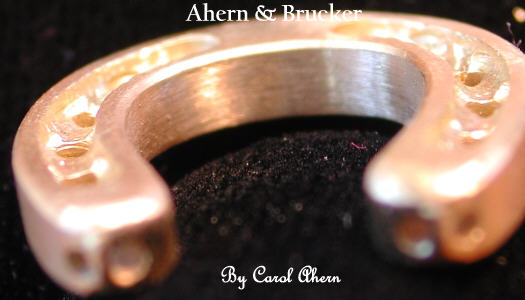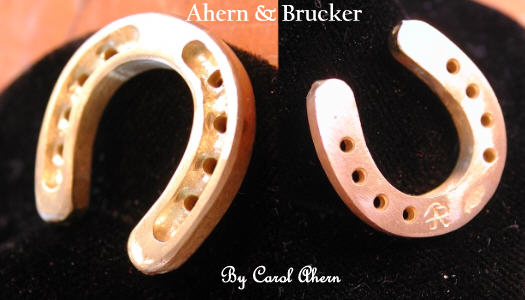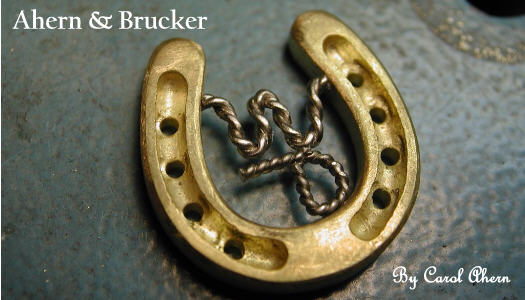 and now we are at the point we can lay the stones in.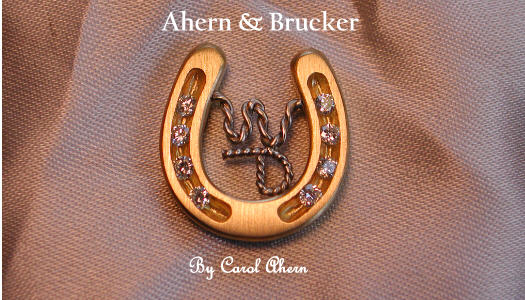 Here are the 2 types of chain links we discussed.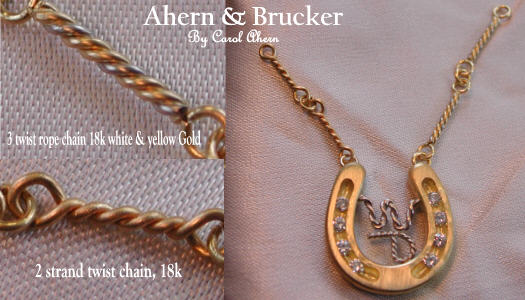 Going with the 3 strand rope chain in 2 tone 18k.
We are using 2 strands of 18k yellow and one of 18k white.
As you can probably gauge from the photo, and I mentioned, hand making a chain is a time consuming process but, Well worth the effort.
I don't think you are going to find very many hand made 2 tone 18k chains in Texas.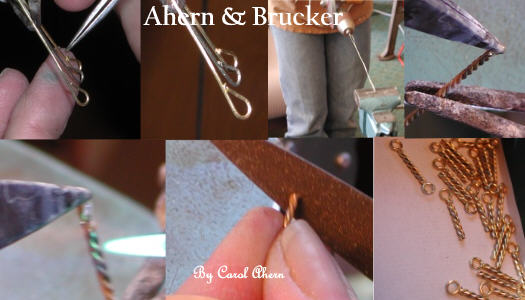 We made the chain with an extra link for adjustment.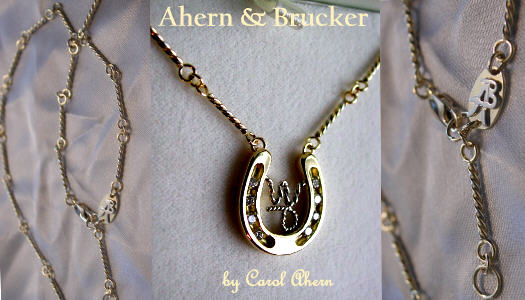 The "o" ring going through the top of the pendant instead of just soldering an "o" ring to the top is one of those "fine details". I mentioned there may be no one in the world who would even recognize or appreciate these fine points except us, but we have the satisfaction knowing they are there.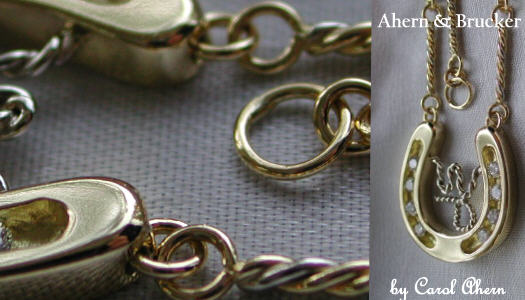 And of course a close up of the reverse and the 2 tone chain tab.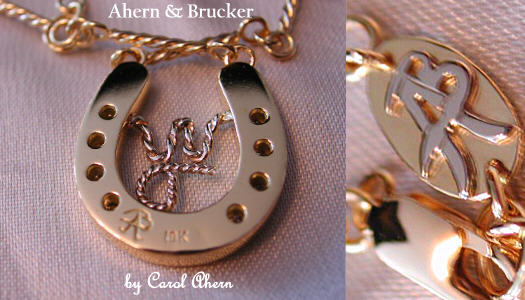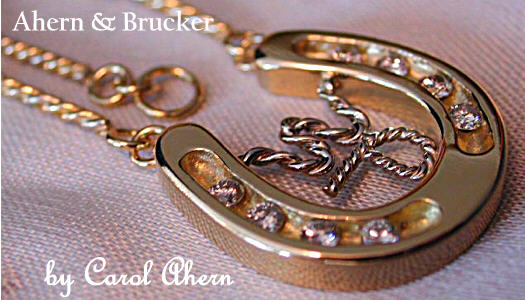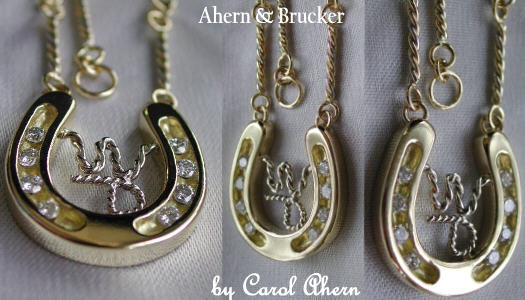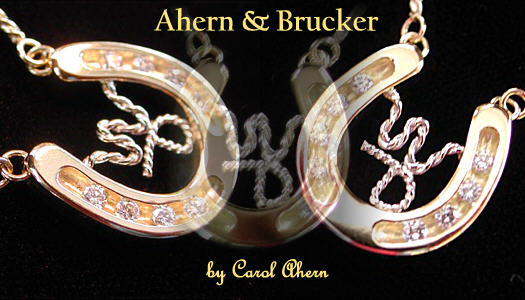 What can we make for you?
---