---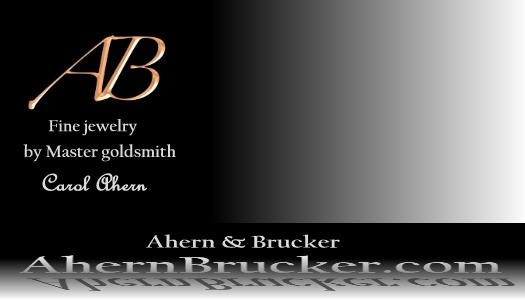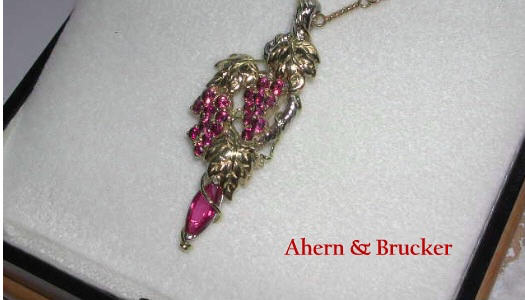 Designed by Weldon Manning
Created by Carol Ahern
Note: You will notice in this group of photos there are 2 different Rubys. The Ruby in the final picture was used as it was a much superior stone.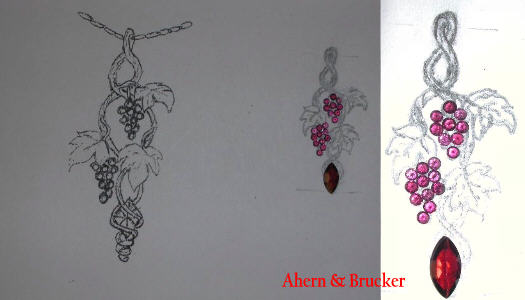 Here is the Initial design submitted by Mr. Manning with instructions to shrink the design down. On the left, is his original, and on the left is our interpretation.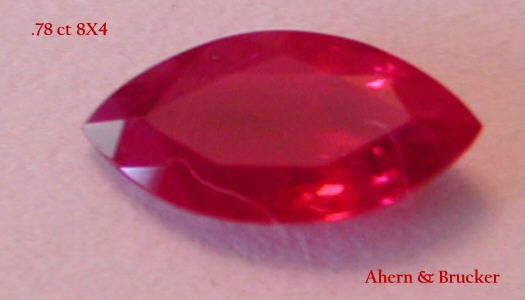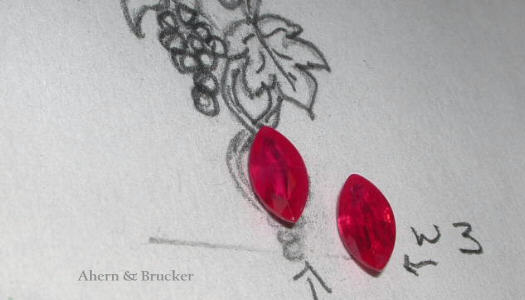 This is the ruby we were originally going to use. although it has a nice color, and is a good stone, it had a little too many inclusions.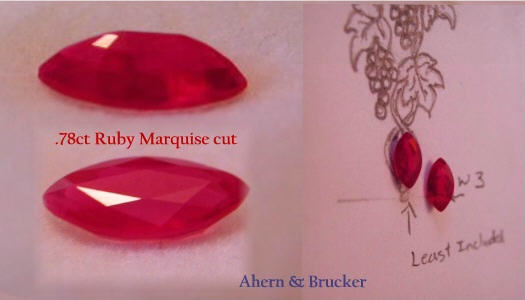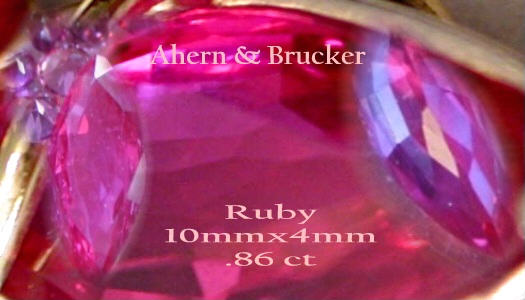 Here is the Ruby we chose for this piece.
Getting down to business.
The next 7 photos show various stages of the pieces construction, I of course have blown them up to show the detail
The plans call for a 18k white grape vine, wrapped with a thinner green gold vine. 18k yellow gold leaves with 18k green stems. 20 small garnets in 2 clusters (we used faceted rhodolite garnets)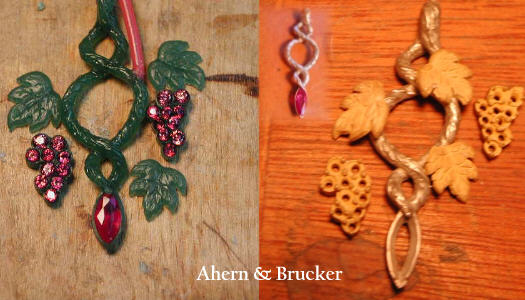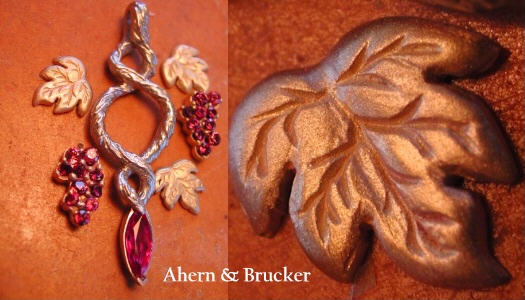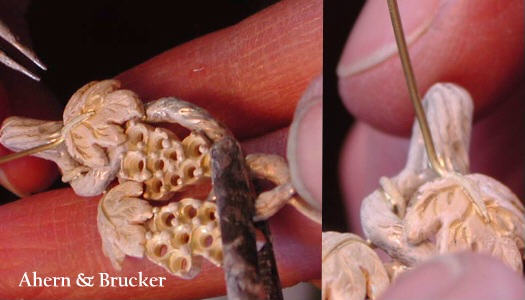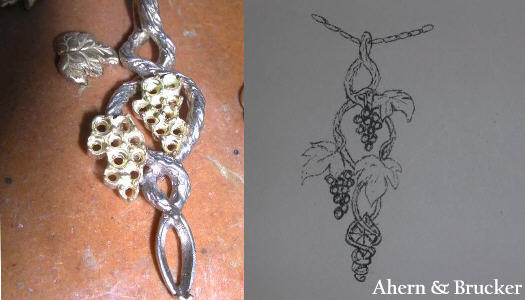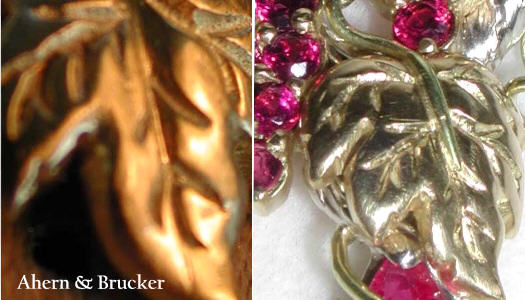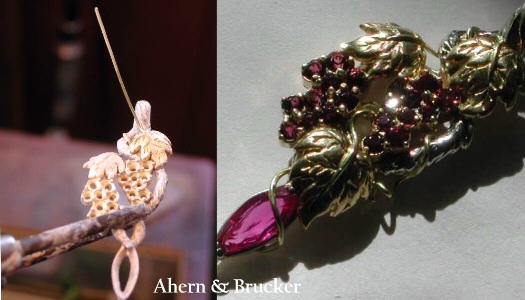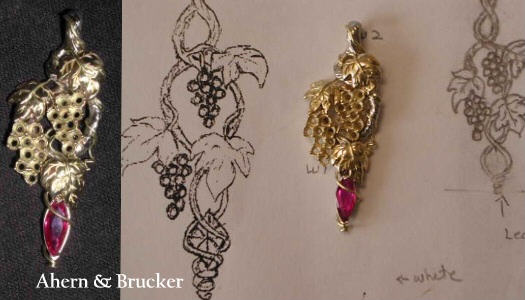 and the final result ...
Carol and I were fortunate enough to be able to hand deliver this to the customer and his wife and watch the expression when she received it.
I am hopeful that the designer/customer will share the meaning behind the design with our customers. Believe me, this piece is just a simple compliment to the meaning and love behind it.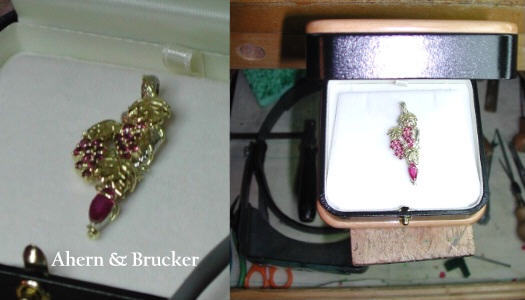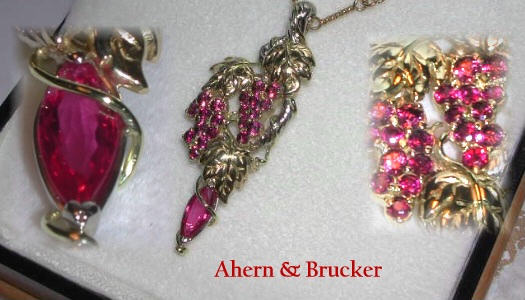 What can we make for you?