Welcome to Ahern & Brucker
Fine Custom Jewelry designs & Limited editions
by Master Goldsmith Carol Ahern
a commission from start to finish
The making of V
""Victoria's cross"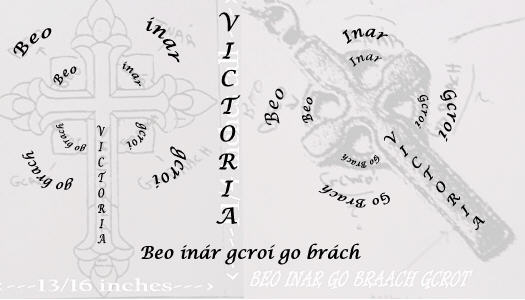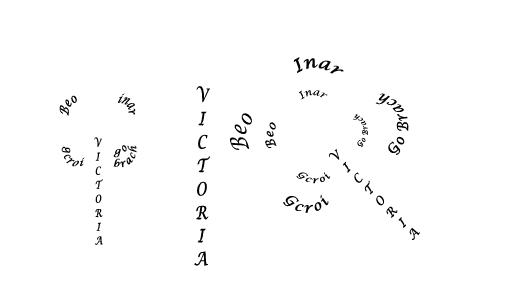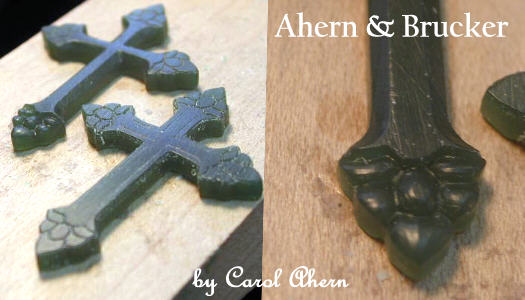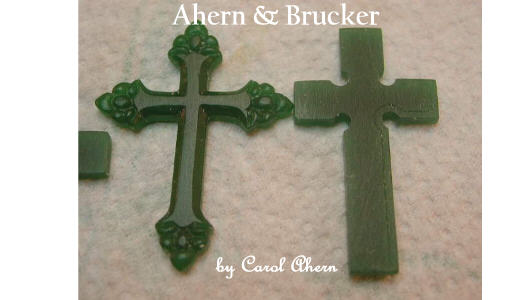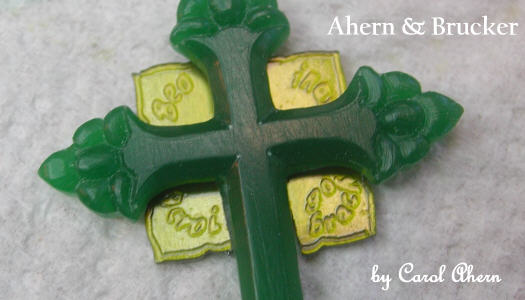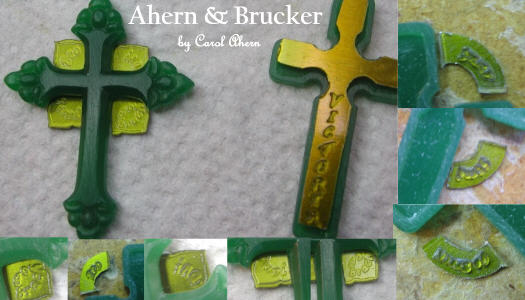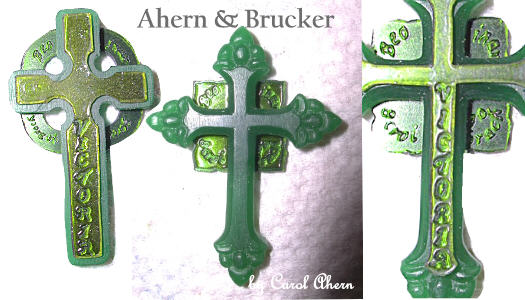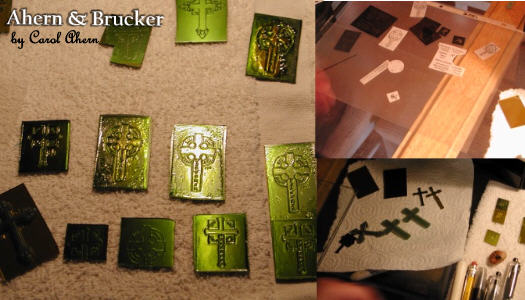 The above pieces of aluminum backed polymer are cut out exactly to size by hand and a mold is made of each piece.
The photos below show the result of the molds after a wax has been injected.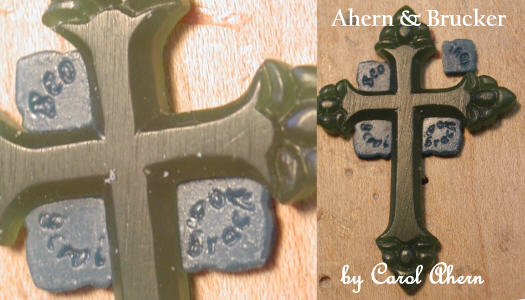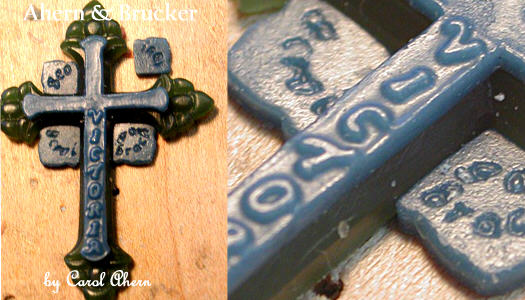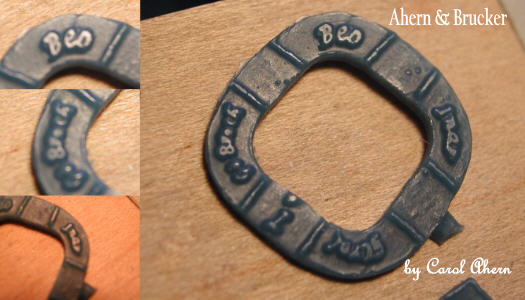 T
the raised lettering wax of the man's quarter pieces.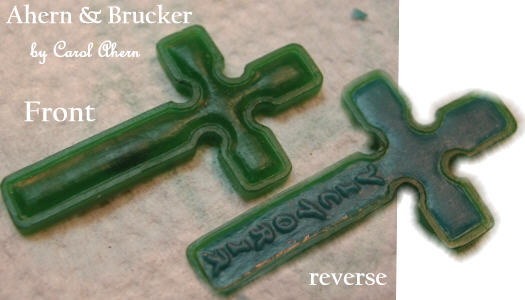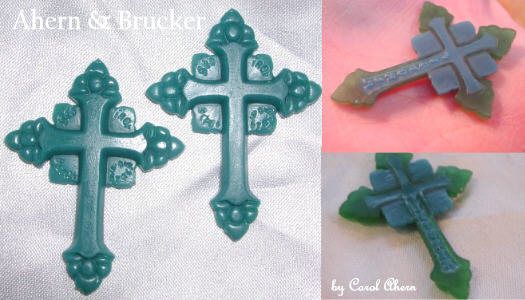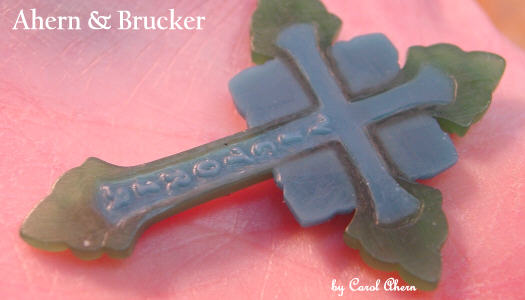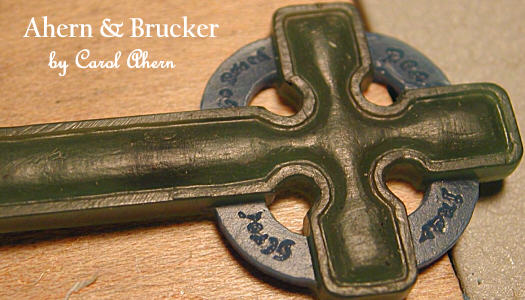 first and second failed castings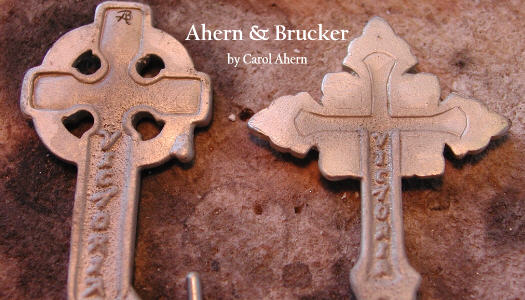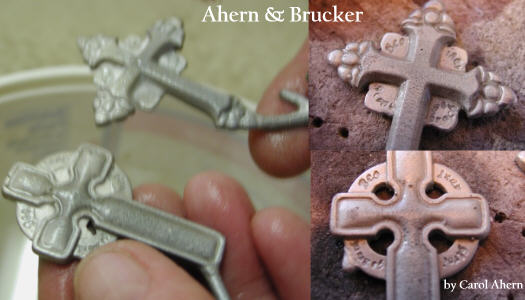 3rd casting is perfect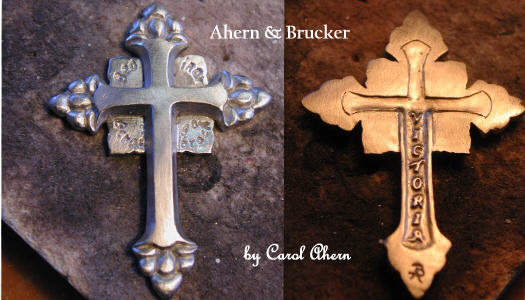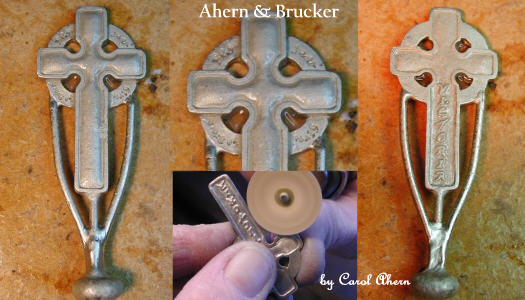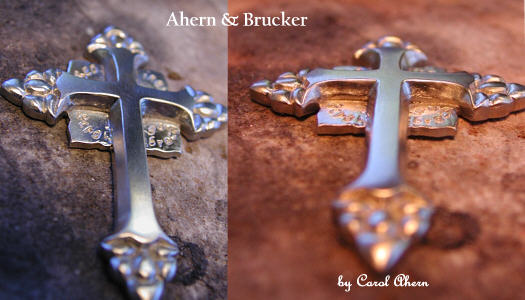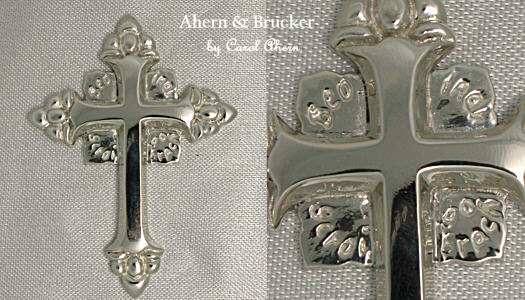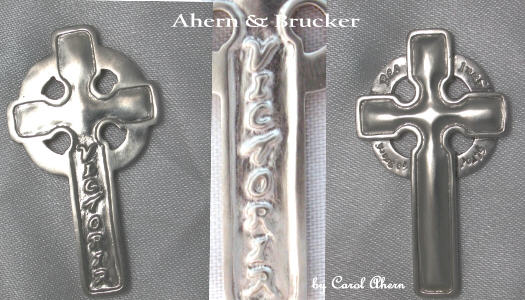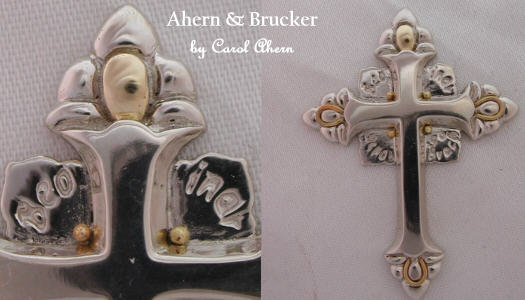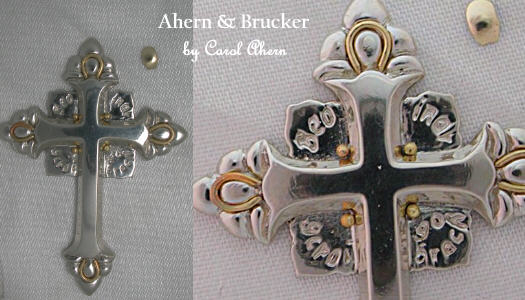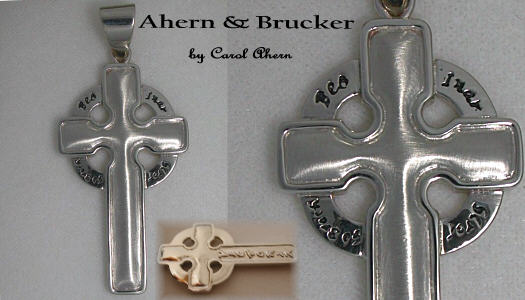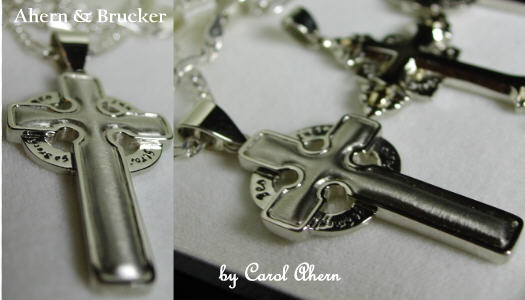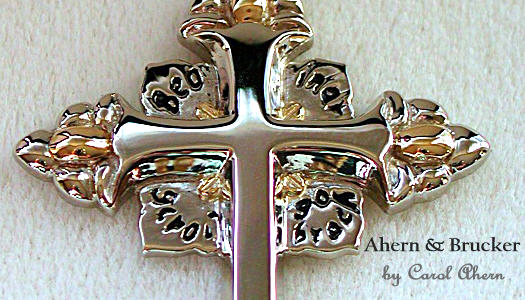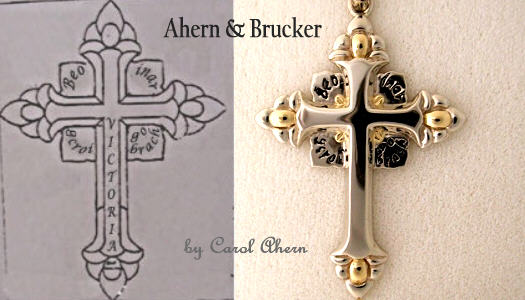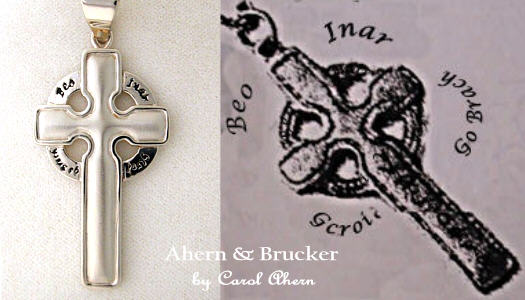 What can we make for you?
---