Welcome to Ahern & Brucker
Fine Custom Jewelry designs & Limited editions
by Master Goldsmith Carol Ahern
a commission from start to finish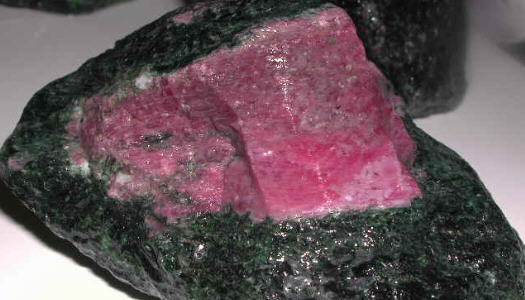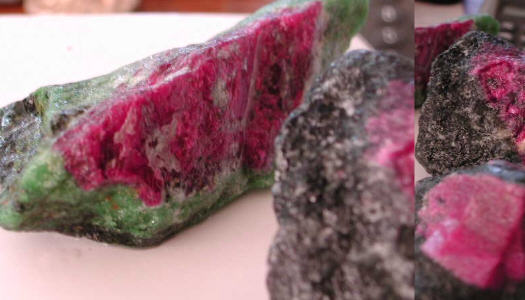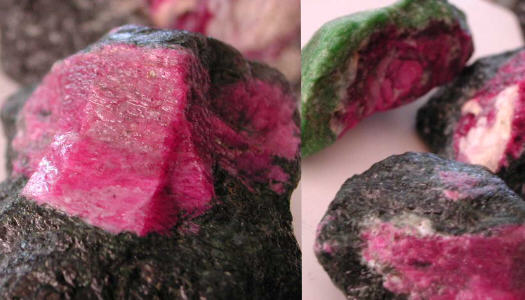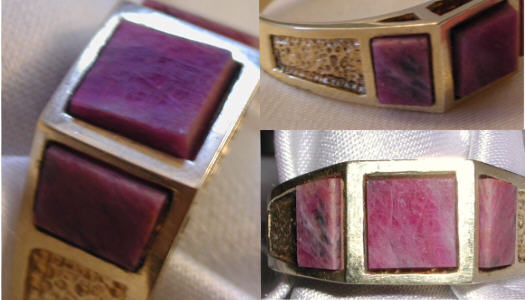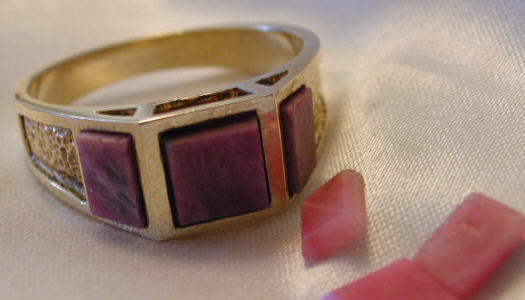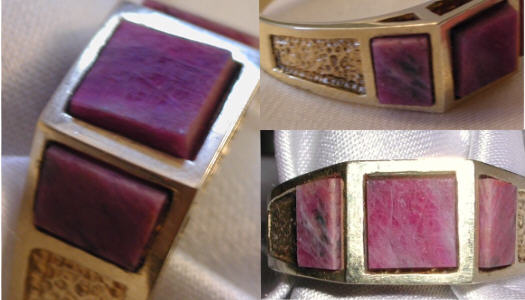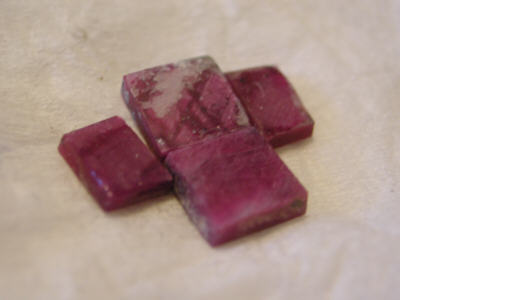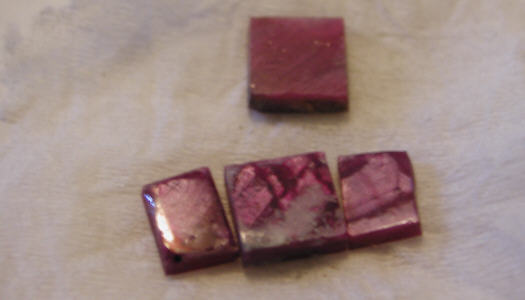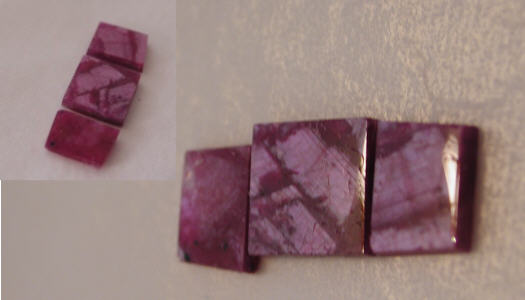 the top stones in the photos above and below shows the stones cut from a different piece than the original.... the "white" banding is a part of the ruby and is a selected inclusion... I like it but you may prefer the more solid set.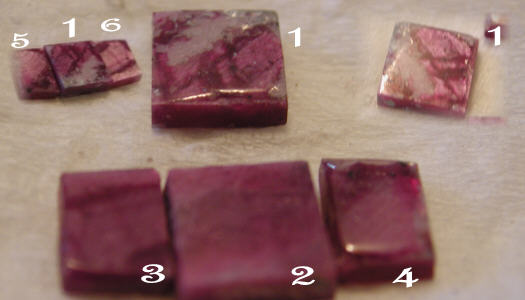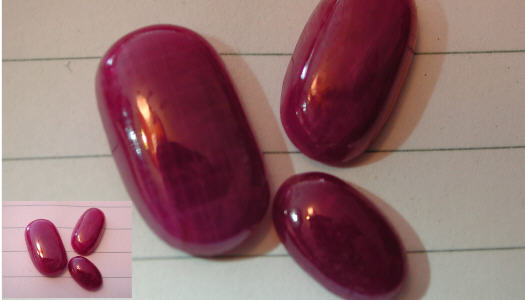 Hi Sue!
We are making progress now!
As I mentioned, this isn't an easy task but i believe will be worth the wait.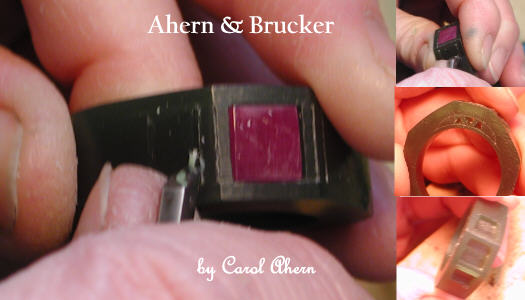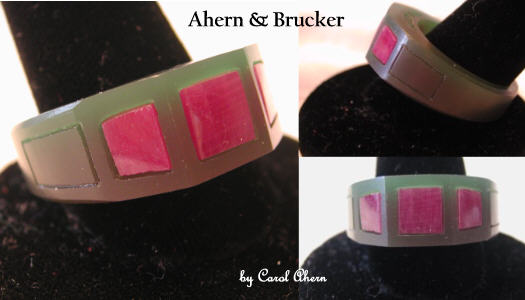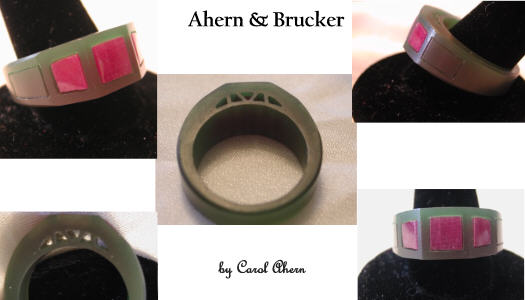 As you can see, in order to make the ladies, we had to make another wax the same size as the first..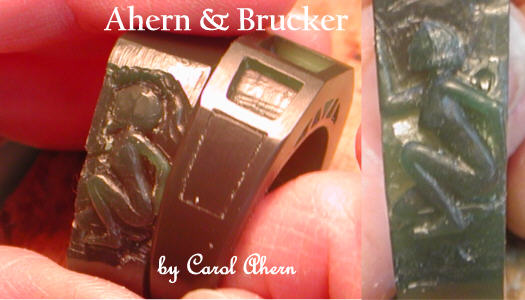 Once the sculpture is roughed out, it is cut off the base and completed before casting.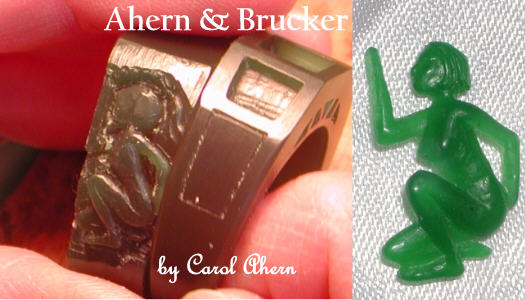 Here are the ladies, one for each side of the ring..(S)
I left this pic dark because this is going to change over the process the face details will come in the final act..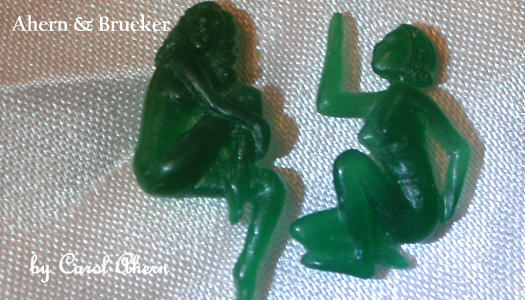 Once the ladies are cast they are custom fit into the ring. You can see the end caps which will be in white gold as well as the ladies here.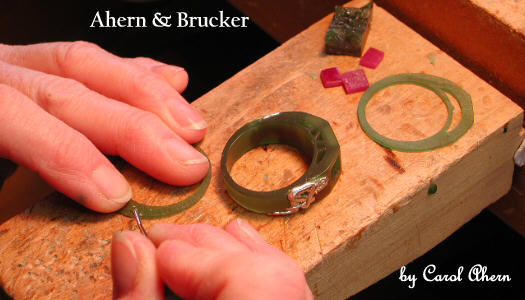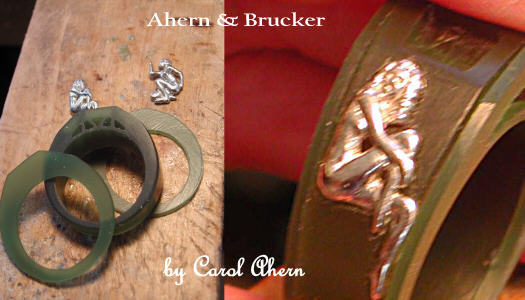 Once everything fits perfectly, we cast the ring next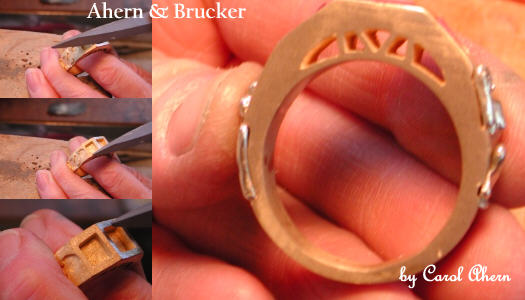 So now everything fits fine, we proceed with casting the end caps.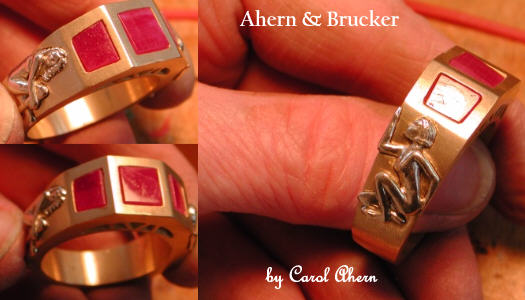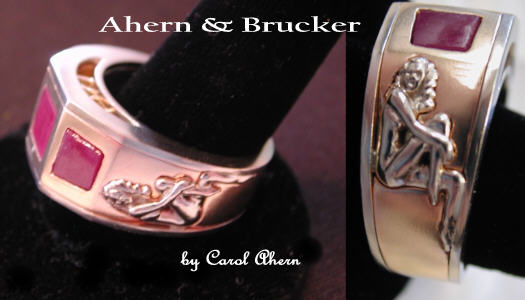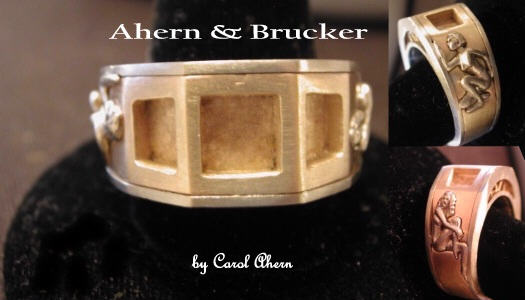 Here is a comparison of both rings...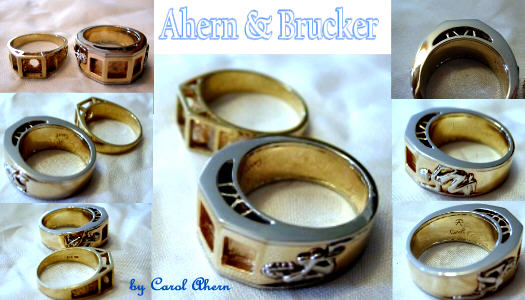 and here are the final photos before shipment.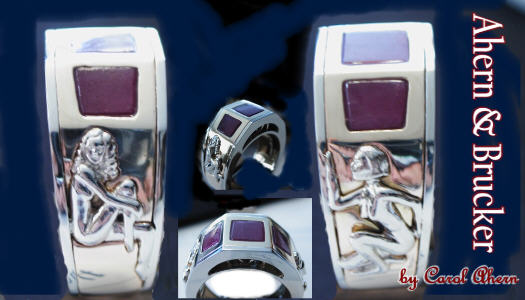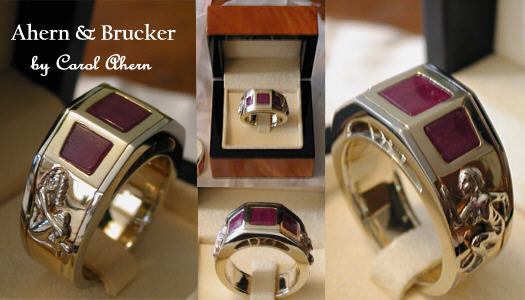 What can we make for you?
________________________________________________________________________
---