Welcome to Ahern & Brucker
Fine Custom Jewelry designs & Limited editions
by Master Goldsmith Carol Ahern
a commission from start to finish
Basic Mans Ring
in 14k White with Diamond and Sapphires.
Welcome to our Shop.
Here is a piece we recently completed, the design taken from the original "basic mans ring". There are a number of variations available for this design.
Ingredients:
The customer supplied the diamond, a very nice 1/2 ct "hearts on fire". We supplied the diamond cut sapphires (.20 pts ea). The entire piece is made in 14k white.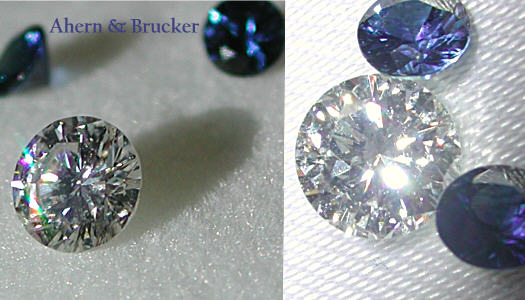 For this piece Carol opted to carve a new wax for the customer. since it is a size 10 3/4 and our original was a size 9 we thought it would be best to start from scratch.
Once the wax is carved, the stones are set into the wax for general sizing and to give the customer some idea of the look.
Once the customer agrees to the wax, it is ready for casting.
We had a successful casting and after some sanding the piece is ready for stone setting.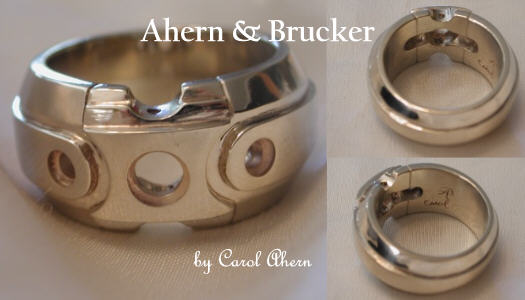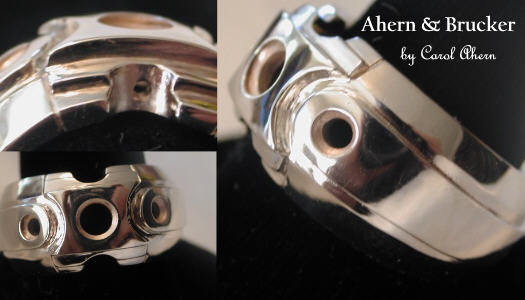 Stone setting.
These stones are just sitting in their seats ready to be set. With any luck, the finished piece will look like this
These stones will be gypsy set by hand. Carol must call upon her many years experience to set the stones using the most primitive and basic of tools...
a Hammer and dapper.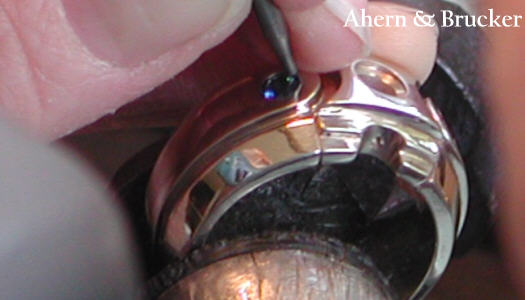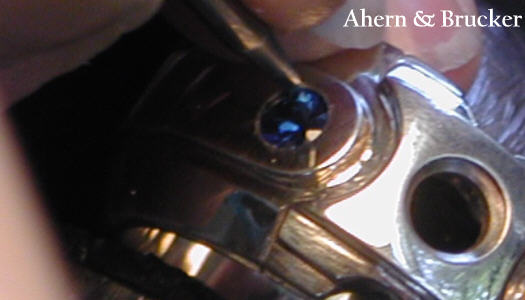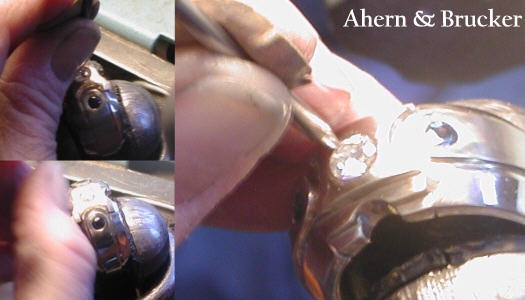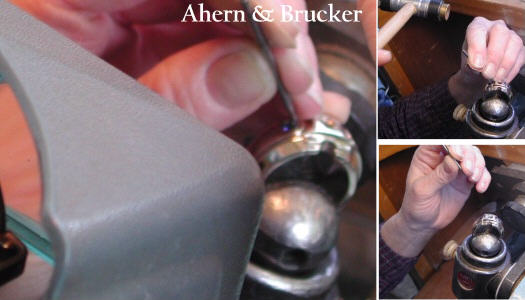 he finished product....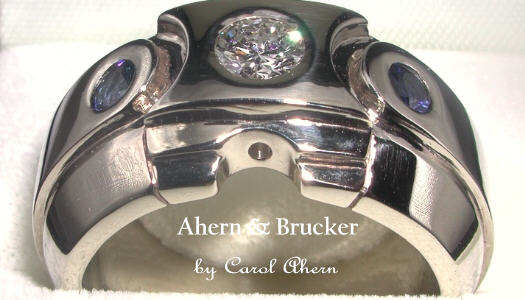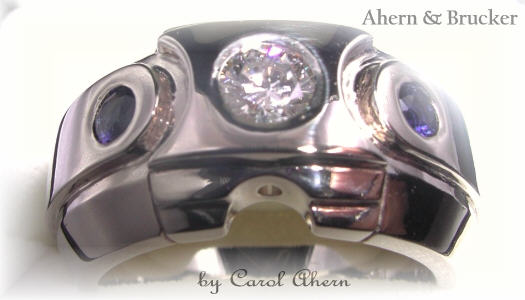 What can we make for you?
---