Welcome to Ahern & Brucker
Fine Custom Jewelry designs & Limited editions
by Master Goldsmith Carol Ahern
a commission from start to finish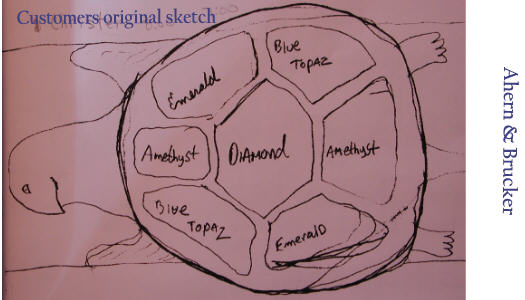 (Customers original drawing)
Here are a couple ideas i had when you were describing this to me over the phone.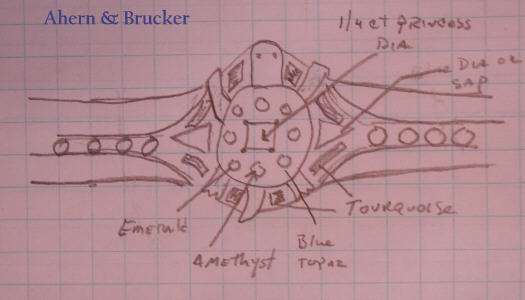 (our First sketch)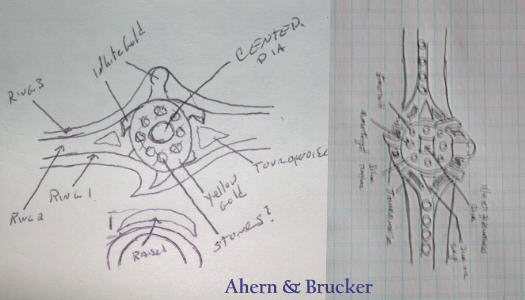 (Our second sketch)
Well, from these 3 sketches, lets take a look at how we come to the end result. The first step was selecting the stones.
.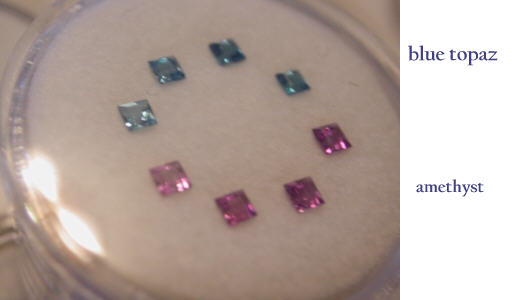 For this piece, we are using square emeralds, topaz and amethysts and the customers heirloom diamond. In addition, we are also going to custom cut a couple of Turquoise we happened to get from the original "sunshine mine" in Arizona. This turquoise is from the first samplings of this very old mine. It best of this stone has since been mined out.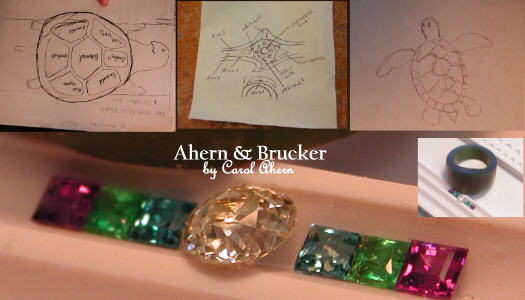 This is the first wax, which doesn't include the turquoise. After a couple of phone calls Carol and Marcie are able to come up with something just right.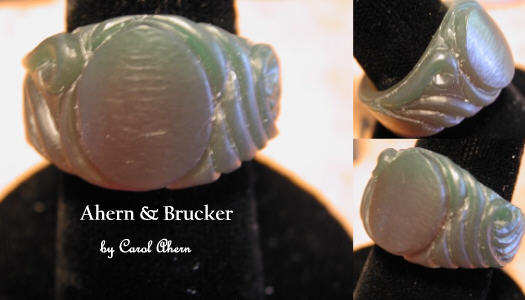 Here is Carol fitting the turquoise to the wax.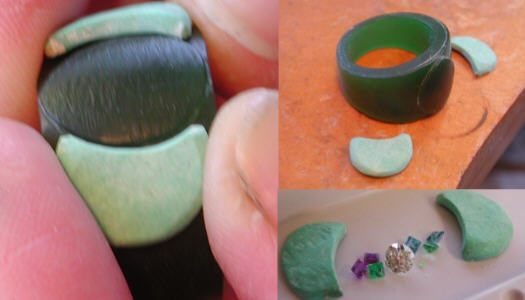 After several days of carving and tooling the wax and fitting the stones, here is what we Carol has come up with.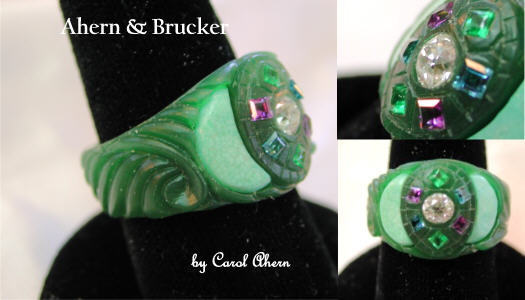 and, after a successful casting, with the stones just "placed" in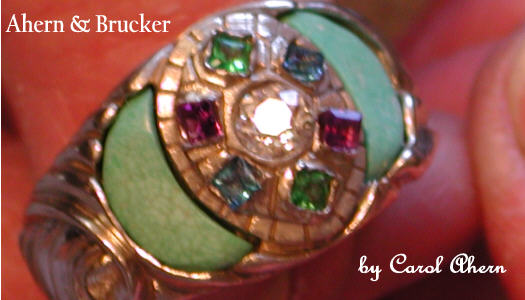 Well, If you are ready, here is it(S)
I chose to show the underside first, just to give you an idea it looks nice from every direction.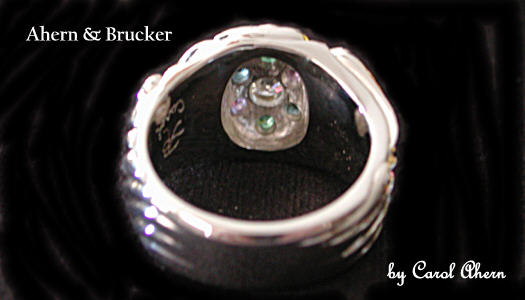 The turquoise is not set in either of these photos, that is tomorrows project. Before these can be set, the entire ring must be high polished (by hand) and steam cleaned.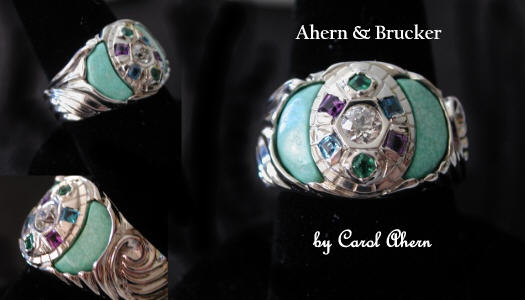 And the final, final Photo...(S)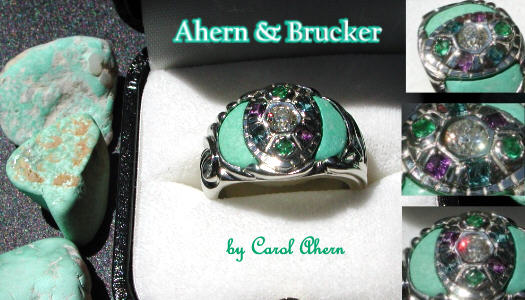 What can we make for you?
---