Welcome to Ahern & Brucker
Fine Custom Jewelry designs & Limited editions
by Master Goldsmith Carol Ahern
a commission from start to finish
Custom 18k white gold aquamarine & Diamond Horseshoe ankle bracelet with hand forged chain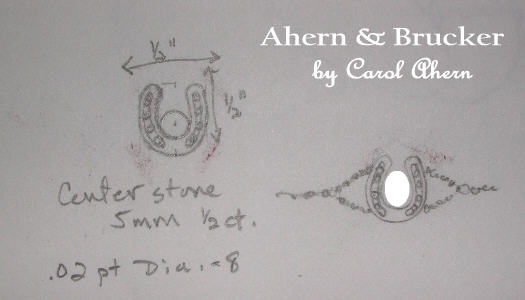 The center stone.
.48ct 5mm aquamarine
We chose the Wobito Sonoma Cut for this piece which was created in 2000, by Journeyman Lapidary Colin Fullerton. The Sonoma features an oversized table, providing a clear window into the petal or heart pattern within.
ANNUAL PRODUCTION: up to 100 pieces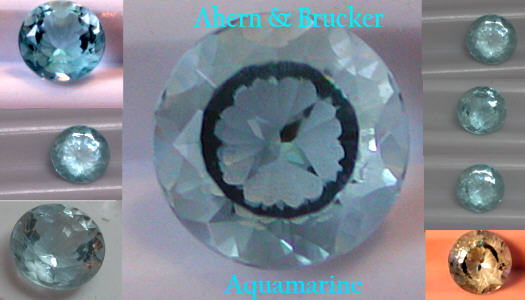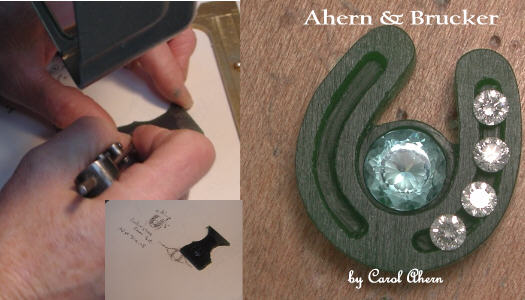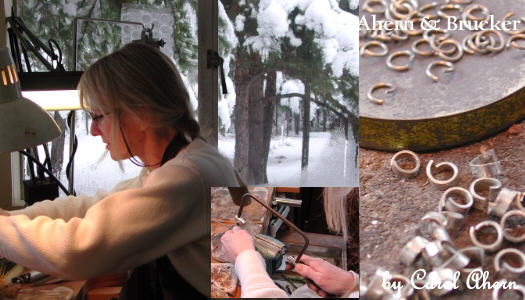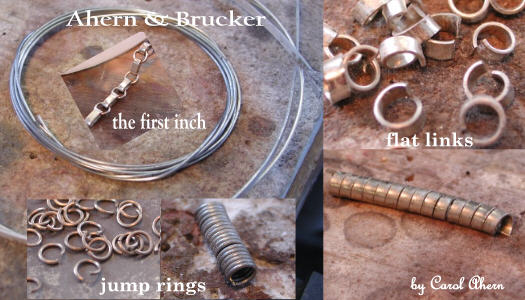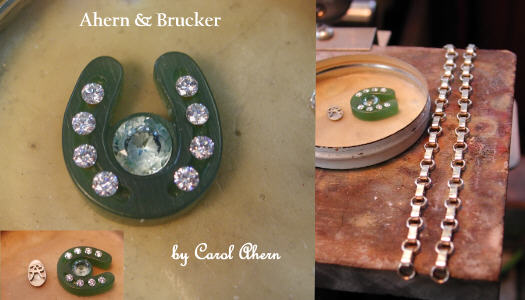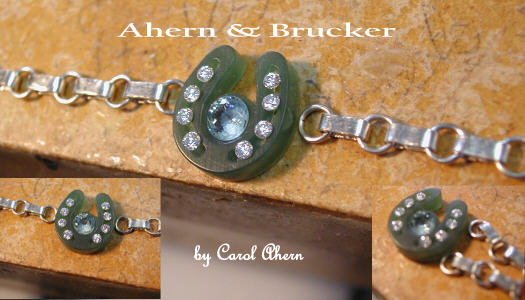 Here is the wax prior to casting. Notice the openings on the side. this is where the chain will attach and will also allow for more light to the stone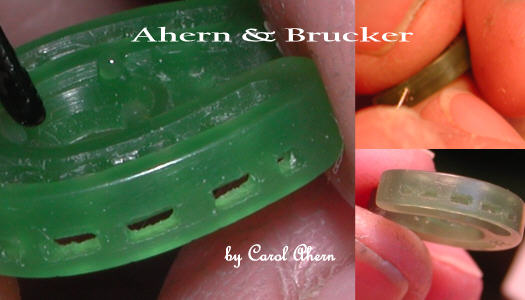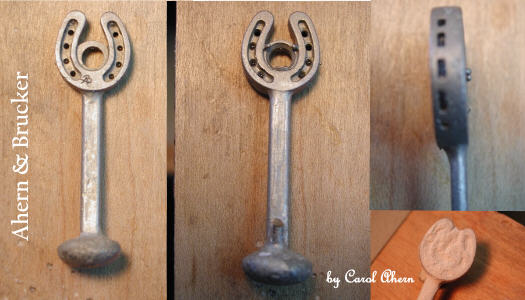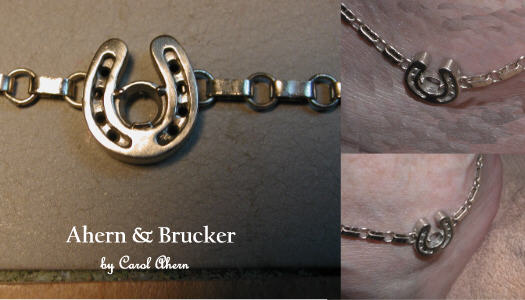 The following photo shows the front side and back side (the jointed ends)... can you tell which is which?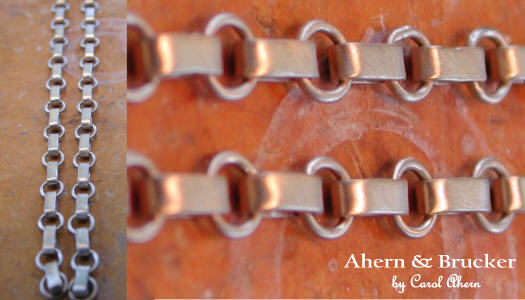 Presenting....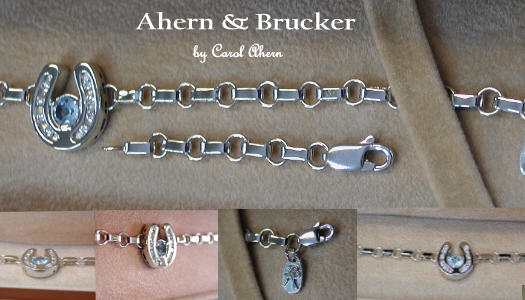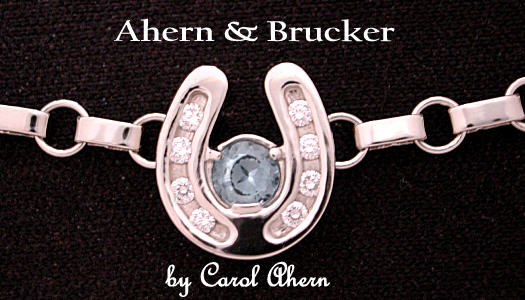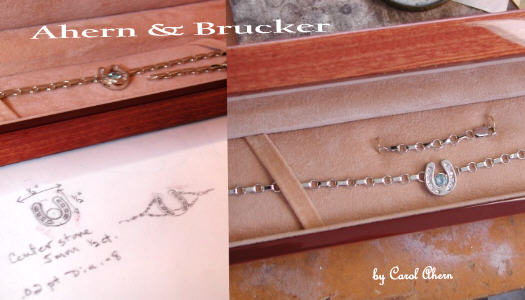 What can we make for you?
---