Welcome to Ahern & Brucker
Fine Custom Jewelry designs & Limited editions
by Master Goldsmith Carol Ahern
---
See Price list below
18k white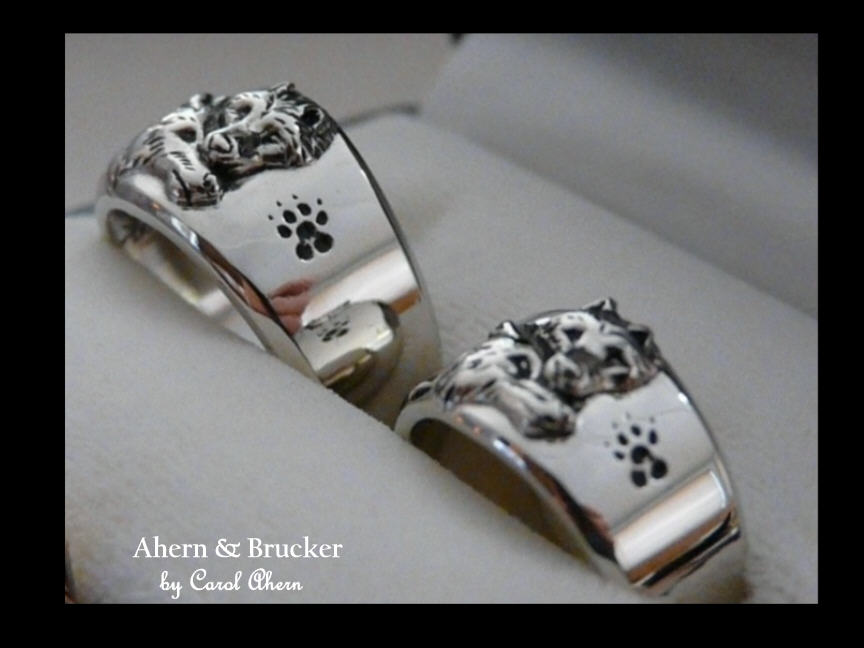 sterling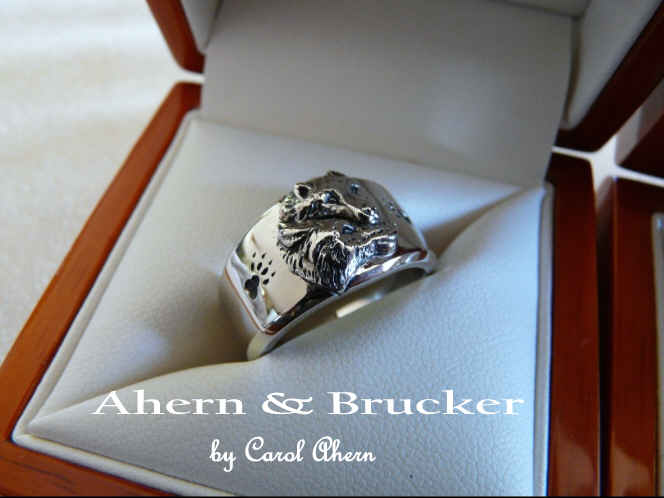 sterling & 18k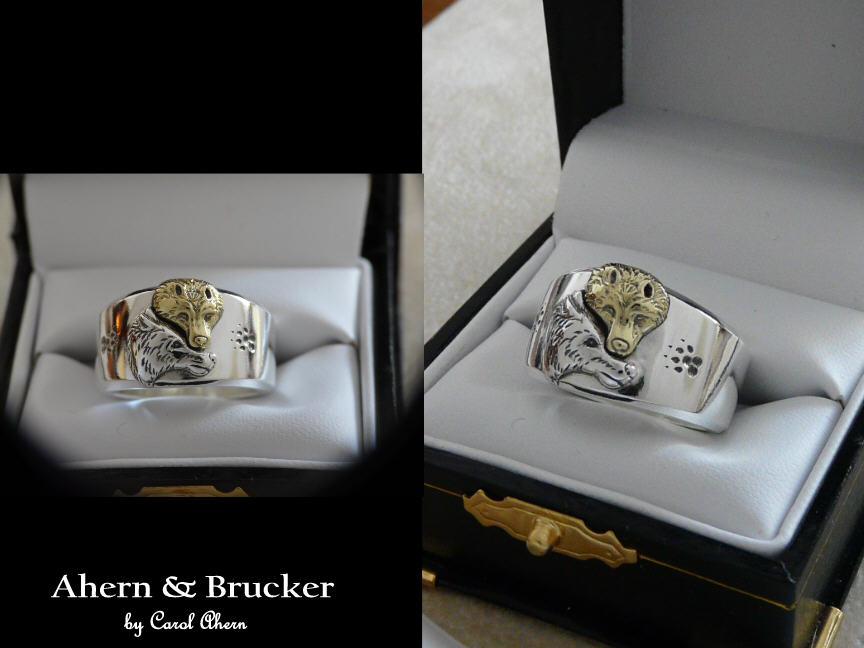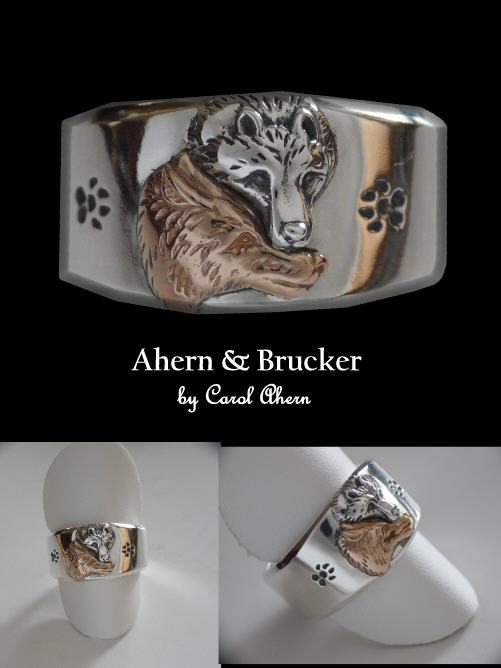 with 18k red gold wolf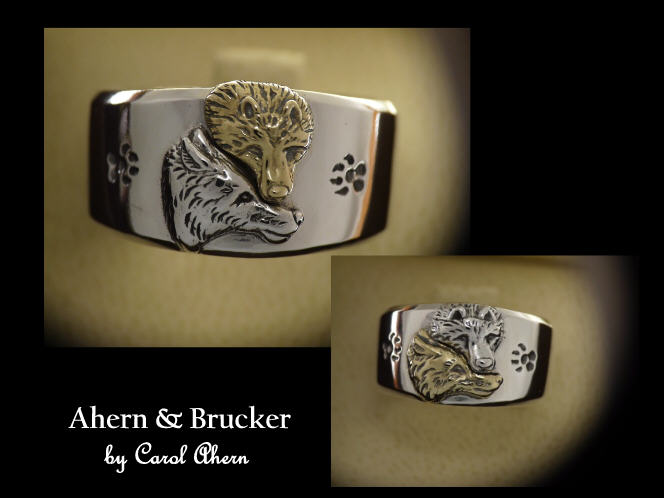 These rings are available in all precious metals in set's or individually.
The following "general" pricing examples are for set's sizes 10 and 7.
weights in 18k
his-27.5 grams (almost an ounce) hers-14.9 grams
Your actual price will be determined by size and cost of the precious metal when ordering.
Metal set price His (size 10.5) Hers (6.5)
Platinum $6221.00 $3800 .00 $3100.00
18k Set $4935.00 $2840.00 $2435.00
14k set $3850.00 $2250.00 $1850.00
palladium set $4126.00 $2500.00 $2000.00
Sterling $600.00 $350.00 $350.00
Options: 18k (yellow, red or green gold) wolf add $195.00 ea for sterling or palladium rings, no charge for gold or platinum rings.
click here to order or more info
The ladies ring is also available with a band with or without diamonds or colored gem stones.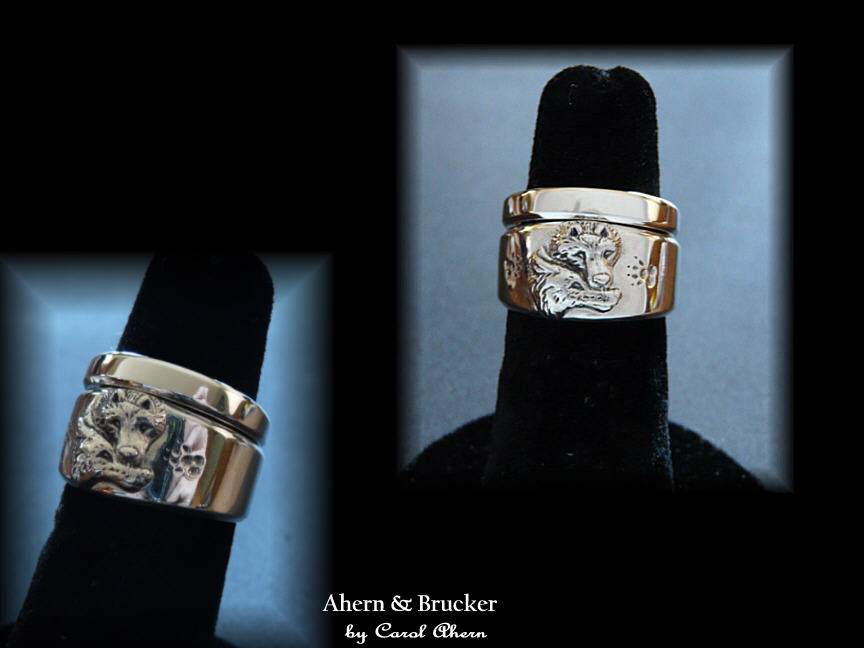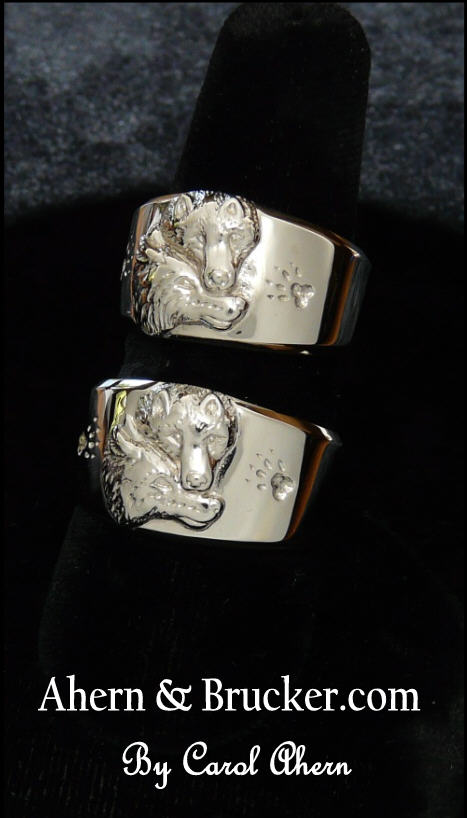 ---
What can we make for you?