Ahern & Brucker
Fine Custom Jewelry & Limited editions

.

by Master Goldsmith Carol Ahern

What can we make for you?

Limited edition CPO ring for 2008

Since each piece requires such time and attention to detail by a Master Goldsmith and a limited supply of these fine gem stones are available (of the highest quality) In addition, Limiting the number of pieces we produce also offers a level of exclusivity that is rarely obtainable.

We are limiting the production of this USN CPO ring to 25 for 2008.

USN CPO RING Limited to 25 per year

The firefighter ring. originally made for a Captain but available to those who want it done and done right. Limited to 50 per year.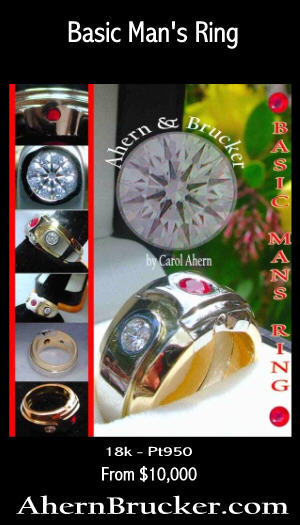 limited to 12 per year (prices range from $2500 to $12,500
click here to view our complete line of Basic man's rings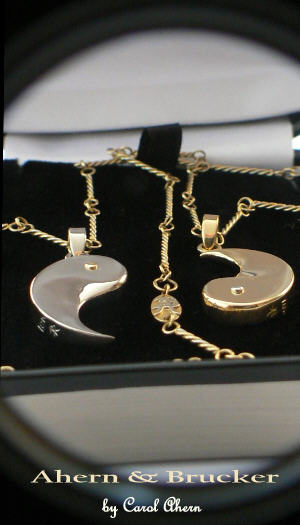 !8k yin yang pendants limited to 100 per year
from $1500.00 to $7500.00