by Master Goldsmith Carol Ahern
______________________________
Custom Platinum & 18k Yin Yang Ring.
Incorporating both lost wax casting from hand carved waxes and hand fabrication using Platinum, yellow, red and white 18k gold with Yellow & Blue Sapphires and one red ruby.
This ring has 3 Yin Yang symbols each consisting red and white gold and each symbol consisting of 4 individual hand fabricated pieces and 3 star bursts in 18k white set with a premium gem stone.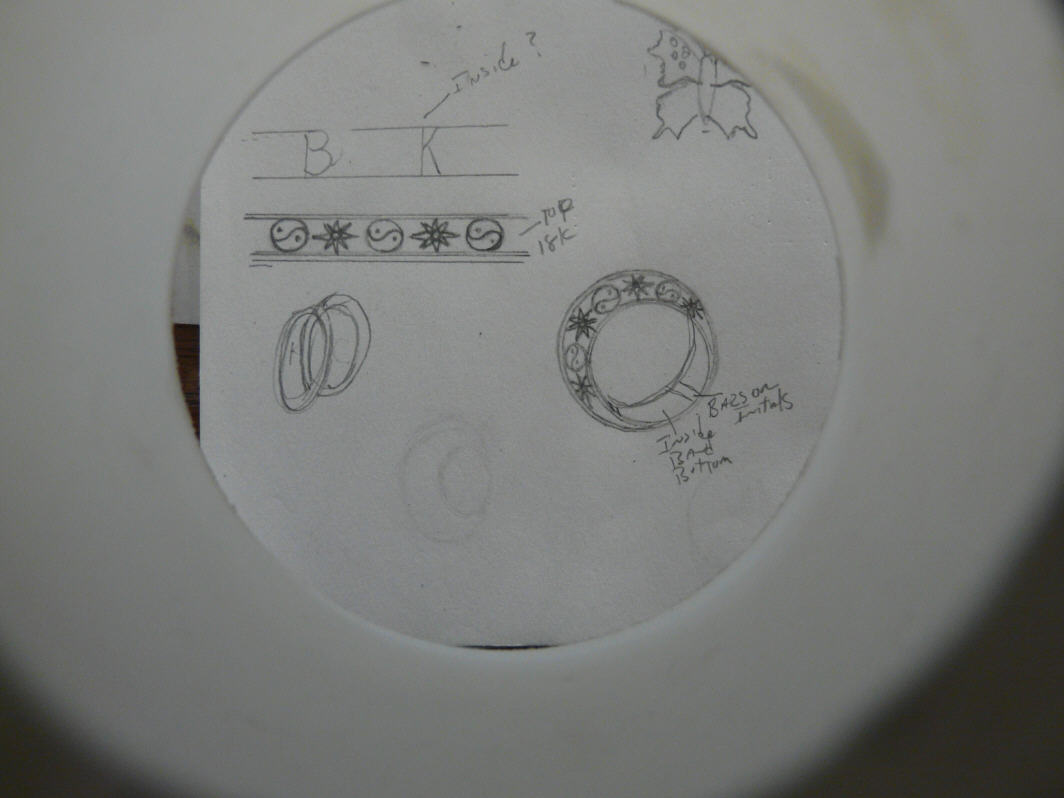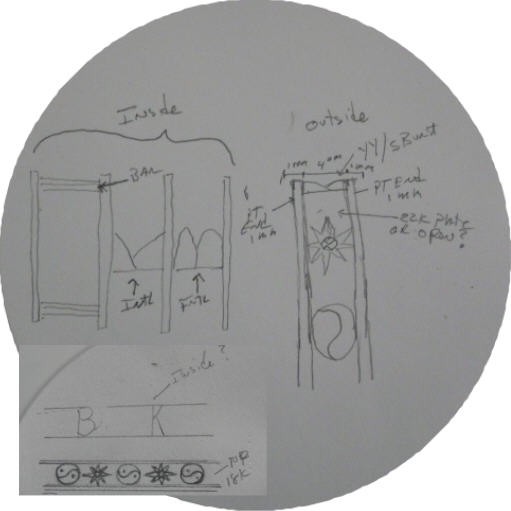 The frame work is first hand carved in wax and cut into pieces each being cast in Platinum. Fir the interior of the ring, we used the customers initials as part of the frame work for a nice added touch.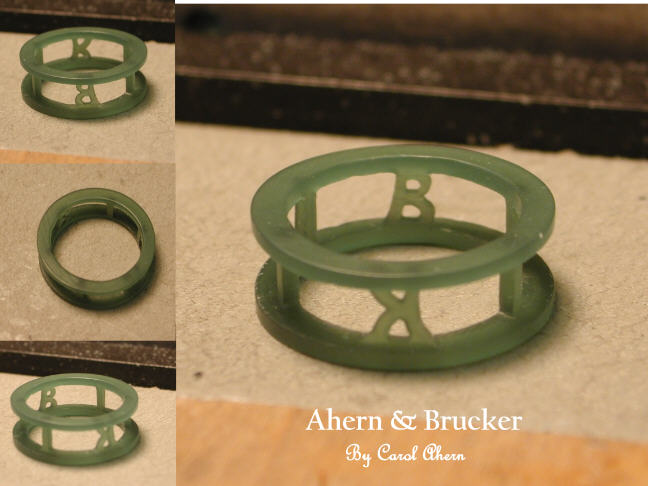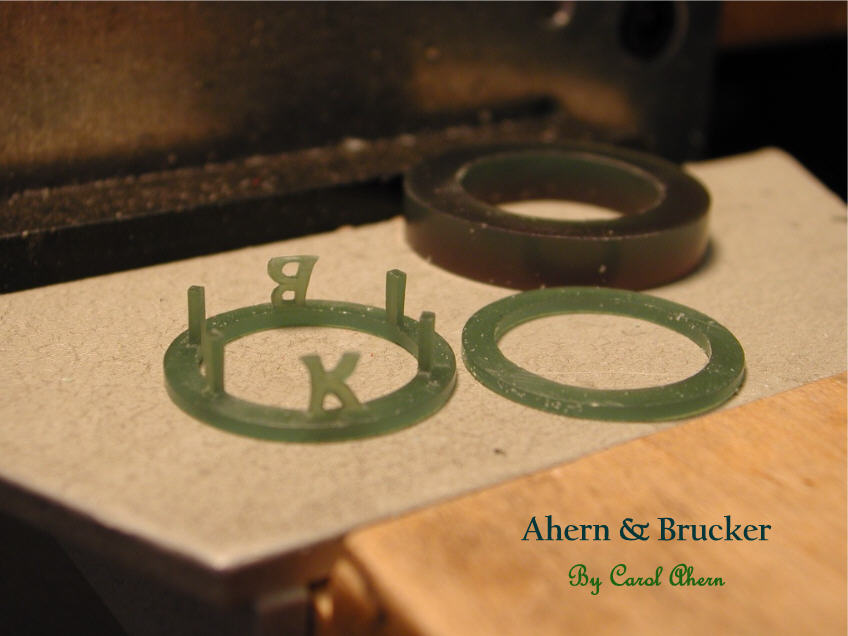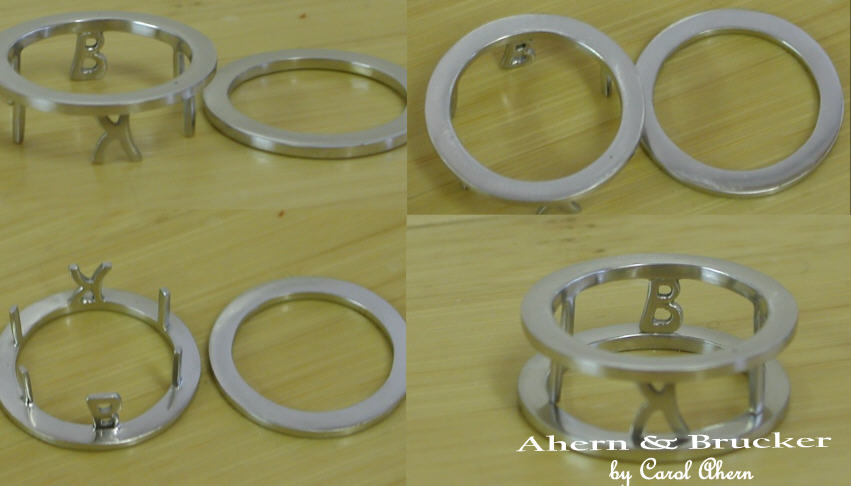 A center ring is cut and carved to fit the inside of the platinum Ring and cast in 18k Yellow gold..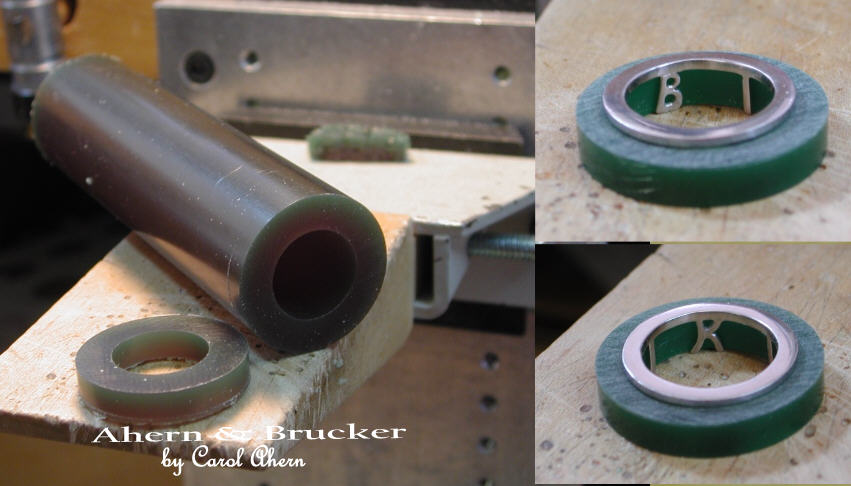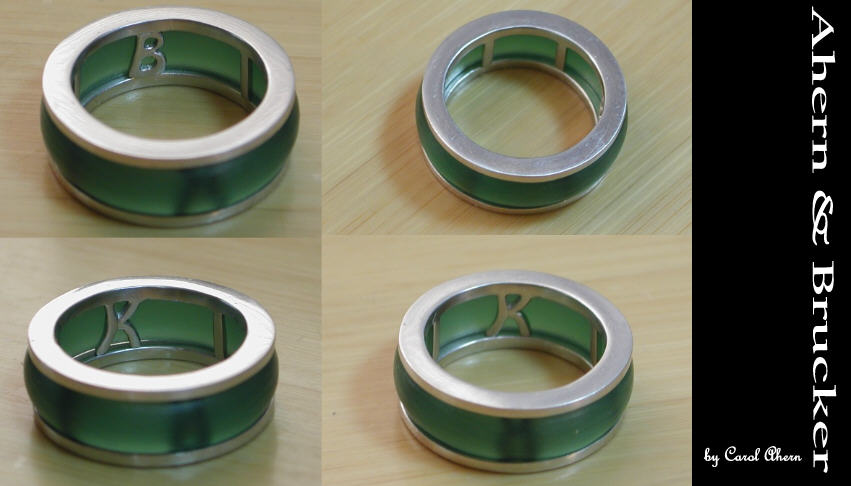 While that is in casting GOld sheet is milled by hand, and each piece is cut from the sheet.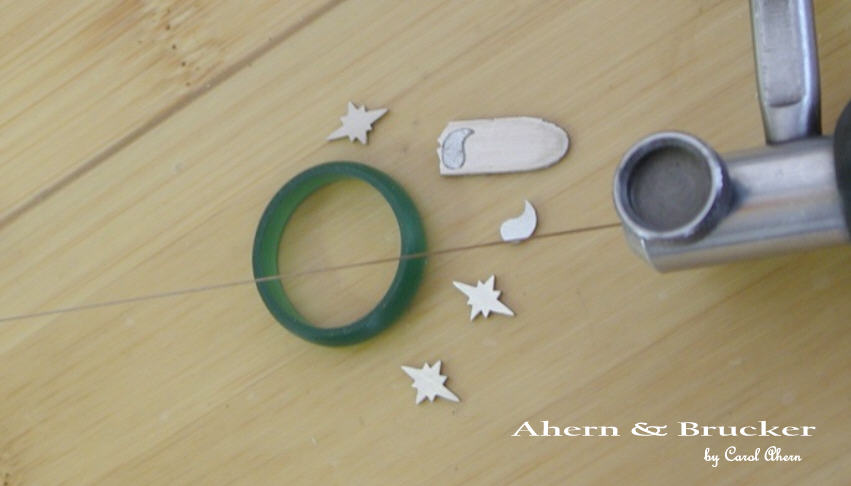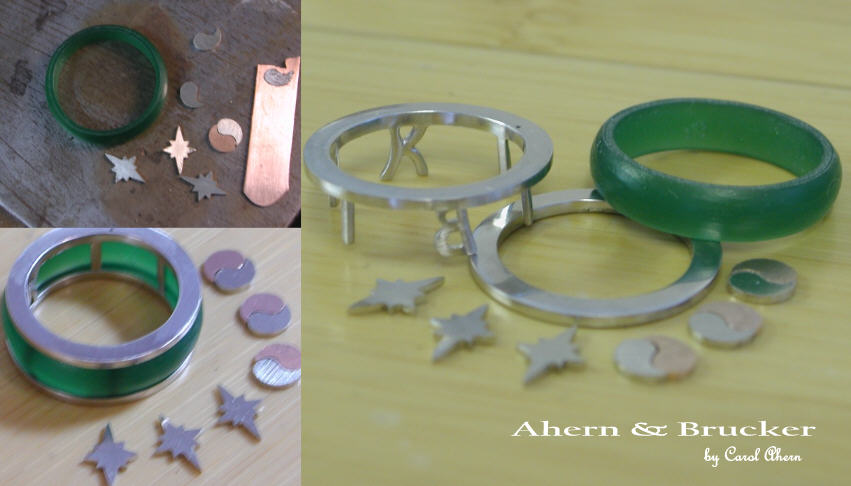 When the inner gold ring is ready, it's fitted to the center supports and each hand fabricated piece is shaped to fit the center ring.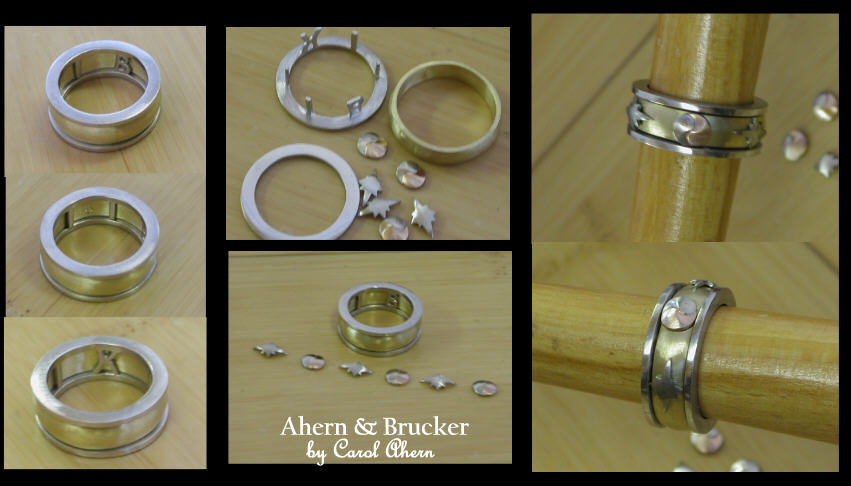 Now we are getting close.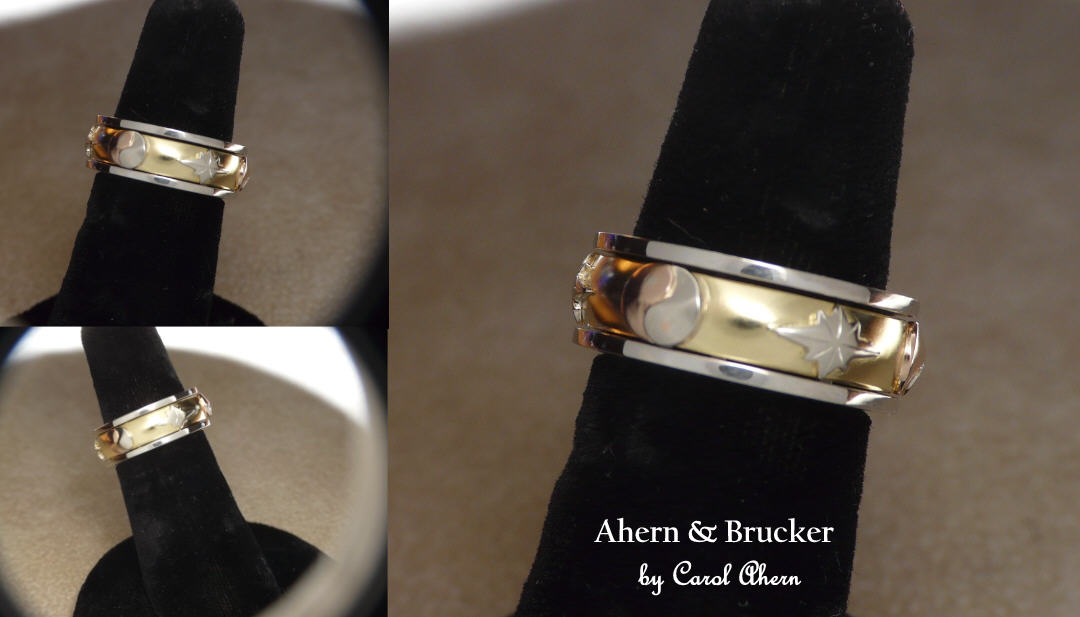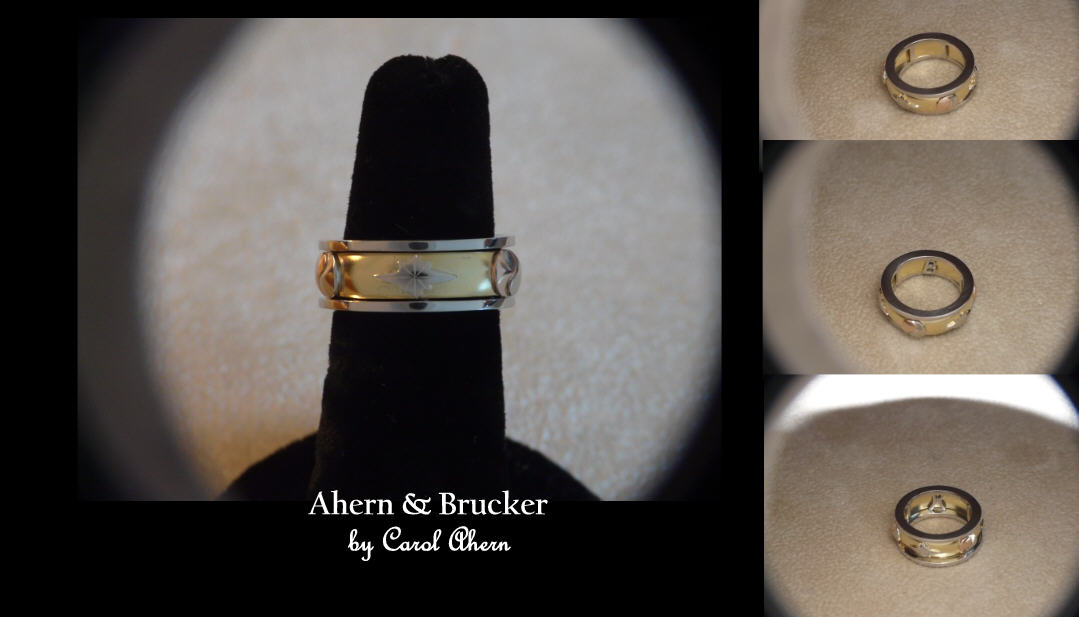 Once the customer has decided on the gem stone combinations, they are set by hand, than finished with a final series of hand polishing techniques only the Masters still employ.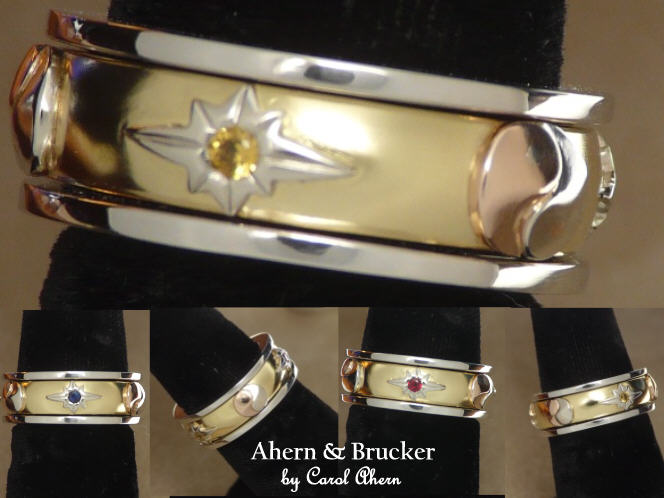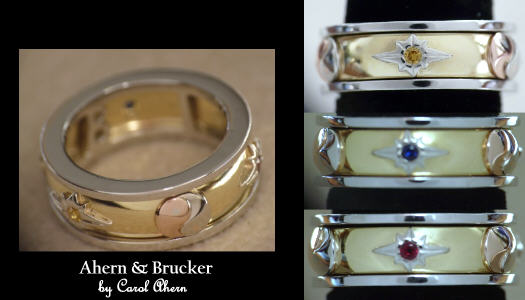 And... A Masterpiece is born.