Welcome to Ahern & Brucker
Fine Custom Jewelry designs & Limited editions
by Master Goldsmith Carol Ahern
For this time in your life when "off the rack" will not suffice..
Custom two tone mushroom ring with mandarin garnets & Diamonds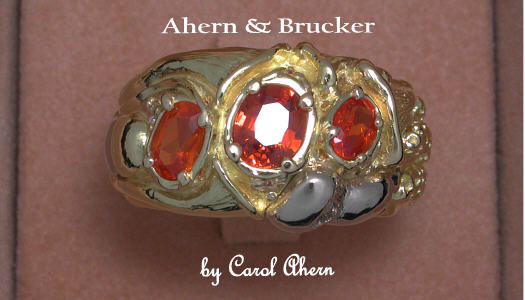 Here is an example of what a mushroom ring can look like if one really gets serious.

As you might imagine, this took quite some time and effort to bring this project to it's conclusion and consequently the price tag was "respectable"...

A one of a kind piece that was fun to make and will bring the customer a lifetime of joy and pride in ownership. click here to see how this project came together from beginning to end


What can we make for you?



# pering